Morning music
Tweets seen
Very true. Recently, in the evening, I drove out of the nearby Waitrose store, about a mile or two from my humble home, and a woman crossed the road from the far pavement, riding a pushbike, and almost right in front of me. Dark clothing, and not a light showing on her bicycle; and no reflective strips on bicycle or clothing. When I overtook her and looked in the rear view mirror, she and her bicycle were almost invisible even at that short distance, despite some street lighting. Had I hit her, no doubt I would have been exonerated, but only after the nuisance and inconvenience of having to explain myself to the police.
The problem that literate, erudite System journalists such as Peter Hitchens have is that they think that this is a "debate", and not a war…
There is an international conspiracy in existence. The Great Reset. The Great Replacement. White Genocide. NWO. ZOG. The censorship which is now pervasive and gathering pace is just part of that conspiracy.
Writing letters to corrupt MPs, tweeting, blogging too, while certainly necessary, will change little.
More music
Alison Chabloz
Her latest (and not —very— political…) song: https://alisonchabloz.com/2021/01/16/caught-covid-from-the-cat/
More tweets seen
All part of the White Genocide recipe book: https://ianrobertmillard.org/2018/12/10/tv-ads-and-soaps-are-the-propaganda-preferred-by-the-system-in-the-uk/
Ha ha! I was featured in 2017 or 2018. Not since, as far as I know. The enemy must consider me and my blog relatively harmless! Still, who knows? Butterfly-wing effect?
The USA, "land of freedom"… If Trump had any sense or much courage, he would now PARDON all social-national and allied prisoners being held in Federal prisons, PARDON Snowden, PARDON Assange and others. Stick it to his enemies in the week or so left. Just do it!
Not sure how true the above is, in that one could cite regimes in Africa or elsewhere, but the mere fact that we now start to ask "is the UK Govt. worse or less competent than those of African states?" rather makes the point…
It is true, though, that the British people now have no competent government and also no competent opposition parties.
Hungary, I think (looking at the flag).
Yay! About time Priti Useless did something right. The penalties proposed are far too light, however.
"Jack" Monroe may not be on the same ideological page as me in several respects, but her activity around food poverty, low-income survival and child poverty is generally quite useful.

"Disappointing"? Ha ha…that's the best that Rentoul has done for a long time, as far as I can recall. As for me, though I usually beat Rentoul, I too only managed 6/10. The questions I could not answer were questions 2, 3, 7 and 9. I would have got 7/10 right had I been able to remember that that little pro-Israel puppet, Sajid Javid, actually rose as high as Chancellor of the Exchequer (Question 3).
More tweets
The enemies of civilization will not be content until the world lies in multi-ethnic ruins. The woman shown below, Corinne Fowler, is yet another termite in the UK academic world, another instant "professor" (in her case, "Professor of Post-Colonial Literature", or possibly "Associate Professor", at the University of Leicester). https://www.dailymail.co.uk/news/article-9153499/Academic-says-GARDENING-roots-racial-injustice.html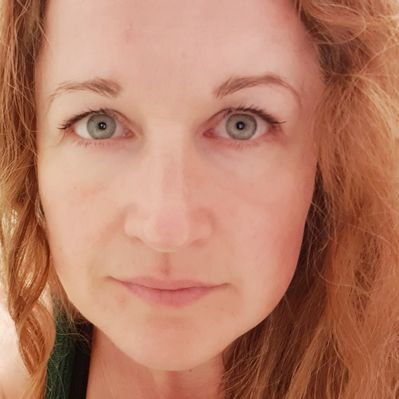 Evil.
Apparently, one of her collaborators is an Indian called Raj Pal. Another is a Dr. Marian Gwynne.
https://uk.linkedin.com/in/dr-corinne-fowler-008b751a;
https://uk.linkedin.com/in/raj-pal-65898924;
https://www.cambrian-news.co.uk/article.cfm?id=130029&headline=Community%20News:%20Tywyn&sectionIs=news&searchyear=2019
"Sir John Hayes, leader of the Common Sense Group of Conservative MPs, which has been highly critical of the Trust, told the Mail: 'The National Trust's charitable purpose is being stretched to its breaking point. The fact is the National Trust is losing large amounts of money at the moment, and sacking staff while spending time, money and energy on this nonsense.'"
"Sir Roy Strong, the architectural historian and former director of the Victoria and Albert Museum and the National Portrait Gallery agreed, saying the National Trust has gone 'completely bonkers . . ." [Daily Mail]
Meanwhile, the National Lottery Fund has given the above nonsense £160,000…Taxation without representation…
More tweets
I rarely agree with anything said by the Israel-lobby or its collaborators, but…
Britain is now a massive version of the Augean Stables. It must be cleansed.
Tweeter "@harrisglenys1" is all too typical in contemporary Britain. Yet look at "@rob_marchant": goes along with the "she" stuff. Eddie Izzard is not "she" (though he is a pain in the neck!)…
This whole nonsense has just gone too far.
More tweets etc
…and the USA is in a better place to do that as compared to the UK because, when the American railways were closed (those that were, and that was the overwhelming majority) Federal law ensured that the railbed and the tracks (meaning the rails) were left. Bridges were mostly left too.
In Britain, both before and after the disastrous Beeching/Marples "reforms" of the 1960s [https://en.wikipedia.org/wiki/Beeching_cuts], rails were taken up, sleepers removed, and —in many cases— bridges destroyed. The land was then ploughed, or built upon, with a few favoured tracks being eventually repurposed as leisure trails for walkers and cyclists, as with the Camel Trail to Padstow [https://en.wikipedia.org/wiki/Camel_Trail].
Late music