A reminder of mortality
I happened upon a notice from a well-known London criminal law set: https://www.farringdon-law.co.uk/news/farewell-to-our-true-gentleman-franco-tizzano. I then saw a Twitter announcement dated a few months ago to the same effect:
I was once slightly acquainted with the deceased. I had a few short conversations with him when we were both law degree and Bar Finals students (in the then terminology). I also encountered him a couple of times when I returned from the USA in 1993 and was doing my "second six" months of pupillage, when the fledgling barrister can earn a little money by appearing in court.
I recall that we happened to meet at Thames Mags not long after I had shaken the dust of New Jersey and New York off my shoes. I was doing the first appearance of a Jamaican accused of smuggling cocaine dissolved in rum.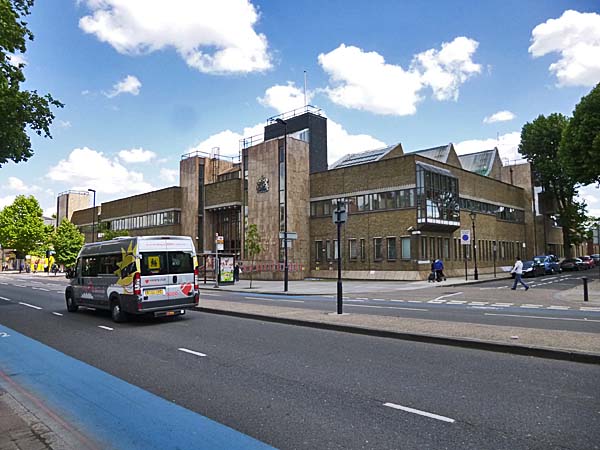 Tizzano was some years younger than me but was ahead of me at the Bar, I having spent a few years or part-years in the USA.
I recall that, on first meeting in 1984, Tizzano had explained that he came from Naples but that (if memory serves) he had been at an English boarding school. I understand that his father was a judge in Naples.
I remember that I remarked that "Naples is the warm heart of the world", according to Shelley, to which Tizzano retorted, "was he mad?"!
Tizzano was a rather serious young man, in the grave Italian way. Someone with a certain dignified presence. Jet-black hair and a black moustache. I see that, in later life, that was complemented by a beard.
I understand that he had a busy criminal practice in later years: I would sometimes see his name in newspaper crime reports, though I think that the last time I saw Tizzano in person was in 1993 or 1994.
A reminder that we are all on Earth for a limited time, and must do what we can while we are here.
Tweets seen
Talk about adding insult to injury! James Cleverly, proud possessor of a degree in "Hospitality Management" from the University of West London.
Martin Bashir
What is not generally known about Bashir is that, in 2018, he stalked persecuted singer-songwriter Alison Chabloz. That was around the time that Alison Chabloz was convicted of posting her songs online, after a lengthy and very morally-dubious campaign (both overt and covert) by Jewish Zionists of the so-called "Campaign Against Antisemitism" or "CAA".
Bashir stalked both Alison and her aged parents, with whom she was staying at the time. Bashir travelled to the small village, in the Peak District of Derbyshire, where they lived, and after failing to be granted an interview with anyone, hung around the village and the house itself. He was seen trying to hide in the garden of the house, standing in flower beds etc. He even peered through firmly-closed windows.
Bashir is not the only very sleazy person to have effectively headed the BBC's virtually God-free religious output. There have been some very dubious characters in the past too.
Bashir followed the now-usual BBC "religious" agenda: sanctify Jewish things, normalize Muslim things, ignore or twist anything Christian.
https://en.wikipedia.org/wiki/Martin_Bashir
As for Alison Chabloz, at time and date of writing she is still in prison (having been sentenced on 31 March 2021) for having made some more or less true remarks about Jews on an internet "radio" broadcast. If not released earlier, she will be released next week, having by then served about 8 weeks (half of her 18-week sentence minus 4 days).
Other tweets seen
Hitchens overrates his influence (and the extent to which his opposition to the "panicdemic" was tainted by association). The anti-lockdown and anti-shutdown side lost the argument with the public not because "lizardist" and other people also opposed the shutdown, and not because the opponents of "lockdown" were mistaken, but because the bulk of the British people have become spineless serfs of the "woke" police state. That applies even more to the retirement-age Middle Englanders than it does to the young and middle-aged.
The "lockdown" shutdown has also been promoted by massive propaganda campaigns, utilizing whipped-up and unnecessary fear as a driver.
Then there is the fact of the huge amount of public money thrown at the "furloughed" employees and also some businesses. Hush money?
The fact is that only 1 in a thousand UK residents has been killed (even on doubtful statistics) by the Covid-19 virus. Yet the campaign continues. In the rural, semi-rural and semi-suburban part of Southern England where I live, there are over 180,000 inhabitants (in a rather large and dispersed population and area). In the past month, there have been 8 deaths of people who have been tested and confirmed as having this virus, and who died within 28 days of testing (even if later killed in road accidents).
Still, even on the face of the absurd statistics, look at the proportion! Only 8 out of 180,000+…
About 1 out of every 22,500 local residents.
The facemask nonsense also continues, with a push now to continue it indefinitely, despite the fact that the medical effect is minimal. There again, the real reason the System wants facemasks has nothing to do with any virus.
Late music