Cambridge Analytica
What makes me laugh, if bitterly, is that so many msm characters still sort-of believe that we in the UK live in a "democracy", even if flawed. If we are in a "democracy" at all (and it is of course a question of definition: see my brief historical analysis in Notes, below), then it is one where the democracy is little and mostly on the surface:
"The release of documents began on New Year's Day on an anonymous Twitter account, @HindsightFiles, with links to material on elections in Malaysia, Kenya and Brazil. The documents were revealed to have come from Brittany Kaiser, an ex-Cambridge Analytica employee turned whistleblower, and to be the same ones subpoenaed by Robert Mueller's investigation into Russian interference in the 2016 presidential election.
Kaiser, who starred in the Oscar-shortlisted Netflix documentary The Great Hack, decided to go public after last month's election in Britain. "It's so abundantly clear our electoral systems are wide open to abuse," she said. "I'm very fearful about what is going to happen in the US election later this year, and I think one of the few ways of protecting ourselves is to get as much information out there as possible."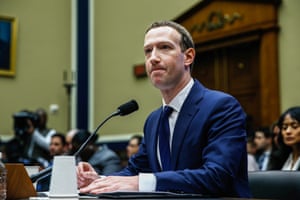 The documents were retrieved from her email accounts and hard drives, and though she handed over some material to parliament in April 2018, she said there were thousands and thousands more pages which showed a "breadth and depth of the work" that went "way beyond what people think they know about 'the Cambridge Analytica scandal'"."
UK General Election 2019
The recent General Election was a prime example of the depths into which British "democracy" has fallen. The main three System parties were all headed and fronted by idiots:
Boris-idiot, who shows off his rote-learned ancient Greek and Latin, together with his collection of obscure words from the OED, when he wants to impress the plebs. A part-Jew public entertainer, useless at all previous jobs, sacked from most, whose previous bosses and colleagues concur in saying how useless, dishonest and unpleasant he is. Someone with no real ideas politically or ideologically;
Jeremy Corbyn: a long-term political self-caricature. At least he is anti-Zionist, but spoils even that by parrotting "holocaust" and "anti-fascist" nonsense, marking Jewish holidays etc. A personification of ideological cognitive dissonance, who was backed up by another idiot exhibiting similar traits, John McDonnell (who after the election result was interviewed in his garden, looking bemused and indeed like nothing more than a "grandad" who had been tipped out of his wheelchair and mugged). Corbyn's political idea for the UK seemed to be a mixture of Labour policies 1945-1992, 1960s Cuba, 1980s Nicaragua, or the crazy Venezuela of more recent times, with a bit of (cartoon version) 1930s politics thrown in— "No Pasaran!" Spanish anti-Franco-ism, the Front Populaire, "the battle of Cable Street" etc. A joke;
Jo Swinson: doormat for the Jew-Zionists, who thought that she could be a Prime Minister when she was already hugely over-promoted as leader of the pathetic LibDem party, which seems to have no reason to exist anyway.
Ecce, your "democratic" choice!
Then we see that a fake pop-up "party" (Brexit Party), promoted by a con-man (Farage) siphoned off any radical nationalist votes, then unexpectedly withdrew all candidates facing Conservative Party candidates. A deliberate manipulation, probably a conspiracy. Possibly even procured by secret bribes, paid to Farage offshore. That is my honest belief, anyway.
And that is before we even consider the role played by the (basically, mainly) Jew-Zionist dominated Press, TV, radio etc. It has already been established by objective academic studies that Boris-idiot and his party were given a completely one-sided easy treatment as compared to Labour. (((They))) wanted Boris-idiot to win. He did.
Labour leadership contest
This is what our "democracy" has come to. You get someone who, like Jess Phillips, is basically uneducated, uncultured, a careerist and/or freeloader (see her MP expenses: eg she employs her husband as "Constituency Support Manager", meaning house-husband, for which she claims £50,000 a year for his pay, plus this and that).
She does not fool many people though…
https://ianrmillard.wordpress.com/2019/05/07/deadhead-mps-an-occasional-series-the-jess-phillips-story/
The selection procedures of the System parties are pathetic. Most people with any real background are filtered out if they have their own views. The ones who get in are those who, like Jess Phillips, cobble together a CV from bits and pieces, and know people. Again, look at Iain Dunce Duncan Smith and his fraudulent CV. Or women like Liz Tr[redacted] and Lucia[redacted], who can be said to have become MPs "on their backs" (if that is the accurate phrase). Then once installed, those MPs are exceptionally hard to remove, particularly if they know the right people in their local party organization.
Boris-Who? Boris-How? Boris-Where?
People are asking "where is Boris, at this time of huge tension in the Middle East?" Well, the straight answer is that he is in a £20,000 a week villa on Mustique, but the answer to the implied question is another question: who cares where the idiot is?
The people who think that Boris should be in Whitehall, leading Britain's response to the US and Iran, are those who think that Britain is still some kind of huge international player militarily. In reality, not so. We hear a lot about how Britain "punches above its weight" because of its commercial and financial hub position, because of its (supposed) intelligence and security expertise, because of its proficient armed services, even because of the English language!
There is some truth, of course, in all of those, but to say that Britain is a huge player militarily or geopolitically is mainly wishful thinking. It is the same or similar self-delusion that leads people (often misled by scribblers making money out of it) to think that National Socialist Germany was defeated mainly by clever little people in Whitehall back-rooms thinking up terribly clever "deception" operations, running "resistance" networks in occupied Europe etc.
Well, these activities did have some peripheral effect or effects (the ones that worked at all; a notable amateur duffer was the later James Bond scribbler, Ian Fleming), but of course those operations (The Man Who Never Was, the Double-Cross System, and virtually anything attempted by the ludicrous Special Operations Executive) were, or were supposed to be, subordinated to actual military operations.
The Reich was defeated, of course, not by terribly precious people in Whitehall, White's Club, or the Ritz bar, thinking up deception operations and directing small numbers of sociopaths (in the Maquis, the "Resistance" etc), stabbing lone Germans in the back, or blowing up cafes, but by the millions of Red Army soldiers on the Eastern Front, gradually advancing with their tanks, horses, field guns and terror, by the huge American armies, navy, air force and, though hidden, atom bombs, and by the similar millions of British and Empire soldiers, sailors and airmen, fighting on all fronts.
Britain today is not really very powerful. I regret that, but it does not help to pretend that Britain is almost a superpower. One is reminded of the speech given to the assembled Con Party Conference at 25 years ago by Michael Portillo (he is better as a TV train buff; I enjoy his shows). In fact, part of that speech was good, but he made a fool of himself by pressing into service the name of the Special Air Service:
The thing is that, yes, elite units like the SAS are superb tools of the State, but —as General Schwarzkopf said in the 1990s Gulf War— "special forces do not win wars". They are strategic tools, to be used in "special" strategic situations, and are not much good —and indeed wasted— in ordinary battles or large scale advances.
The fact is that Boris-idiot, as notional chief of the UK, is not really a player, unless the USA wants Britain to be seen to be there as "ally", rather than USA seen to be acting unilaterally, which of course is the reality (with Israel hiding behind the curtain).
The events of the world, whether in Iran, Iraq or elsewhere, are happening regardless of what Boris-idiot says or does. Anyway, Britain only has about 70,000 in its Army, and of those only about 50,000 are even deployable. Many are simply not fit for duty, let alone action.
The fact is that Britain is a spectator for the most part. I suppose that the British nuclear forces (on submarines) are the exception to that. It would be an extraordinary misuse of them to utilize them to attack Iran, though, in support of Trump's adventurism and Israel's hidden agenda.
Trump and Iran
Trump has managed to do what generations of peacemakers failed to do— unite the Iranians and Iraqis! I suppose, to be fair, Teheran's influence over Baghdad has been growing for many years anyway.
Looking at the wider picture, in the 1970s, 1980s, Israel was menaced by anti-Israel states all around. Iran, Syria, Iraq, Jordan, UAE, Saudi Arabia, Lebanon, Egypt and other North African states, Libya in particular. Now look! Syria, Iraq both devastated, Egypt under "control", Libya on its knees and engaged in internecine conflict, Lebanon flooded with refugees from Syria, and the Gulf Arabs almost lining up to say nice things to Israel.
These changes did not come about by accident. Now Iran is in the gunsights of the Israelis and, more importantly, their "tail wags dog" "ally", the United States, which subsidizes Israel, gives or sells it weapons, supports everything that Israel does or wants, yet tells its own people that the USA needs Israel, when the reality is of course the reverse!
2300 hrs
It seems that Iran has offered USD $80M for the head of Donald Trump. About $79,999,099 more than it is worth! Tempting though…Sadly, it is about 42 years since I last fired a long-distance rifle (and if one were to enter the lists, it would be nice to have the chance to spend the bounty…).
Alison Chabloz, the persecuted singer-songwriter, is in court on Friday 10 January 2020, her appeal hearing against a relatively brief prison sentence imposed for "breach of condition" within another sentence. Good luck to her!
Notes
https://ianrmillard.wordpress.com/2019/01/15/has-parliamentary-democracy-as-we-have-known-it-until-now-had-its-day-in-the-uk/
https://en.wikipedia.org/wiki/Christopher_Steele
https://uk.linkedin.com/in/chris-burrows-66106a90
https://ianrmillard.wordpress.com/2019/05/07/deadhead-mps-an-occasional-series-the-jess-phillips-story/