The most recent opinion polls [see below] must make sobering reading for Keir Starmer and his colleagues.
Now, we all know how flawed opinion polls are, how they only broadly reflect public opinion, how they cannot be exactly aligned to the likely outcome of British general elections because of the First Past The Post [FPTP] elctoral system and because of the way that boundaries are drawn:
Yes, all that is true. However, no party supported by 1% of the electorate in an  opinion poll has ever gone on to get 50% of the popular vote; likewise, no party has ever been valued at 50% of the popular vote, but then crashed to 1% at election time. A leas, as ar as I know. The opinion polls are not that inaccurate. I suppose that the nearest to such a situation was in 2019, when, at one point, Brexit Party was estimated to have a popular support in the region of 25%, but crashed to 2% in the actual election.
Having said the above, the 25%+ scored in the opinion polls by Brexit Party was well ahead of the actual election result. The polls taken nearer to polling day were fairly accurate, all putting Farage's instant "party" at under 5%.
In other words, looking at the most recent opinion polls, Labour is now in really serious trouble. Some of the Jews who wanted rid of Corbyn are now half-heartedly praising Keir Starmer, as are msm scribblers, saying that there is now a real Opposition (etc). Well, Keir Starmer is married to a Jewish woman, and his children are being brought up in a Jewish milieu. The "support" for Starmer from "them" is therefore unsurprising.
To continue the theme, we all know that "a week is a long time in British politics", as Harold Wilson said in the 1960s. All one can say is that, at present, in May 2020, Labour is on the ropes. Somewhere around 30% to 33%. Its 2019 General Election result was 32.1% of the popular vote. My conclusion? Getting rid of Corbyn has not helped Labour as a party at all. Not that the Jews as a group care. They, as a group, vote "Conservative" anyway. Only about 5% of Jews vote Labour these days. Their only interest is that Corbyn has gone and that, along with that, the Jewish-Zionist element has regained control of Labour.
Clinton once said that he could (and did) reduce "welfare" benefits to the bare bones because the poorer part of American society will still vote Democrat. As he said, "where else will they go?". Until they did (go). First to the Republicans under George W. Bush, then to Obama, the, er, Great White Hope (or whatever), and then, in desperation, to Donald Trump (under Republican banner).
Look at the UK. NWO/ZOG political superstar Tony Blair and his advisers said, of what some call the UK "white working class", "where can they go?". Well, now we know (so far). The Scots working classes left first, favouring the faux-"nationalist" SNP.
Back in 1997, Scottish Labour held or won 56 out of the then 72 Scottish seats at Westminster. Vote-share 45.6%. Since the 2019 General Election, Scottish Labour has had 1 seat at Westminster (out of 59) on a vote-share of 18.6%. For the first time since 1918, Scottish Labour is only the 4th party in Scotland, in terms of seats. 1959-2015, it was always the 1st party. It slipped to 2nd in 2015, 3rd in 2017 and 4th in 2019.
https://en.wikipedia.org/wiki/Scottish_Labour#UK_general_elections
True, Scottish Labour still received a vote-share of 18.6% in 2019, but that counts for little in FPTP voting. That share was, in any case, the lowest Labour vote in Scotland since 1910.
The SNP supremacy since 2015 means that Labour, as a UK national party, has effectively no chance of a majority at Westminster, and that the best it can hope for is an arrangement with the SNP, which after all, is a kind of social-democratic party. That's assuming that Labour in England and in Wales can improve its position. Any such uplift in Labour fortunes is very doubtful.
In 2019, as I predicted, former Labour voters voted with their feet. Look at the very cleverly-conceived graphic below:
As can be seen, almost as many former Labour voters abstained as voted for all the other parties put together.
The anti-Corbyn element in Labour and the msm (basically a Jewish claque) said that Corbyn was the reason voters were unwilling to vote Labour. That was partly true, though mainly because the Judenpresse had been hitting at him for 4 years. There were other factors, some connected with Corbyn, some not.
The deadhead MPs in Labour were (and remain) part of the problem: Diane Abbott, Fiona Onasanya (now an "unperson", expelled from Labour and imprisoned), Kate Osamor, Dawn Butler etc. I blogged about a few of them:
https://ianrmillard.wordpress.com/2018/12/21/deadhead-mps-an-occasional-series-the-fiona-onasanya-story/
https://ianrmillard.wordpress.com/2018/12/02/troop-cartload-barrel-or-family/
That black/brown group was very much tied-in with Corbyn who, notoriously, had had, as a young man, a fling with Diane Abbott:
As a matter of fact, the Labour performance under Corbyn, in popular-vote terms, was better than under both Miliband and Brown. The seats gained or retained by Labour in 2019 were far fewer, though; in 2017, Corbyn did better than his two predecessors in terms of seats too: https://en.wikipedia.org/wiki/Labour_Party_(UK)#UK_general_elections
Under Keir Starmer, the Shadow Cabinet is full of Labour Friends of Israel members, Corbyn and his cronies have gone and Labour is now rising in the polls and looking more credible every day that passes. Oh, no…wait. Belay the last couple of points…
In fact, Labour is in every way stagnant. Stagnant in the polls. Almost invisible in the news. Supporting pretty much everything the Boris-idiot "Conservative" joke-government is doing re. Coronavirus, and only mildly criticizing bits and pieces. Pathetic.
The problem Labour has is firstly ideological, in that socialism in the old sense died in and around 1989. In the early 1990s, Labour finally admitted to itself that it had stopped being "socialist". It became "social-democratic" and then, under Blair, outright finance-capitalist with "socialist" and "social-democratic" fig leaves.
Now, Labour is just a label, which loudmouth Friends of Israel MP, Jess Phillips, said (with her customary grace) is "just a f****** rose"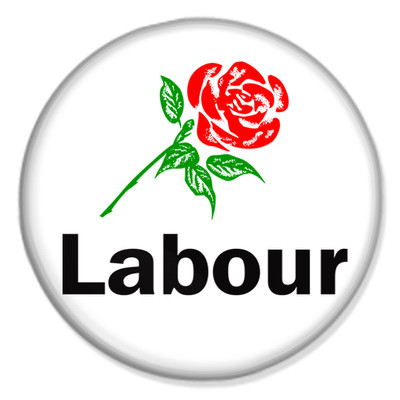 What does a symbol mean? If nothing, then the party whose symbol it is, is nothing.
We have seen that the Scottish "working classes" etc have largely deserted Labour. In fact, now that Corbyn is gone, it may be that Labour's 18.6% vote in 2019 will become closer to 10% or lower whenever the next general election is held.
We have also seen that the English "working classes" have been deserting Labour. That is especially the case in the North and Midlands, the so-called "red wall" of the past. The scandal of the Muslim Pakistani rape gangs killed Labour for many, as Labour's Common Purpose placemen and women in politics, local government, the police and (inevitably) social services ignored the widespread abuse of white English girls by (mainly) Pakistanis.
Likewise on the wider immigration point. The "Conservatives" have been hopeless on mass immigration (aka "migration-invasion") and basically just "talk a good game", but Labour actually and deliberately encouraged the migration invasion, in order to destroy Britain's race and culture. That fact was leaked by Labour insiders. The Jews Phil Woolas and Barbara Roche were behind much of it. They became so toxic that neither was able to find other seats for which to stand.
https://en.wikipedia.org/wiki/Barbara_Roche
The cartoonists picked up on it, both at the time and then later, when Corbyn was leader:
The UK electoral system, as it applies in England at least, is binary. At present, the two parties supposedly opposed to each other are not in equal positions. The Conservative Party, having fluked a large majority, is in government for the moment, and probably until 2024, certainly until 2022. The Labour Party has become a total irrelevance.
As I have previously blogged (and, before the Jews had me expelled from Twitter, tweeted), Labour is now the party of the public service employees, of the blacks and other ethnic minorities (except the Jews) and of the mostly urban, maybe young or young-ish supporters of failed "multiculturalism" and pseudo-socialism. About 25% of the population. There are some old Labour loyalists around, too. In toto, maybe 30% of the population. Which is where Labour is in the polls. I cannot see Labour getting much beyond that now. Keir Starmer may be without scandal (as far as we know) but he is as dull as ditchwater. New ideas for society? None.
When you take away old-style socialism, when the old Labour communities in the industrial heartland of England no longer exist, when Labour no longer represents Britain's history, race and culture, what is left? Nothing.
The same or similar, mutatis mutandis, could be said about the Conservative Party, up to a point, but the misnamed "Conservatives" still have a southern England voting bloc which, though ageing and fraying, is still there.
To return to those words of Clinton and Blair, "where will they go?". Well, not to Labour (from other parties). To apathy, but only so long as doing nothing is less painful than doing something.
Labour's slow death has left the Conservative Party in the ascendant. When that star starts to fall, Labour will not benefit. A new party might.