Queen of the Desert
Saw a film on TV starring Nicole Kidman, Queen of the Desert [https://en.wikipedia.org/wiki/Queen_of_the_Desert_(film) ], about the English explorer and pioneering traveller, Gertrude Bell [https://en.wikipedia.org/wiki/Gertrude_Bell]. She helped to draw, with others whom she got to know, such as Lawrence of Arabia (T.E. Lawrence), the map of the Middle East as it was from the 1920s through to the present day, or at least until very recently.
The film was a quality production, but slow. It is more like, in the American phrase, an "art-house movie", than anything likely to achieve box-office popularity. It was a major financial flop in 2015, I have now read.
I found the film quite compelling though, if you stick with it. At the end, rather moving.
Huw Merriman MP
In one of the ad breaks of the above-named film, I saw a few minutes of Sky News. A scruffy-looking MP hitherto unknown to me, Huw Merriman [Con, Bexhill and Battle], was speaking. I did not hear the whole of his interview, but what I did hear sounded rather dull. I looked him up on Wikipedia etc out of mere curiosity:
https://en.wikipedia.org/wiki/Huw_Merriman
I see that he attended a Secondary Modern school (I did not know that some were still operating under that title as late as the 1980s), and then Durham University. Called to the Bar sometime around 1995, he seems to have practised briefly in criminal law before leaving the practising Bar to become an employed lawyer somewhere. He worked as a salaried in-house lawyer for 17 years until elected to the very safe seat of Bexhill and Battle in 2015.
Here is what he says about himself:
https://www.huwmerriman.org.uk/about-huw-merriman
He appears, unsurprisingly, to have left out some far less creditable information about himself:
https://www.dailymail.co.uk/news/article-5885029/Married-Tory-MP-married-three-children-love-child-aide.html
https://www.thetimes.co.uk/article/lawyer-sues-married-tory-who-bullied-her-over-affair-s3vghrqdfrb
https://www.telegraph.co.uk/news/12148274/Lawyer-accused-of-looking-for-cash-following-one-night-stand-with-Tory-MP.html
https://www.independent.co.uk/news/uk/crime/patronia-campbell-lawyer-who-claims-her-tory-mp-boss-husband-victimised-her-forced-to-deny-she-was-a6863491.html
https://www.eastbourneherald.co.uk/news/lawyer-drops-her-employment-tribunal-case-against-pevensey-and-herstmonceux-mp-1269343
He also seems to have been "economical with the truth" about his in-house lawyer role. He gives the impression that he was somehow appointed to "sort out" the mess at Lehman Brothers, after its collapse. Elsewhere though, I have read that he was working for Lehman Brothers itself, in earlier years. Maybe he was appointed to the latter role because of the former one. At any rate, and whatever the facts about that, his latter-day "consultancy" with the liquidators apparently pulled in (does it still?) £160,000 a year, according to the BBC: https://www.bbc.co.uk/news/uk-england-sussex-32891604
(also, disappointing that the BBC website thinks that "led" —past tense— is spelled "lead". Still, that is where we are in these times of collapsing standards across the board).
On the face of it, Merriman does not seem to be a particularly nice person, and I see that his Parliamentary career has stalled. He started to climb the Government ladder in the 2010-2015 Parliament by being appointed PPS, latterly to the then Chancellor, Philip Hammond. However, he now holds no Government appointment:
"He supported the UK remaining within the European Union (EU) in the 2016 UK EU membership referendum. Merriman voted for then Prime Minister Theresa May's Brexit withdrawal agreement in early 2019. In the indicative votes held on 27 March, he voted for a referendum on the Brexit withdrawal agreement.[13][14]
On 12th April 2019, he voted for a People's Vote, and also for a no deal Brexit.[15] He was the only MP to have voted for both options." [Wikipedia]
Well, time to leave Merriman MP and return to more important matters.
Coronavirus
It is clear that the former epidemic/pandemic has tailed off now in the UK. We shall never know for sure, but it seems most likely that Coronavirus swept through unnoticed in the first month or two of 2020 (possibly even December 2019), but that most people had no symptoms, or mild symptoms. Others were probably misdiagnosed ("all clap now…") before the new virus was publicized. The "lockdown" was unnecessary, apart from nasty "clubs", pubs, mass entertainment and sporting events, and the Underground and buses (which never were stopped, though dim Sadiq Khan reduced the number of trains, and coaches on trains, so making infection far more likely!).
Now, the government of fools is busy slamming shut stable doors after the horses have bolted.
Prince Charles
The Prince of Wales always seems to go out of his way to make a fool of himself. I do not totally blame him. He thinks that he is somehow helping. He is not. Most people will just laugh (despite the seriousness of both the message and the situation behind it).
Naturally, the public see someone who is hugely privileged, vastly wealthy, and whose milieu is one of similarly-privileged parasites, to use a harsh word, and see no reason why they should pick for free, or for minimum wage, fruit and veg for farmers, many of whom are fairly affluent if not rather rich, and who receive large UK and EU subsidy payments as well.
Many may hurl insults such as "send Harry!" or even "get the Royal Mulatta to pick that cotton!"…or indeed might suggest that schools such as Eton College organize "Patriotic Picking" sessions…
This harvest crisis is typical of what happens when you have a government of fools incapable of organizing anything, and headed by a part-Jew public entertainer who is plainly out of his depth.
Tweets seen
"There is no evidence of a risk of societal breakdown, even if one takes Professor Ferguson's disease modelling at face value. Spanish flu is estimated to have had an infection mortality rate two to three times higher than Covid-19 and to have killed around 200,000 people between 1918 and 1921, in a UK population two thirds its current size. Although it mainly attacked fit, economically active young people in their twenties and thirties, it came nowhere near to imperilling supply chains or provoking societal breakdown. Covid-19 attacks people with severe pre-existing vulnerabilities. Nearly nine tenths of the dead were aged 65 or over and likely to have been retired. The number of work days lost through non-mortal illness are fewer by far than days lost through the lockdown. At present, the real risk of societal breakdown comes from the lockdown, not the virus." [Lord Sumption in The Spectator]
https://www.spectator.co.uk/article/jonathan-sumption-a-response-to-my-critics-on-lockdown
But will the hysterics and aggressives of the msm, and the Twitter mob, listen to sense? I doubt it. They never have…
Nick Griffin
I do not agree with all that he writes, but I agree more than I disagree.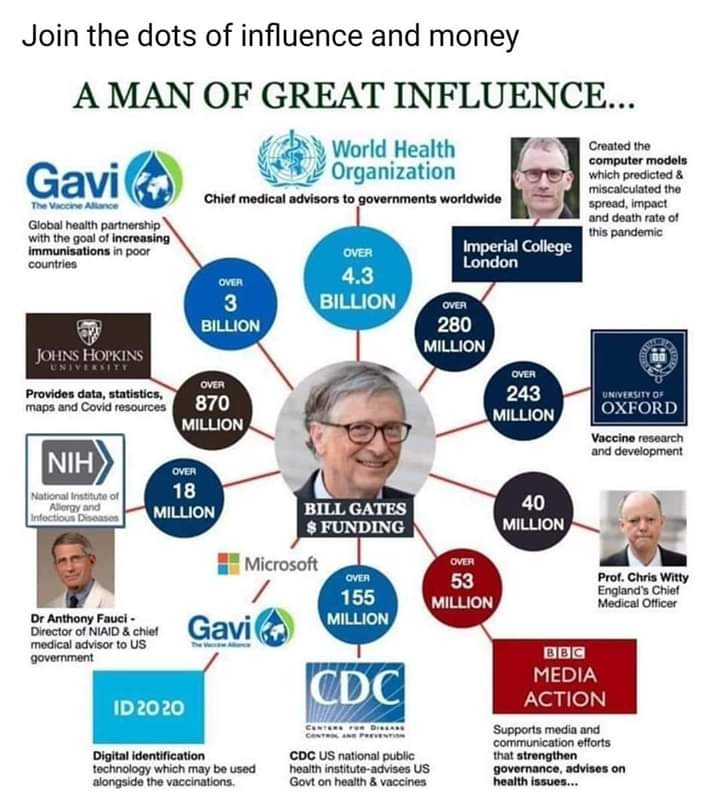 5G and Coronavirus
I have no fixed view, and on the face of it there seems little to link a Chinese virus with Chinese mobile telephone technology, but look at this:
http://www.michaelwarden.net/It-Merits-a-closer-look.pdf?mc_cid=dc15af18fa&mc_eid=defb9b2c71
and this:
https://anthropopper.wordpress.com/2020/05/18/guest-post-coronacontroversies/
Rishi Sunak
Ah. So now that "financial genius" Rishi Sunak says that things are about to get very tough indeed:
https://www.theguardian.com/business/2020/may/19/chancellor-plays-down-hopes-of-quick-economic-recovery
What he fails to add is that most of the pain will have been because he, Boris-idiot and the rest of the crew shut down the UK economy unnecessarily, and have decided to continue much of that shutdown into the Autumn despite the fact that the Coronavirus has basically swept through and gone now.
"The chancellor, Rishi Sunak, has warned that Britain is facing a "severe recession, the likes of which we haven't seen" and lasting economic damage from the coronavirus pandemic." [The Guardian, which apparently now employs people unaware that "Chancellor" is right, "chancellor" is not].
"Sunak had suggested as recently as last month that Britain could "bounce back" quickly thanks to the government's support measures and the nation's "fundamentally sound" economy prior to the crisis." [The Guardian]
Can these people not see that companies, often long-established, are now falling dead to the ground all over the place. Today alone, I saw that Antler, the luggage company, founded in 1914, is gone, its remaining 200 workers (who were on furlough) being made redundant.
The very same day, a large energy company made 2,500 workers redundant.
These companies may have been struggling before, but have now been killed off, or in some cases mortally wounded, though they may survive until the "furlough" payments end. What is killing these companies, incidentally, is not "Coronavirus", nor the "Covid-19 situation", but the actions of this government in shutting down the economy and society for months, completely unnecessarily.