Court of Appeal stands up for freedom of expression
https://www.dailymail.co.uk/news/article-9066069/Woke-folk-beware-Freedom-speech-includes-right-offend-say-judges-landmark-ruling.html
"Judges have insisted that freedom of speech includes the 'right to offend' in a landmark ruling which could help to turn the tide."
"Presiding over a case in the Court of Appeal, Lord Justice Bean and Mr Justice Warby said: 'Freedom only to speak inoffensively is not worth having.'"
"Mr Justice Warby explained that the relevant parts of the Communications Act 'were not intended by Parliament to criminalise forms of expression, the content of which is no worse than annoying or inconvenient in nature'."

"Miss Scottow [appellant] told The Daily Telegraph: 'It was necessary to enshrine one of the most fundamental rights of every living being in a democratic society – the right to freedom of speech that is now routinely attacked…' " [Daily Mail]
The malicious "Campaign Against Antisemitism" [CAA] conspirators will be tearing their hair out (those that have any). This must be relevant to the ongoing Alison Chabloz saga. Unlike the magistrates' court decision in Alison's 2018 conviction, which (contrary to CAA lies) set no precedent, this is a judgment in the Court of Appeal, and certainly does set a precedent.
Can the Alison Chabloz trial (presently set down for 2 days, 30-31 March 2021, at Westminster Magistrates' Court, London) now even be continued? It would seem otiose now to continue the prosecution, quite apart from anything else.
It could be argued that, stricto sensu, there is no precedent set by the Scottow appeal, in that Human Rights Act 1998, s.3 requires the court to interpret legislation in accord with Article 10 of the European Convention on Human Rights (which "guarantees" freedom of expression).
Sadly, the ECHR is hemmed in by so many ifs and buts that it is all but meaningless. For example, several EU states, such as France and Germany, are signed up to the ECHR yet have "holocaust" "denial" laws akin to those of the mediaeval times which criminalized "heretical" opinions.
On a practical level, this is a precedent. The ruling reaffirms the right to freedom of expression on political, social, religious, and historical topics.
On a connected point, Scotland may soon have a "hate speech" law that runs counter to the developing law in England. The funny thing is that, if so, anyone in Scotland wanting to post anything online which might be caught by that absurd yet tyrannical law need only go an inch over the border in England to escape such capture. If comments are not posted in the jurisdiction, they will not be justiciable in the jurisdiction.
Radio 4 Today Programme
God, what a bloody bore the Today Programme has become. I wonder how many people listen now. I try it most mornings, mainly if I am awake early enough to listen to the preceding broadcasts (Farming Today etc) but usually switch off before long.
Japanese whaling
Some years ago, when I still had a Twitter account (i.e. before a pack of Jews had me expelled), I often used to tweet about and against Japanese whaling. I also made the point that the international pressure against Japanese whaling, though absolutely correct, would not lead directly to a cessation of whaling by the Japanese.
For the Japanese, saving face is all important. It meant that the Japanese could not be seen to bow to either international diplomatic pressure or to the direct pressure exerted on the high seas by the Greenpeace and especially the Sea Shepherd protective ships: https://en.wikipedia.org/wiki/Sea_Shepherd_Conservation_Society.
"In his 2009 book, Whaling in Japan, Jun Morikawa states that Sea Shepherd's confrontational tactics have actually strengthened Japan's resolve to continue with its whaling program. According to Morikawa, Sea Shepherd's activities against Japan's whaling ships have allowed the Japanese government to rally domestic support for the program from Japanese who were otherwise ambivalent about the practice of hunting and eating whales." [Wikipedia]
While I personally supported Sea Shepherd to the hilt, the above was obviously correct. However, I sensed that the Japanese leadership was trying to find a way to scale down whaling while still saving face. Whaling was and still is subsidized. Few Japanese now eat whale meat (a practice which, though ancient on a small scale, in modern form dates mainly from the 1940s:
"…demand for whale meat in Japan is very weak. Domestic consumption has plummeted from 200,000 tons a year in the 1960s to just 5000 tons lately, according to government figures cited by Kyodo News. This trend suggests that the marine mammals' best ally may well be the Japanese people." [https://www.maritime-executive.com/editorials/japan-scales-back-its-whaling-program]; https://www.economist.com/asia/2020/04/23/japan-wants-to-catch-whales-but-who-will-eat-them.
Japan has 4,000 tons of almost unusable whale meat in cold storage. https://www.pri.org/stories/2019-04-17/japan-few-people-eat-whale-meat-anymore-whaling-remains-popular
Most other products of whaling as practised in the 19th and 20th centuries have now been superseded by inorganic substitutes.
Japan needed to get out of whaling for both presentational and economic reasons, but needed a face-saving way not to be seen to back down. It found it, as I always thought it would. Simply, whaling has been continued in and around Japanese waters, within the country's Exclusive Economic Zone under the Law of the Sea (i.e. extending to c.200 miles out): https://en.wikipedia.org/wiki/Exclusive_economic_zone; https://en.wikipedia.org/wiki/Exclusive_economic_zone_of_Japan.
"Following the September 2018 Florianopolis Declaration where the IWC rejected Japan's latest commercial hunt proposal, and concluded that the purpose of the IWC is the conservation of whales,[112] Japan withdrew its IWC membership on December 26, 2018. It then resumed commercial hunting in its territorial waters and exclusive economic zone on July 1, 2019, but ceased whaling activities in the Antarctic Ocean.[114][115]" [Wikipedia] https://en.wikipedia.org/wiki/Whaling_in_Japan
"...without government subsidies, their whaling industry is not expected to survive." [Wikipedia]
Though unfortunate for those whales killed within Japan's EEZ, meaning about 200 minke whales annually, the change of policy does mean that Japan is no longer going to kill whales in the Antarctic and South Pacific, or indeed in the North Pacific outside Japan's EEZ, though Japan retains the purported right to do so if it wishes.
This is a great step forward for the whales. It has also had other effects. Iceland looks like stopping all whaling now: https://www.nationalgeographic.com/science/2020/04/commercial-whaling-may-be-over-iceland/
Norway is still whaling, but despite claiming that domestic demand for whale meat (from minke whales) is increasing, the number of whaling ships active in 2020 is only 12 (formerly, 34): https://www.theguardian.com/environment/2020/sep/03/demand-whale-meat-norway-rising-conservationists-regulations-minke-welfare. Norway exports to Japan, but the increase in intra-EEZ whaling by Japan has led to a surfeit of supply, so is likely to destroy demand for whalemeat brought from Norway.
Mostly a positive picture.
Tweets seen
Unusually, I agree with the implication of Jew-Zionist "@Mendelpol" here (as well as with Laura Towler): people should indeed say "Jews" where —and only where— that is both appropriate and true…(though in fact I think that "@thisislaurat" was using the phrase "you people" in a wider way in those tweets).
In any case, I do not suppose that even the most "antisemitic" would claim or complain that everything of importance is controlled by Jews!
More tweets seen
Look at the expressions!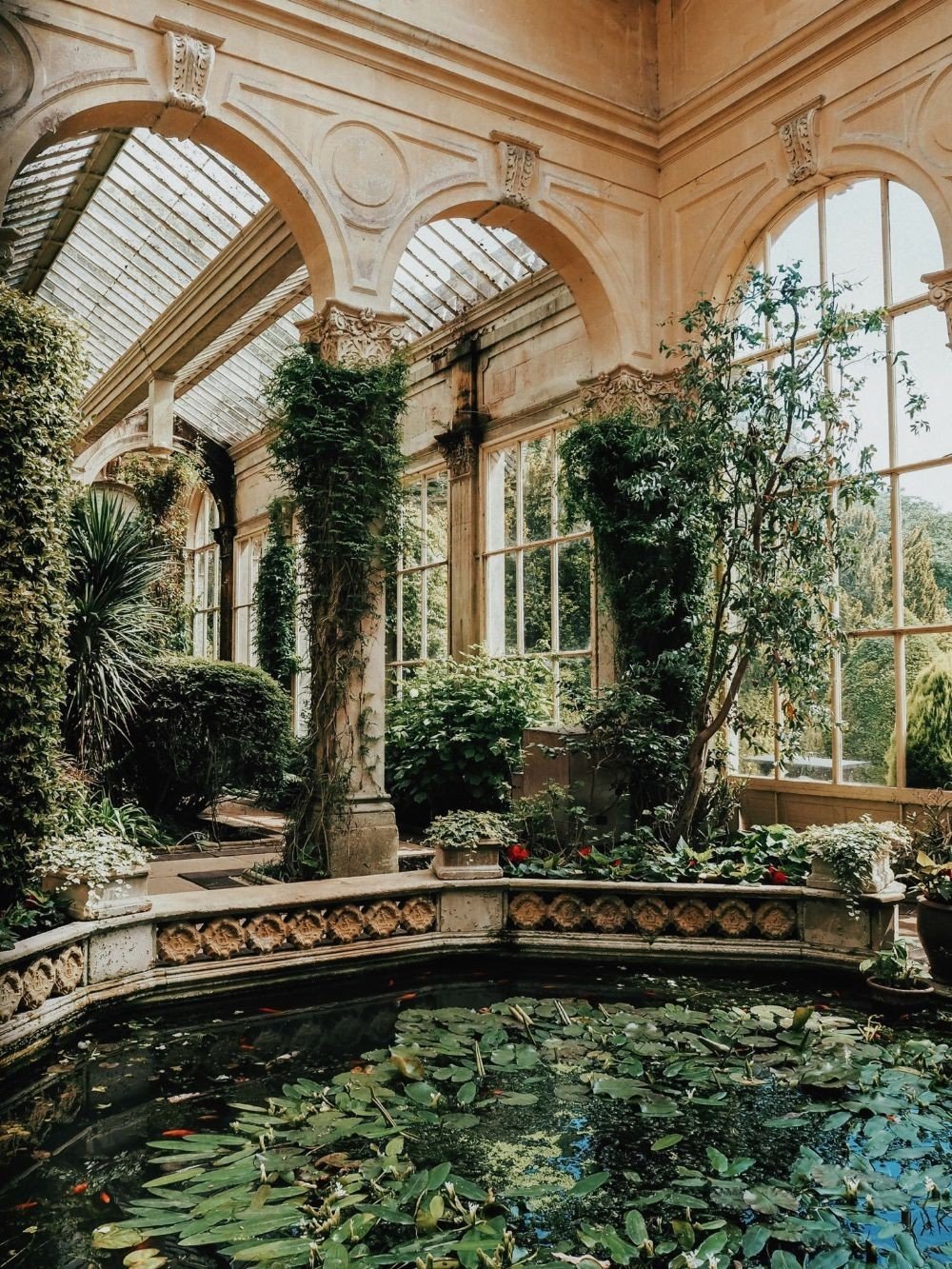 A house I leased for a couple of years about 18 years ago had a real conservatory just like that, though maybe two-thirds of the size. Beautiful.
Tweets
Sick minds,all too typical of the corrupt, entitled msm/Westminster/connected milieux in the UK, especially London. Walls. Squads.
University Challenge
Another Christmas alumni contest. The final one. Wadham, Oxford v. Leeds. Once again I did far better than Wadham's whole team (inc. Anne McElvoy and Jonathan Freedland), and as well as, maybe better than, Leeds, though the latter were good at science, and I could answer few of those questions; got a few right. Leeds won by a mile over Wadham.
Late music