Morning music
Tweets seen
Peter Hitchens' idea of transport, not very practical. So people wanting to travel across country with, perhaps, children, luggage, whatever, should have to struggle with buses and trains, like Soviet citizens of the 1970s or British citizens of the (?) 1940s? Much easier to load everything into a car.
It is true that there are far too many cars on the roads of the UK, but the answer is a smaller population.
Exactly. When the Berlin Wall fell in 1989, heralding the end of old-style socialism across the world (yes, there are a few pathetic pockets such as Cuba, North Korea, Venezuela, all poverty-stricken and absurd), I was discussing the changes with acquaintances. I had just returned to the UK from my latest (and what turned out to be my last) trip to Poland.
The acquaintances just mentioned thought that the political revolution across "the satellites" meant "freedom". While agreeing up to a point, my view was that the Central and Eastern European peoples involved were swapping one big dictator (socialist government and its ruling party in each country) for a multitude of small dictators (capitalist employers, mainly).
Now we see that both government and those non-governmental foci are oppressing the populations of Europe with a huge weight of, not only laws and taxes, but "rules", "guidance", politically-approved nonsense (never criticize Jewish behaviour, the behaviour of blacks or browns, never be "sexist" or "racist" —however defined—, never openly support white European race and culture etc).
The propaganda in favour of racemixing, for example, has become so blatant that even the sleepy public, even a few System MPs, have woken up to it. The white, often blonde, woman, the black "husband" figure, the mixed-race children. Every second or third ad on TV now.
This is the "Great Replacement", the Coudenhove-Kalergi Plan, or to put it another way, "White Genocide", and it is embedded in almost every TV ad, almost every TV drama, and so on. I wrote the following over two years ago: https://ianrobertmillard.org/2018/12/10/tv-ads-and-soaps-are-the-propaganda-preferred-by-the-system-in-the-uk/. Since then, the pace has intensified. Tweeting, blogging, vlogging, or writing letters of protest, will not stop it or those behind it.
Afternoon music
More tweets seen
In fact, these days in the UK, people who do "ordinary" crimes generally have to work quite hard to get a custodial sentence. Every day one sees, in the popular prints, defendants effectively let off despite having committed real and serious crimes. I saw two yesterday, just in passing.
One was a woman who had stolen £45,000 from a charity, in breach of trust. Not imprisoned because she had children, and only because she had children! The other was an abusive ex-boyfriend of a young woman, which woman was beaten by said "ex" with a baseball bat, after he had smashed his way into her home. Sentence? Non-custodial.
When it comes to what is (though the System will deny it) "political" crime, such as posting satirical songs about Jews and/or "holocaust" fakery (Alison Chabloz in 2018), putting up white nationalist stickers on lamp-posts (someone in Wales got two-and-a-half years for that a while ago!), making a speech in Whitehall saying that Jews should be expelled from England as they have been in the past (in 2018, Jez Turner of the London Forum got a one-year prison sentence for such a speech), it is a different matter, and the defendant will be lucky to escape custody.
1933
In the USA, almost literal worship of money:
Meanwhile, in the Reich:
For me, perhaps the most distinguishing feature of the German Reich, as compared to both finance-capitalism (the West) and Marxist-Leninist socialism (the East) was that, as soon as National Socialists attained to political power in 1933, the things which had been promised to the German people were delivered, or at least began to be delivered. National Socialism delivered.
More tweets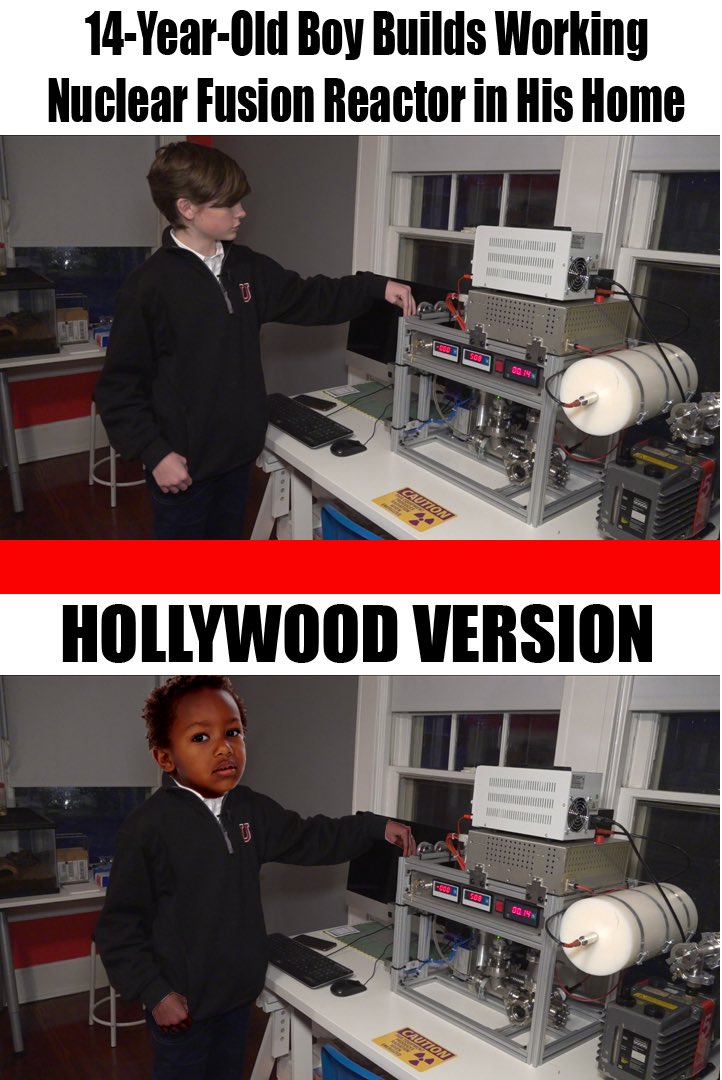 Very true. It began decades ago in Hollywood. Films would almost always show the nuclear scientist, the brain surgeon, the head of the CIA etc as a black man (not woman, as yet). The fact that this did not reflect reality in 99.9% of cases was not relevant. As with the huge contemporary campaign, especially in the UK, to show almost every family in TV ads, soaps, dramas etc as mixed-race to some degree, the aim was in fact not to reflect reality, but to create a different reality. Social engineering.
Simplistic, but rather true all the same.
I recall seeing (have not seen it since) the Sunday Times Rich List about 20 years ago. The wealthiest person in the UK was some Ukrainian Jew "worth" several billions. Now, we see that, in the world as a whole, Jeff Bezos of Amazon has assets valued at some £150 billion or more (and that is after his ex-wife got about £50 billions in a divorce settlement).
It goes without saying that anyone with vision could do a great deal with such money. Rewild a huge area. Create cities. Create national parks in poor countries (eg in Africa or Latin America). Establish institutes of advanced learning. And so on. The key words, though, are "with vision", vision beyond the mercantile. A few very wealthy people have such vision (the obvious historical example is Andrew Carnegie), but most do not.
I seem to remember that the theme was explored by Hermann Hesse in Siddartha, but that may not be so.[https://en.wikipedia.org/wiki/Hermann_Hesse; https://en.wikipedia.org/wiki/Siddhartha_(novel)].
Late music