History moves on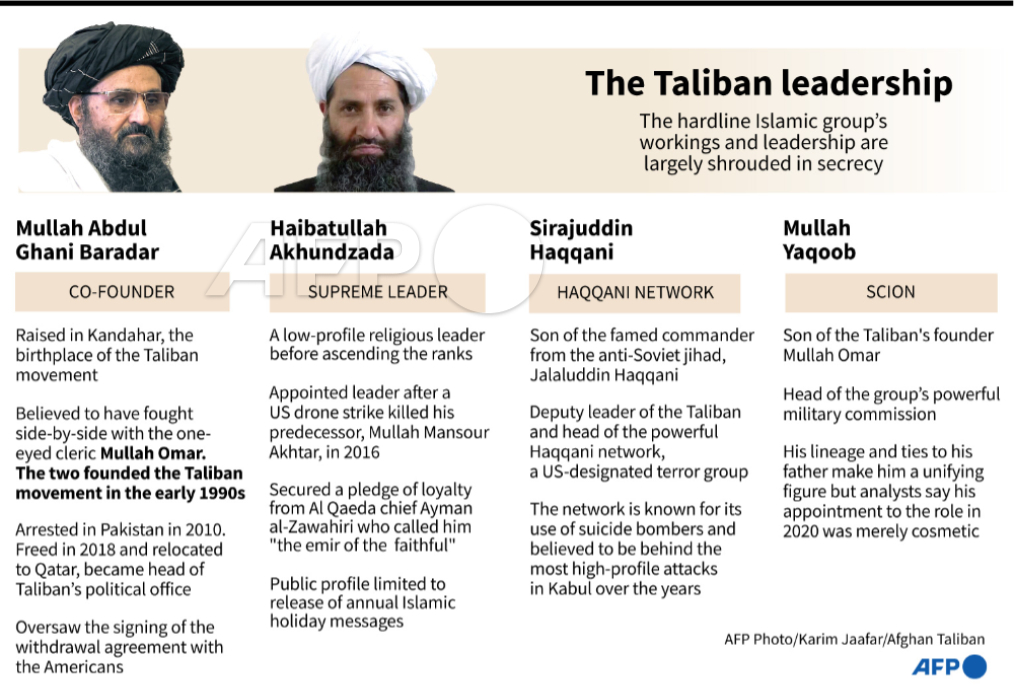 Meanwhile, "from the sublime to the ridiculous", Rory Stewart, "the man who thought he could be king", bleats about a few young Afghans going to Oxford University. Amid these possibly world-historic events!
At first, and briefly, I was rather impressed by Rory Stewart; about 2-3 years ago. Now, my view is that the UK dodged a bullet when Stewart failed to become leader of the Conservative Party, and that despite my never having had any time for Boris-idiot. My blog assessment of Stewart from a couple of years ago: https://ianrobertmillard.org/2019/05/03/will-rory-stewart-mp-be-prime-minister/
More tweets seen
Brenton Tarrant [https://en.wikipedia.org/wiki/Christchurch_mosque_shootings] will be fuming (if he is allowed to see the news), but because he took action both premature and violent (resulting in a huge backlash from the State, and from much of the public of New Zealand), he is powerless. See also https://ianrobertmillard.org/2019/03/25/the-new-zealand-attack-and-related-matters/.
A pro-Taliban tweet? Rather different from others seen:
Look at the eyes of those children. Palpable fear.
This is the fault of the US and its allies (notably the UK), which should have imposed a new form of society, even if that meant exterminating backward elements en masse. In fact, what was done was an attempt to control and "manage" Afghanistan, to just keep a lid on it, in the manner of the British policy in Northern Ireland from 1969-1997. Doesn't work.
Now, or soon, it may be terrible in Afghanistan. We shall see. It does not look hopeful.
Reminiscent of the endgame in Saigon, 1975.
The sort of literate, measured TV report that was standard in the 1970s but looks incredibly good when compared to the sort of trash that the BBC, ITV, Sky etc put out today.
More tweets
Well, at least he is decent enough to feel.
"Appalling lack of intelligence" [Nick Ferrari on LBC radio]. Well, that's SIS for you. A career opportunity for some of the British middle classes, but not much good when you come right down to it, and when you strip away the (hugely overblown) WW2 "successes", the rather few Cold War successes (I suppose that Penkovsky was the numero uno), and the fantasies of spy fiction, such as Ian Fleming's James Bond books and the subsequent films, not much is left, certainly not in the public domain.
Forget Philby. He was of little real interest (though that would not have been the case had he gone on to be Chief of the SIS).
The real SIS failures have not been its probably small number of traitorous staff but its actual intelligence failures, such as failure to predict the fall of the Shah, fall of the Soviet bloc, invasion of the Falklands etc. Actual uselessness.
Operations such as putting Gordievsky in a car boot and smuggling him to Finland were of rather small importance in the big scheme of things.
Mitrokhin? His material is of huge historical importance, but that is another matter. There may well have been other, still-confidential material, but whether that was so or not, he was a "walk-in", and all SIS had to do was not reject his approach (and later excavate the bulk of his material from under his dacha). He was never cultivated or developed prior to his "recruitment" (if such be the bon mot); the initiative was his. https://en.wikipedia.org/wiki/Vasili_Mitrokhin
Incidentally, Ian Fleming was far from being an "intelligence expert": he was found a job (having been useless at everything beforehand) by his loaded banking family [Fleming's Bank: https://en.wikipedia.org/wiki/Robert_Fleming_%26_Co.] as the assistant to the Director of Naval Intelligence, basically a male PA. He was given a courtesy rank, Lieutenant, then Lt. Commander. He was never a real naval (or intelligence) officer, neither was he given any training, whether naval or otherwise. Most if not all of the operations he planned during WW2 were failures or nullities. A play "intelligence officer".
Late morning music
More tweets
Afternoon music
More tweets
Almost right. The migration-invasion continues, reinforcing the non-European occupation of the cities. As for "MI6" (or "MI5", for that matter…), forget it.
At what point will both (real) Swedes and British say "NO MORE!"?
So far, the Israelis (Jews) have interfered with British politics and society far more than have the barbarians of the Taliban or ISIS…shall we invade Israel (occupied Palestine) next?
At what point (again) will the "normies" wake up and see all that for what it is, i.e. socio-political conspiracy?
I wonder how much she and her family have ripped off?
As I have been blogging recently, the transition of Australia into a multikulti "biosecurity", "woke" police state has been among the most surprising of the manifestations of the transnational conspiracy as we rush to the year 2022. What about New Zealand, as well?
The System parties in the UK are treacherous enemies, worthy of being destroyed.
Kabul is a city of 4.5M people. Some (I daresay) support the Taliban; the majority are probably waiting to see what will happen (and have little choice anyway). Only a few thousand (those who know that they face arrest and possibly death) are at the airport, scrambling to get onto evacuation flights.
…"and none dare call it conspiracy"…
Where Julian Assange has gone, others will go, now that the UK is becoming, slowly, gradually, a police state. Jez Turner of the now-defunct London Forum, for making a speech urging the deportation of Jews from England; Alison Chabloz, imprisoned for her socio-political remarks on an Internet "radio" discussion podcast; Graham Hart, recently sentenced to 32 months (!) for making some contentious remarks on an internet "radio" show he presented. And so on.
…as happened after Hungerford and Dunblane. https://en.wikipedia.org/wiki/Hungerford_massacre; https://en.wikipedia.org/wiki/Dunblane_massacre.
Alison Chabloz appeal
Report from sources usually reliable.
Readers of the blog will recall that, last Friday (13 August 2021), Alison Chabloz, having lost her appeal from the Westminster Mags, was (oddly) remanded in custody pending sentence today (Monday 16 August 2021) by the presiding judge, H.H. Judge Beddoe [https://en.wikipedia.org/wiki/Martin_Beddoe].
The current situation is that Alison was "produced" in court today, but the Court is still having "difficulties" accessing Alison's probation records, it having transpired on Friday last that "higher authority" would be required to allow access even to the judge (who is a Circuit judge)!
The net result of this bureaucratic nonsense was that, today, sentence could not be passed, because the judge wanted to see those probation records first. He has therefore once again remanded Alison in custody, this time until Wednesday!
As I blogged previously, Alison has already served about 9 weeks in prison as a result of the 18-week sentence given by the lower court, which means that any greater sentence given by this present court (to a maximum of 6 months) would, in reality (bearing in mind the usual release after half of the sentence is served) mean that Alison would have to do about another 2-3 weeks (she has several days "credit" for having served a few days in 2020 prior to a successful appeal).
Alison now has another 5 days served in Bronzefield Prison, so (if my calculations are accurate) even if she gets the maximum sentence on Wednesday, can probably expect release about 1-2 weeks later.
I am beginning to think that she will not get further imprisonment, or that perhaps some way will be found to "embugger" her otherwise, by adding on "community service" or some other onerous penalty.
We shall discover what "British justice" has to say on Wednesday.
The Daily Mail has published a rather confused report about it all: https://www.dailymail.co.uk/news/article-9898627/Anti-Semitic-blogger-57-sent-jail-losing-appeal-against-18-week-sentence.html.
Late tweets seen
See also: https://ianrobertmillard.org/2019/05/03/will-rory-stewart-mp-be-prime-minister/.
"Elected" maybe, but before that he was selected, to represent the interests of "the usual suspects"…let's just say "ZOG" and "NWO"…
Anecdotal but…in the early 1990s, a Sri Lankan solicitor, a woman, used to instruct a few members of my then chambers (including me, occasionally). Thick as two short planks, and seemed to think that paying Counsel was optional. In the end, she was about to be indicted for embezzlement when she killed herself. My point is that she was presumably part of the "educated elite" of Sri Lanka.
All the same, it may be that, after almost unimaginable destruction and bloodshed, the first generation of a post-Aryan super-race may one day (maybe as soon as 2050 or 2100) walk the depopulated and greening expanses of what were once the British urban and suburban areas.
That last tweet applies to the UK, too.
I visited a Tesco store about 6 miles from home today. About 50% or so of the shoppers were masked, including two virtue-signalling fat women who were slapping vast amounts of free Tesco hand gel all over their hands, arms etc at the entrance, while loudly talking about how they were protecting themselves and others. It was amusing to walk past them, unmasked, while almost laughing at them.
Late music