Spitting Image
Younger readers of my blog will not recall Spitting Image, the satirical puppet show broadcast last in 1996 (apparently, there is a now a new version on pay-TV): https://en.wikipedia.org/wiki/Spitting_Image.
The show was wildly popular in the late 1980s Thatcher period and, later, during the time of the John Major government. Politicians and other international figures were cuttingly, even cruelly, mocked: https://en.wikipedia.org/wiki/Spitting_Image#International_politicians.
I just saw this amusing take-off of the UK television quiz show, Mastermind [https://en.wikipedia.org/wiki/Mastermind_(British_game_show)], satirizing the Israeli Prime Minister and former anti-British terrorist, Shamir [https://en.wikipedia.org/wiki/Yitzhak_Shamir]:
From the late 1980s.
Needless to say, in the Britain of 2021, where the political field is completely ruled by Jewish/Zionist interests, such a show could never be broadcast. The Jewish pressure groups such as the very small but well-funded "Campaign Against Antisemitism" ["CAA"] would be on the case at once, whining about "antisemitism" and "race hate" etc.
Similar whining probably did occur even 30+ years ago, but the UK's political, legal, and law-enforcement milieux were less "infested" then. Also, "they" had not managed to have Parliament pass bad and repressive laws against freedom of expression, such as Communications Act 2003, s.127.
Spitting Image was at least as cutting at times as the more recent cartoons and songs of Alison Chabloz, for which she has been serially prosecuted over the past 3 years, though her several months of imprisonment just recently were triggered not by satire but simply by her participation in an Internet "radio" podcast discussion. A sign of the times.
I notice that some replies to the above tweet make similar points:
Look at who is at the head of degraded UK politics today: the incompetent and in fact useless person posing as Prime Minister is part-Jew, part-Levantine, and a Conservative Friends of Israel member, while the equally useless Leader of the Opposition has a Jewish wife, his children are being brought up as if fully-Jewish, and he "has no problem" with the apparently "traditional" toasts to the President of Israel proposed at Jewish dinners (which he frequently attends). Starmer is a member of Labour Friends of Israel, as are all or almost all (I think all) the members of the Labour Shadow Cabinet.
Voters of Britain— is that a real choice, electorally?
Tweets seen today
That tweet refers to this: https://www.dailymail.co.uk/news/article-10056823/Trial-seriously-ill-former-Troubles-soldier-80-months-live-set-begin.html.
Whatever the rights and wrongs of whatever happened on that day in 1974, the fact is that that was 47 years ago. Moreover, the actual terrorists, and armed paramilitary force operatives, of that period have not, since 1998, generally been pursued or prosecuted. Some have even become members of the Northern Ireland Assembly or European Parliament! Yet here we see an ordinary soldier being pilloried. It cannot be right.
If I were to write what I feel should happen, I suppose people would call me a "terrorist"!
I agree. I thought it immediately on first seeing that ad. See also: https://ianrobertmillard.org/2018/12/10/tv-ads-and-soaps-are-the-propaganda-preferred-by-the-system-in-the-uk/.
Before very long (some say 2070, but I think more likely around 2050), the white British population will be in the minority, unless something truly radical is done to stop that happening.
The founts of Evil are working overtime now, particularly through (((you know)))…
Indian "clever boy" Sunak, who only a year ago was being hailed by the stupid msm as a "prime minister in waiting", just like Boris-idiot was for so many years…oh, no, wait…
Incidentally, I wonder whether, if you go to India, Pakistan, China, Israel, or to West African or Caribbean states, their parliaments are full of English people. No, I don't think so either…
Be warned.
My view is slightly different: assess students. Give the top 10% full grants to cover both tuition and living expenses. Give partial grants (maybe tuition only) to the next 20%. Anyone else to be permitted to attend any institution if they raise the funds themselves or take loans which would have to be repaid no matter what pay the lender eventually gets when employed or self-employed.
A large number of poorly-functioning academic institutions should probably be closed down.
A surprisingly literate article for the New York Post; the Post must have changed. This below is more my idea of the Post from when I was living in the NY Metro area some 30 years ago (though that front page is in fact quite recent, from only last month):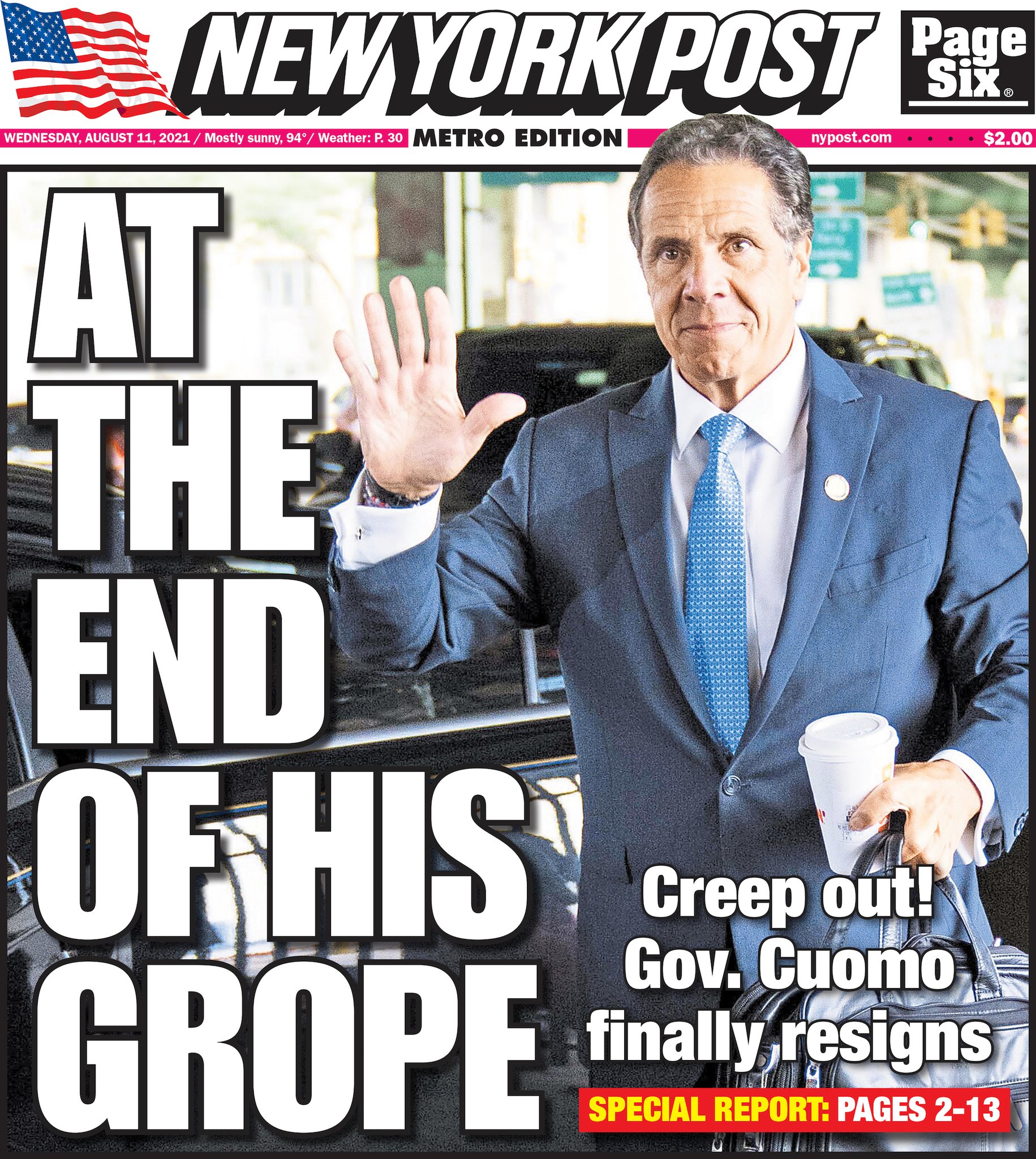 When I myself lived in the NY/NJ area, I usually read another newspaper, the New York Times.
Nadine Dorries is a stupid and corrupt woman, but the BBC does need to be closed down now.
More tweets
A victim of the Jewish lobby, they mean (and should say). He is. It has become ridiculous in this country now. The Jewish/Zionist lobby has embedded itself in politics, the legal system, the msm, the arts, and of course in everything commercial.
Afternoon music
More tweets
People often think that "confronting" System MPs accomplishes something. Not really.
I can remember when System party conferences were huge, both huge affairs in terms of numbers and huge in terms of news and public attention. Now look. Are there even 100 people there, listening to some nonentity?
Still, from the social-national point of view, that is a hopeful sign. The System parties are little more than facades now; devoid of substance. Men of straw that, in the right conditions, can be kicked down.
Professor David Miller
An interview with Professor David Miller, who has been sacked by Bristol University at the behest of the usual pack(s) of Jew-Zionists. I do not agree with all the views of, or political positions taken by, David Miller, but I do believe in freedom of expression of social, political, and historical topics.
Would Professor David Miller, as an avowed "anti-racist", support my rights to free speech? I have no idea. Still, I take the moral high ground…
Miller was sacked after a whole pack of Jew-Zionist organizations conspired together to get him. I was (wrongfully) disbarred in 2016 after packs of Jews collaborated to get me. They have tried to attack me on other occasions too: see https://ianrobertmillard.org/2017/07/13/when-i-was-a-victim-of-a-malicious-zionist-complaint/ and https://ianrobertmillard.org/2017/07/09/the-slide-of-the-english-bar-and-uk-society-continues-and-accelerates/.
Something really has to be done in the UK.
Late tweets
Pilgrims to the money power…
Late music