Whether it be called Christmas or Yuletide, the essence is the same.
No more wars within the European family and, now that Sovietism has perished under its own weight, no more wars with Russia or the Russian people.
Tweets seen
Quite right. In my several interactions with the UK police since I became more active politically online —in the past decade— I have come to realize, rather to my surprise, that the British police (often all-too-easily misled by the Jew-Zionist element) quite often have no idea, or proper idea, of the laws of this country, or of the liberties that still exist under those laws. As for knowledge of history, geopolitics, race and culture generally, forget it!
…and almost all the "civil rights" types, the (often Jew) "human rights" lawyers, the usual suspects of those and other sorts, as well as those working on TV, radio, or in the (again, supposed) "free Press" etc, backed the police state measures! Apart from those (such as me) not, or only peripherally, in the public eye, almost all of the self-proclaimed or supposed defenders of rights, "democracy", decency, "freedom" etc went the same way, and became, almost overnight, sycophants of the police state. Or were they in reality always puppets of the System?
There have been a few well-known public figures or personalities who, in the past nearly 2 years of "Covid" socio-political madness and repression, have stood up for both liberty and the proper rule of law (law, not mere laws, in a "society under law" rather than a society merely "with laws"; even North Korea and Stalin's regime have or had laws…).
Lord Sumption has been one [https://en.wikipedia.org/wiki/Jonathan_Sumption,_Lord_Sumption]; the controversialist journalist and columnist Peter Hitchens another [https://en.wikipedia.org/wiki/Peter_Hitchens; and https://ianrobertmillard.org/2019/05/19/peter-hitchens-and-his-views/].
There have been some others, less erudite but perhaps more able to engage the mass audience; people such as, recently, Maajid Nawaz [
The monks who hammered a wooden stake into the mouth of the philosopher Giordano Bruno (in 1600, following long investigation, incarceration, and trial by the Inquisition), did so apparently believing that they were doing something good (because their cruel "measures" were done in order to prevent Bruno from further blaspheming and so further imperilling his soul). See https://en.wikipedia.org/wiki/Giordano_Bruno; and https://en.wikipedia.org/wiki/Giordano_Bruno#Imprisonment,_trial_and_execution,_1593%E2%80%931600. (Bruno was then hung naked upside down and burned at the stake).
People often do very wicked and/or cruel things either in the belief that they are not wicked, or because the measures taken are believed to be necessary in order to support a greater good, or to protect society, or an institution of society.
The execution of Giordano Bruno was 500+ years ago, but (to give only a few examples of the syndrome), electric shock therapy is still practised widely today; abuse of psychiatry for reasons of socio-political control did not stop with the Soviet Union and the Serbsky Institute [https://en.wikipedia.org/wiki/Serbsky_Center] (Google, eg "Tavistock Institute" and "Tavistock Clinic"); and torture for allegedly "good" reasons has been practised even within the past couple of decades by the USA and other supposedly advanced states, as well as by the obvious examples such as Israel, Saudi Arabia and other Arab and/or Muslim states, North Korea etc.
"Prison Planet" Watson
I do not rate very highly, from the ideological or socio-political point of view, vlogger Paul Joseph Watson (for one thing, he never says anything critical of the Jew-Zionist cabals, or Israel, and never defends those under attack by those elements for dissidence, people such as Alison Chabloz, Jez Turner, Ian Millard…etc), but credit where due…
More tweets seen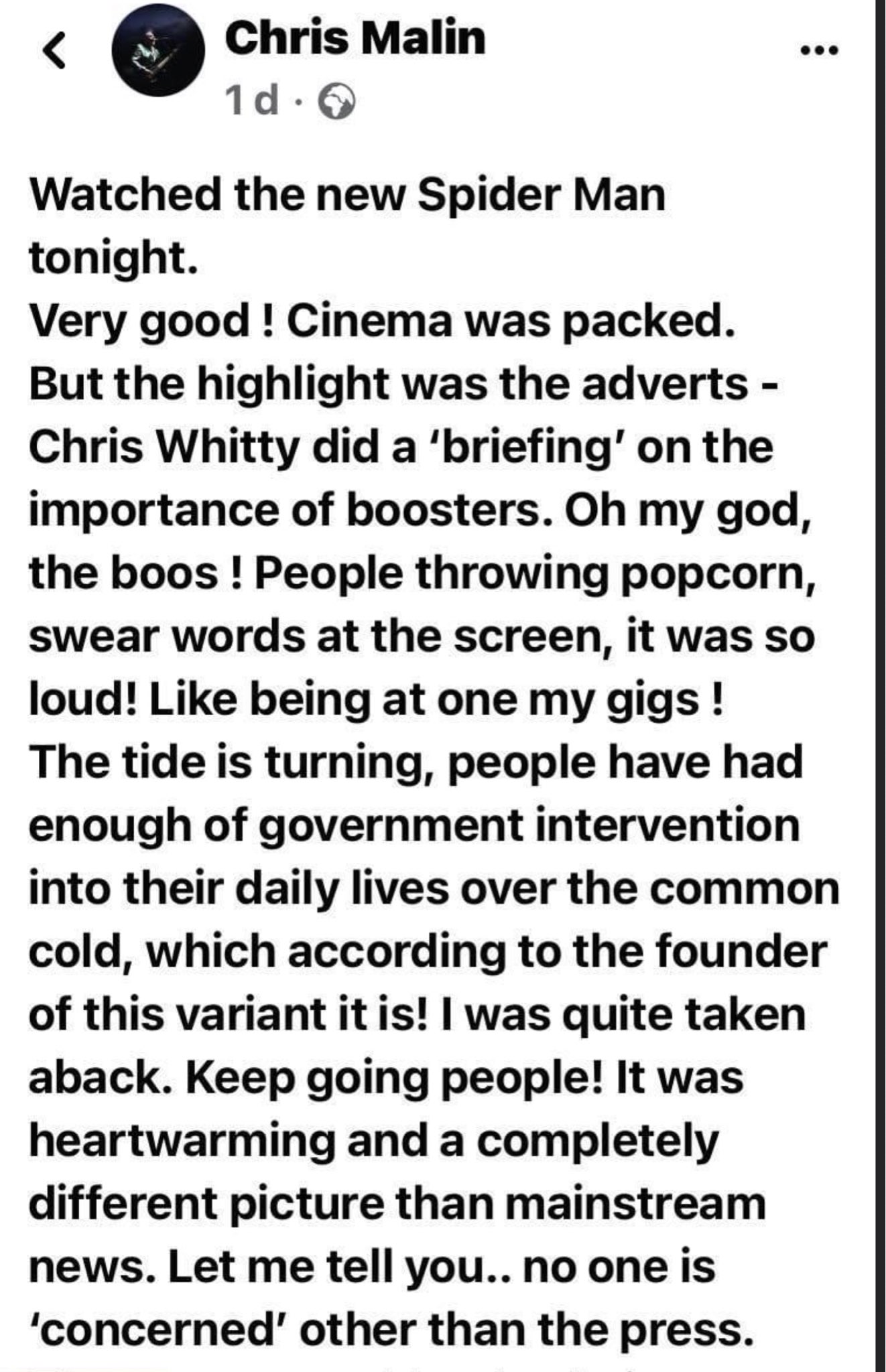 The main reason people are still wearing facemasks in shops etc is because, at heart, British people are very law-abiding, at least usually and…when they think they are being watched…
Ukraine, as a fake "state" in the past few decades, is basically now, in terms of its set-up since 2014 especially, a Jewish-Zionist capture. The most important players in Ukraine, politically and economically, are Jews. The mass of Ukrainians are not of particularly high culture, and are easily fooled, ruled, and exploited, and they certainly have been…
For Britain, as part of NATO, to get into conflict with Russia about Eastern Ukraine, the eastern part of a territory inextricably linked to Russia for over 1,100 years, is absurd, and might lead to terrible consequences in the UK, should actual (strategic/continental) war result from all of this.
I would say "get Boris out!", but most of those tweeting to that effect want Jewish-lobby puppet and false alternative Keir Starmer in Downing Street, together with Yvette Cooper, Rachel Reeves, and the rest. Nein danke!
There is no true democracy, or anything approaching it, in the UK.
(then the first ICBM landed…).
Music
From the golden days of Hollywood…
They may not have had the technical resources of today but, at their best, they could really make films back then.
I think that I may have blogged en passant in the past about how I saw Bette Davis a few years before her death, when she was on the (I think) South Bank Show with Andrei Tarkovsky and maybe someone else as well; filmed at the South Bank Centre in London. That was about 4 years before her death. Sometime in the mid-1980s. In fact, despite her age, she outlived Tarkovsky, who died only a year or so later (1986), aged only 54. Tarkovsky had been only about 5 or 6 years old in 1938 when Jezebel was released.
The public were kept back (mostly not allowed into the building at all). Even inside, there was tight control. I was there just to meet someone else but I was introduced by a third party to the (British) chief of Bette Davis's security (there was a whole expert team guarding her) and he said that I could stand there next to him as she came through with her "lady in waiting" and a couple of other people. An almost fossilized —and rather imperial— figure, aware of her status, rather like the last Queen of Naples.
It was amazing to see how various unwanted people, mainly autograph-hunters, kept trying to get to her, only to be expertly and diplomatically (though firmly) blocked by the guard team. One fellow even swung down (literally) from an external concrete stairway as a small side door was opened! He too was stopped, autograph book and pen in hand, and still tried to persuade the dinner-jacketed guard to let him through! All the while, the guard chief and I stood about 12 feet away, and Bette Davis + small entourage closer yet. Interesting to see. The chief of security remarked to me, as she passed by, something like "there goes a living legend". A bit of a cliche, of course, but true.
More music
Sick Britain, sick Europe
https://www.dailymail.co.uk/news/article-10342215/Sorry-Santa-youre-white-straight-male-poll-finds.html
I should say that Europe, including the UK, would be better if it had only a tenth of its present population, if that population consisted of ethnic Europeans with the right attitudes— traditional, yet willing to march into the future.
More "Conservative" Party betrayal…
https://www.dailymail.co.uk/news/article-10343197/Government-relaxes-immigration-rules-care-worker-jobs-bid-battle-staffing-crisis.html.
Late tweets
Late music
Let us hope that St. Paul's Cathedral does not soon look as did the Reichstag in Berlin in 1945. Another war in Europe must be averted.