Britain's new and proliferating toytown police state
"An actor was stopped in the street by a police officer because she was wearing a strongly worded t-shirt."
Leaving aside the absurd contemporary affectation by which all actresses are supposed to be referred to as "actors" (and leaving aside the woman's obviously ridiculous and anti-white views), this is yet another example of the British police acting as a poundland KGB.
https://www.mirror.co.uk/news/politics/woman-stopped-police-officer-wearing-22145575
Tweets seen
So go, if you do not want to stay part of the UK! I am not stopping you. Just remember that, from now on (after Independence), Scotland pays for everything it wants or needs without English help. State spending per head is presently higher in Scotland than it is in England.
I hope that all those Scots pro-Independence voters realize that they will be far poorer after such "Independence". They will, of course, only be "independent" from the UK, not from the international banking set-up, the transnational companies, the UN, NATO and, perhaps most directly, the EU.
Still, that poll gives me the opportunity to repost the "SNP dim tweet of the day" (which I do not, in fact, post every day). Today, two for the price of one:
Oh, it may have something to do with shared —if not always peaceful— history, cultural links, that sort of thing.
The other view:
"Labour" Party
The social security or "welfare" system is supposed to provide basic subsistence for those without sufficient income. It is not supposed to be a State-run insurance scheme (even though parts of it started like that).
The main problem with public acceptance is that people see migrant-invaders straight off the boat (often a rubber boat landed on a Kent pebble beach) getting more help than the British people do, despite the latter having paid in all their lives.
Not everyone can pay in, but the monies going to invaders who should not even be here are a, maybe the, major problem.
Basic Income must come, but should be available only to British people (and I do mean real British people).
Looking at the latest Labour nonsense (see above), one can see that Labour is going back to a kind of Blairism without Blair, or Gordon Brown-ism without Brown. You have Keir Starmer, with Jewish wife (a lawyer) and whose children are being brought up as Jewish. You have these rather tired or outdated anti-"welfare" statements being made (this is 2020, not 2010). Above all, you have Boris-idiot, not much respected by the public, but sitting there, and sitting on his 80-seat majority which nothing is going to dislodge for at least 2 years.
I had not previously heard of that MP, Jonathan Reynolds.
https://en.wikipedia.org/wiki/Jonathan_Reynolds
One or two good points noted, such as support for Basic Income and proportional representation. A few bad marks too, such as the fact that he is a vice-Chair of Labour Friends of Israel. That is very bad.
Reynolds is also one of the many "never had a real job" MPs, really, though he did some (unspecified and probably very minor) work for the local council as well as 4 years' work for his mentor, the Blairite MP and now BBC bigwig, James Purnell https://en.wikipedia.org/wiki/James_Purnell , a horrible little bastard and one-time Chair of Labour Friends of Israel (also a noted expenses cheat).
Reynolds became a solicitor before being elected as MP, but has never practised.
Tweets seen
The Last Night of the Proms is of course anachronistic, in that only about three-quarters or so of the inhabitants of the UK are even white/European now! (officially about 85%, but is that a statistic or a mere "damn lie"?).
There are two ways, beyond face value, of looking at the Last Night of the Proms: either it is a reactionary insult to "BAME people" and should be banned, or it is a way of pretending to the remaining British population that Britain is a real country with real patriotic people, when it in fact no longer is…
As Hitchens perhaps implies here, there is only incidentally law enforcement now in Britain. What has taken its place is a kind of politically correct, politically approved enforcement of multikulti society norms, using the law as a ploy, by a police "service" which is on the one hand brainwashed and on the other hand a poundland KGB.
No comment required…
and what about this?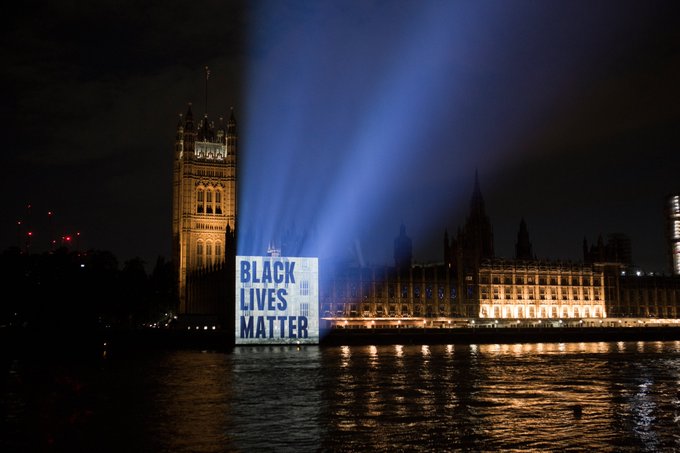 There must eventually come a parting of the ways. The bulk of the world's population, even the majority of the white European-origined population, cannot travel into the future in their present form(s).