Saw a good description of the form of government now pretending to rule the UK: the "wallygarchy".
The Boris-idiot government now wants people to wear masks in shops and elsewhere, despite the fact that these masks are really only useful when people are working in extremely close proximity, as in dental clinics. Even there, only one of the two people (the dentist) can wear one.
At the same time, this idiotic government wants people to go back to work, and also to spend freely in shops, restaurants etc.
https://www.dailymail.co.uk/news/article-8511629/Boris-desks-offices-killing-town-centres-warns-PM.html
Who on Earth would want to dine out, when the diners may be asked to wear masks?! This really has gone into farce now. Not even Little Britain territory, but that of Monty Python!
Shops? I myself do not much like shops anyway, but if "required" (forced) to wear a mask, I shall avoid them as much as I can. I doubt that I am alone. I suppose that the shoplifters will enjoy the extra protection, though (protection from identification, not from the dreaded virus).
This situation will accelerate the online shopping trend. I can see not just a few shops closing down, but most shops shutting up for good.
I feel rage against this ridiculous government of fools, who overblew the Coronavirus situation, scared the population out of its skin, destroyed much of the economy and plainly has little idea of how to get out of the hole, but is doubling down on the fear factor, insisting on masks etc.
Yes, Scotland is worse, but then it would be, under Sturgeon and her clan. As I predicted would happen, she is using the Coronavirus situation to pretend that Scotland is sort-of-independent already. Scottish borders must be protected! Not from mass immigration, though…
What strikes me about this particular government of idiots is how mixed are their messages: go back to work in offices and wherever, so that the cafes and pubs and shops can survive, but wear a mask and stay 3-6 feet away from everyone! No-one not desperate for some item will line up and wear a mask just to shop, and online shopping must be boosted even more by all this.
All because Boris-idiot and his government "locked-down" British society. Well, you can't get toothpaste back in a tube, and the UK economy is now looking at a situation that is very bleak. "Lockdown", Brexit (fake or otherwise), low pay, low State benefits. An economy dependent on consumerism and service industries.
Ghislaine "Maxwell"
"A reformed jewel thief has reportedly claimed that Jeffrey Epstein and Ghislaine Maxwell filmed powerful people having sex with underage girls. William Steel, an ex criminal turned writer, says he was shown footage of two high-profile US politicians having sex with minors."[Daily Mirror]
https://www.mirror.co.uk/news/uk-news/ghislaine-maxwell-showed-video-powerful-22338574
More Jew-Zionist corruption of world society.
Coronavirus
I am not one of those who thinks that "the virus" does not exist. It exists. How it started to spread we do not know, whether accidentally, by Chinese negligence or design, or whatever. Once you get beyond there, however, things become very strange. It is "as if" this situation has been used by powerful forces to impose control on some societies.
We know that, so far, in the UK, only about 1,500 people have died entirely as a result of Coronavirus. Another 45,000 seem to have died with it, meaning that they had other very serious health problems and were "pushed over the edge" by getting the virus. Most were very elderly. Even then, the figure for deaths is somewhere around one death for every 1,600 or 1,700 people in the population. Most people either do not get the virus, or show no or very minor symptoms.
Anecdotal evidence is always limited in its applicability, of course, but I personally have not knowingly encountered anyone who has, or has had, this virus. Indeed, I know no-one who knows anyone who has, or has had, the virus.
I happened to have a word with my doctor recently, and in the course of a short conversation, I asked whether he and his colleagues had been busy with virus cases. He said that he and his colleagues had been busy with the usual range of cases but that the whole practice (about a dozen GPs) had seen only one patient with the virus, if I understood him correctly. He also noted that the whole area had had few cases.
Naturally, it is hardly surprising that one might never (knowingly) encounter anyone with this virus, in a situation where the vast majority of people either never get the virus or do get it but show no, or few, symptoms.
Now we look at the official response. The whole society, pretty much, closed down. People imprisoned in their homes (almost…yes, we were "allowed" to go and buy bread…). We all saw how the toytown police went mad. We saw how new pop-up hospitals were created, never used, then dismantled. Parks were prepared to become mass graves. Never used. Never happened.
Idiot scientists like that Ferguson fellow were saying that as many as 800,000 might die in the UK from Coronavirus. Not 45,000. Not 1,500. Also, that we must not meet anyone outside our own household (but Ferguson himself had his "ho" visit him, with her husband's permission at that).
Question: who is the bigger "cuck", that husband of the blonde "ho", or the British people who accepted these absurd controls and restrictions without even thinking about saying "no"? The same British people (some of them, anyway) who obeyed the call to stand outside their houses, stupidly clapping, every week?
Now we are told that, despite the virus obviously having run its course, we must all wear facemasks when shopping, visiting pubs and restaurants! Screw that. I may be forced to buy food like that, but I cannot be forced to shop like that; neither can I be forced to visit pubs and restaurants in such joyless fashion. I would rather watch the High Street of Britain shut down. At least that might trigger social national rebellion.
State of the System parties
Pretty much as I thought. Conservatives somewhat ahead of Labour, not much. They are the Government party after all, and are there until, maybe, 2024 sometime. As for Labour— underwhelming. Its "new" mixture of Jewish lobby neo-Blairism, "Black Lives Matter" nonsense and "sensible" (they hope to look) support for much done by the Boris-idiot government does not attract many voters.
Parachute Regiment
Hard to believe that this government, or apparently Dominic Cummings, may decide to scrap much of the Parachute Regiment, one of the most effective regiments of the British Army. Why? To save money and to be able to set up "cyber-warfare" units!
So invisible is the current Secretary of State for Defence, Ben Wallace, that his name escaped me and I actually had to look it up! Still, at least Wallace has had real military experience (seven years as a Scots Guards officer), which contrasts with the background of his predecessor: see https://ianrmillard.wordpress.com/2019/05/02/deadhead-mps-an-occasional-series-the-gavin-williamson-story/
Tweets seen
I can only agree with the contention that our society is moving gradually towards a "Mark of the Beast" dystopia; I say that despite the fact that, according to one system of numerology, my own name (Ian Robert Millard) adds up to 666!
Interesting, nicht wahr, the way in which people, in the UK, have been herded like sheep… Not much dictatorial "you WILL!" (or "you WILL NOT!"), but the engendering of a climate of fear, not of the Government or the police, but of something yet more sinister because unseen, supposedly deadly, possibly striking you from contact with your family, friends, or people encountered in the course of mundane life. Orders are then given "for public safety". Wear facemasks, keep x-feet away from anyone etc.
What is really behind all this?
I do not think that you have to be much of a "conspiracy theorist" to see that this whole "Black Lives Matter" nonsense is being at some level co-ordinated. BBC, Sky, TV ads, all pushing the blacks in everything, and at the same time trying to normalize mixed relationships and marriages (and, above all, offspring). This is the "Great Replacement", this is the Coudenhove-Kalergi Plan, and this is, down the line, "White Genocide".
12 July 2020
The video clip below is from 2016 or 2017. It shows a "demonstration" (attack) by "antifa" untermenschen on an art gallery in East London which had an exhibition of work of which the untermenschen disapproved.
One brave individual (and, presumably, individualist) defends the right of free expression.
Another thing that is significant is that the individual there is subject to "deplatforming" by "antifa" and (before it existed under that name) "Black Lives Matter" urban rats not because the individual is "inciting" anything but simply because he silently expresses dissent by saying that freedom of expression should be protected.
Note the result. At first, vocal aggression against him, but finally violence from the black/brown/white traitor mob.
By the way, note how the toytown police allow the mob to bully and assault the lone dissenter…
Two years on, that same lone dissenter wrote a blog memoir about those events. It is worth reading and re-posting: https://medium.com/@dctvbot/i-regret-nothing-c05401636032
You see the same thing online. First verbal attacks, usually by Jews but sometimes by white or black doormats of the Jews. Then there is a gang attempt at "deplatforming", by getting the individual removed from, eg, Twitter, as has happened to so many, including Alison Chabloz; me too (to coin a phrase).
Even going to another platform such as GAB or wherever is no answer. The Jew-Zionists follow, seeking complete online annihilation of the non-doormats. Old Jewish women and/or the "CAA" and "CST" are there to make faked-up complaints to Twitter etc, and even to the police (as happened to me a couple of times: https://ianrmillard.wordpress.com/2017/07/13/when-i-was-a-victim-of-a-malicious-zionist-complaint/)
There is no easy answer to Zionist or Zionist-inspired intimidation, except to fight for freedom.
Not only was I too blocked by Owen Jones when I had a Twitter account, but he told John Woodcock (the then MP, sex pest, depressive mental case, and doormat for Israel and the Jewish lobby), outright on Twitter, to block me (Woodcock complied at once!)…
Here is my take on Owen Jones: https://ianrmillard.wordpress.com/2019/01/04/a-brief-word-about-owen-jones/
He is part-Jew.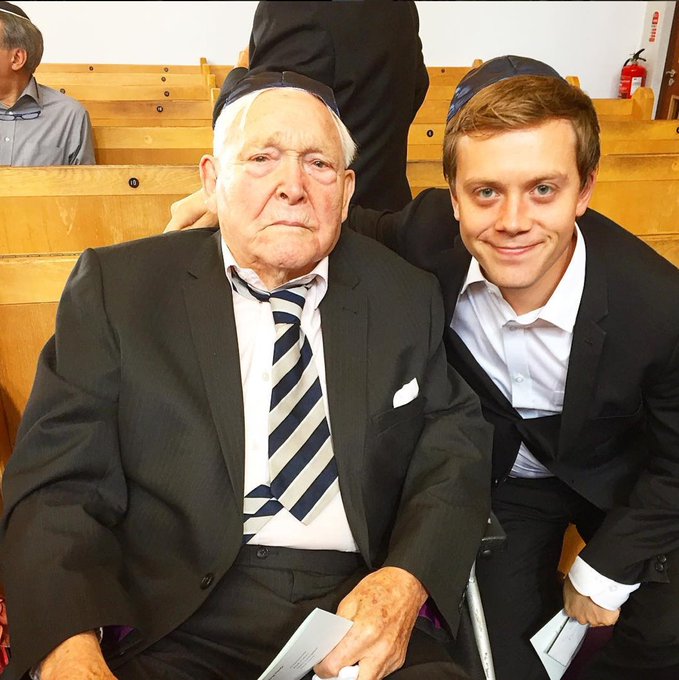 Interesting! A woman called Clare Hazell-Iveagh, apparently from Suffolk, here [above] photographed with the Jew Zionist criminal Epstein (now gone up the chimney) and with Ghislaine "Maxwell" (still alive but under detention). Intriguing combination: seen with Jew criminals trafficking minors for sex, allegedly owned a model agency, and is or was head of West Suffolk NSPCC (again allegedly; I do not see her on their present main/national website: https://www.nspcc.org.uk/about-us/organisation-structure/executive-board-trustees-pay/).
I had never heard of that woman, though there is talk, discussion or "scuttlebutt" about her on the Internet: https://www.facebook.com/105344657603401/posts/today-im-going-to-talk-about-clare-hazell-aka-lady-iveagh-aka-clare-guinness-mat/173402194130980/ and in the Press: https://www.dailymail.co.uk/news/article-8487581/Epstein-investigators-want-talk-Guinness-family-aristocrat.html
Incidentally, the Daily Mail refers to the woman, formerly plain Clare Hazell, as a "British aristocrat", though she may be American or anyway a former resident in the USA, having owned a model agency in Ohio, it seems. As for "aristocrat", that is bending the facts whichever way you look at it. Even leaving aside the lady herself, the Earldom of Iveagh was only created for the head of the Guinness brewing family in 1919. The present Earl of Iveagh is the 4th. Like most of the present supposed "aristocracy" of England, a 20th Century creation or invention.
Below, a tweet about Jew terrorism in the UK:
I saw this unintentionally amusing tweet:
In fact, I might agree with the main point, but the fact that ridiculous creatures such as Lammy are now barristers takes away from the credibility of the Bar and the English system of law in general.
https://twitter.com/AlbionIsForever/status/1282356289302138885?s=20
From the same tweeter:
He's right.
Another tweet:
He's right, too. What an incredible piece of police state cruelty. A boy of 12 (!) "taken to custody" for allegedly posting a few silly things about a black footballer online. Also, West Midlands Police seem unaware that there is no crime in this country called "racism". Plod off.
Further to the above, Jez Turner of the London Forum was actually imprisoned in 2018 for the "crime" of stating, in a speech in Whitehall, that Jews should be driven out of England as they were in the past. Typical double standard.
I had never heard of Nish Kumar until today. Some non-European migrant-invader or offspring of, who apparently told a funny (I doubt it) joke to the effect that the white audience should go and kill their own parents (for being white). Oh, that's fine…the insulted are "only" British white people, who created most of what is valuable in this world in the past two thousand years, together with other Europeans.
Writing as a (former, thanks to the Jew pack that instigated my political disbarment in 2016) barrister, I have never heard of anything called the "Comedian Defence", as raised by so many pro-multikulti tweeters; as in "though what I said directly incites violence, I AM A COMEDIAN, and so I can use words inciting violence, including murder, without penalty."
The "Comedian Defence", sometimes also referred to as "the Jo Brand Defence": see https://ianrmillard.wordpress.com/2019/06/16/__trashed/
No, I never did hear of such a defence…
Other tweets seen
Good grief! Saw the tweet below…
My "fantasy politics" first reaction? Drop a tiny atom bomb on the lot of them… This was a nation, with rough edges to be sure, but now is just a concreted mess full of urban rats, and most of the whites no better than the blacks. Other tweets say that this was in Crawley (West Sussex)).
Crawley has obviously deteriorated. When I returned from a misadventure in Rhodesia, in 1977, I eventually got various short-term jobs. One was in Crawley, working 12-hour shifts in a huge bakery, or better put, bread factory. I think that it was called Mother's Pride. I worked overnight, wearing huge padded mittens that went up to the shoulder, stacking red-hot baking trays that had just come from the huge automated oven, the mouth of which was like the mouth of Hell in a Doré print, and about the width of a domestic garage.
The whole industrialized process was automated, and the plant so hot that one felt dried out even in a subzero winter with massive hangar doors open.
Well, Crawley itself was not so bad, despite being a concrete 1950s or 1960s new town . I recall buying, for a lady I liked in Berkshire, a small wooden crate of Lindt liqueur chocolates there, before I caught my train back to Reigate from Crawley Station.
Crawley, like most of Britain, has evidently deteriorated, looking at that clip of cultureless ugly harridans and their mixed-race offspring.
Hagia Sophia
The announcement that the Hagia Sophia in Istanbul https://en.wikipedia.org/wiki/Hagia_Sophia is going to be converted into a functioning mosque again is deeply symbolic.
The great achievement of Kemal Ataturk was to take Turkey out of the maelstrom of a world in conflict and chaos. A secular state, with freedom of religion; new cities; neutrality (in particular, neutrality in the Second World War); social advancement; public education. And so on.
Now, Erdogan is ranging himself more clearly on the side of, not only the Arab and Muslim states, but on the side of the Islamist crazies.
I liked Turkey on the whole during my several visits, in one of which I drove there from England and lived in Fethiye, on the Turquoise Coast, for several months (in 2001). In most respects, it is more impressive than Greece.
Now, the great legacy of Ataturk is being undone. A pity.
Midnight music