Tweets seen
Exactly. Paid "furlough", at least if it continues for more than a few weeks (which weeks expired 6 months ago), is a crazy policy.
No one with any real idea thinks that Government money is a fixed amount of coins in a wooden chest; that is "Mrs Thatcher" economics, "housewife's shopping basket" economics.
Having said that, continual issuance of fiat money eventually cannot be sustained. In extreme cases it leads to collapse of the currency as people cease to accept that such money has value. Such money ceases to be money at all except nominally, and just becomes worthless paper. Examples well-known include Zimbabwe under Mugabe, the 1923 German hyperinflation (1921-1923, but the slide became unstoppable in 1923), various Latin American examples too.
I myself saw, on several visits, what happened in Poland in the late 1980s as the zloty slid in value and then just collapsed vis a vis hard currencies. When I was first there, in summer 1988, the zloty already had an official rate which was many times the value of the true rate (as against the US Dollar, the only currency universally acceptable in 1980s Poland). The taxi drivers all had stickers saying "x4", meaning that you paid 4 times what the meter showed. By the time that summer 1988 had given way to the snows of winter, the stickers read "x40", and by early Autumn of 1989, "x200".
I recall taking a taxi ride around part of Warsaw in late 1989. The taxi driver could not find the address, because the apartment building sought was in a small street which was not marked on any streetmaps. Eventually, he found it. The amount on the meter was large and then had to be multiplied by 200! Fortunately, I had more than enough (in British money it was worth only a few pounds). As a tip, I gave the driver a single American dollar. His face! I might as well have given him a gold bar with "Reichsbank" stamped into it! His thanks were effusive…he could not stop smiling.
At that time, the ordinary shops were almost empty of goods. Only the hard-currency "Pewex" shops had goods, mostly imported: alcohol, scents, some foodstuffs. Their customers were either black market operators or those with access to foreign currency via relatives in the USA or elsewhere. Everyone wanted dollars, and Poland had a class system of three tiers: the ruling elite, those with dollars, and the rest.
I bought little with the stack of zloty high-denomination notes in my possession. A bottle of Krupnik (a Polish drink, not bad with black coffee on the side: https://en.wikipedia.org/wiki/Krupnik), and also some vinyl records, mostly of Soviet manufacture. Cesar Franck, Taneyev, Lyapunov, Tchaikovsky, Russian folk music. I still have a couple somewhere. I think that they cost, in English money, about 20p each, if that.
By that time, late 1989, the socialist system had just more or less collapsed. The —very— new government was a Solidarity one.
https://en.wikipedia.org/wiki/Polish_z%C5%82oty#Financial_crisis_of_1980s
Collapse of a currency means, more often than not, collapse of the political system too, eventually. Both government and currency depend on confidence.
Looking at the above exchange, both are right and both are wrong. What matters is the extent of money-creation in any given period. If Hitchens is too much of the "Thatcher's shopping basket", then his interlocutor is too blase by far. Yes, the UK has been mightily indebted in the past, and to some extent that is a fiction, just as money (whether coins, notes or displays on computer screens) is a fiction or accepted reality. There is some effect or price to pay though, eventually, though it can be minimized by stretching things out for years or centuries.
People often talk about how Britain was in a poor state in terms of public finance after WW2 and by reason of that unnecessary war, yet established the NHS etc.
True, the UK established the NHS and kept an Empire/Commonwealth going, but as Correlli Barnet pointed out, Britain had resources enough to do one or possibly two things (global power status and a Welfare State), but tried to do both and also to modernize its industry. It could not do all three, despite the 1960s/1970s development of North Sea Oil.
"WW2" rationing did not end, along with the War, in 1945; it carried on, at first stricter but then lessening, until 1954, and even slightly longer in some respects! Rishi Sunak has more to play with, but not an unlimited amount.
https://en.wikipedia.org/wiki/Rationing_in_the_United_Kingdom#Second_World_War_1939%E2%80%931945; https://en.wikipedia.org/wiki/Rationing_in_the_United_Kingdom#Post-Second_World_War_1945-1954
The Sussex toytown police as poundland KGB.
"We are all Spartacus!"…
Ha ha! Brilliant!
Typical 2020 Plod. "Unacceptable", "racial" etc. Brainwashed by Common Purpose and/or other "diversity" "training". Unable to think for themselves.
Yes, because the gym owner is defying the "advice" or "rules" laid down by government decree and posing as valid law. The police are now a State militia and politically-correct poundland KGB.
Look at and listen to that little police drone! This is akin to what the Roundhead soldiery did in the days of Cromwell.
(the victim should stop wittering about how she is "under Common Law", though. That is just silly.)
Only a matter of time?…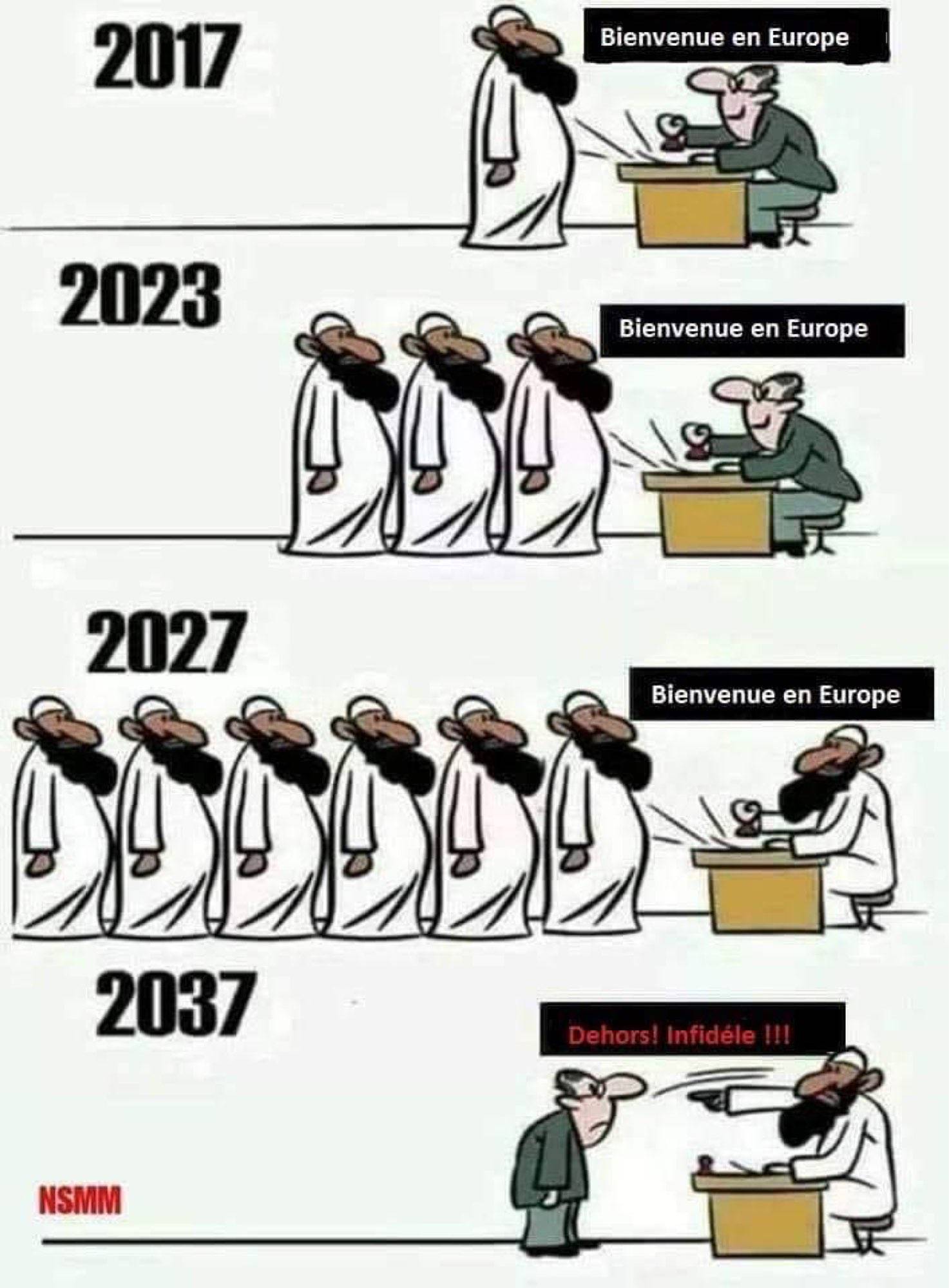 Stray thoughts
I thought that the "young" (eg aged 18-24) were supine, but looking around in the local town and local supermarket a mile or so away from my humble home, I see that many of the worst kow-tow-ers are members of the older generation (70+ or 80+), wearing their facemasks and muzzles even in the open air, as if to say, "look Mr. Government, look Mr. Policeman, I am compliant!"
If they are so worried and think (wrongly) that a cloth face-muzzle will protect them, then why take the (non-existent) risk? Why not stay indoors where I cannot see your pathetic mugs?
Tweets seen
Laura Towler is quite right. In fact my own (maternal-side) grandfather fought in WW2 (really fought: he was at Dunkirk and later in Burma). I doubt that he would think much of the Britain of today (he died in 1970, when the decadence and evil of multikulti Britain was but in its early stages).
Many UK and US troops were shocked at the destruction wrought by RAF and USAAF bombing in Germany, as was my father in law (himself a WW2 officer of Bomber Command, and who had to bomb Germany on many occasions).
As for Stuchbery, I have blogged about him before…https://ianrmillard.wordpress.com/2019/10/23/a-few-words-about-mike-stuchbery/.
No point in interacting with that sort of individual.
As if a few hundred or thousand Indo-Paks (in a UK population of 40M-50M then), would "get Britain moving"! Also, the mill towns in the North already had skilled workers…you know, English workers…
In the 1920s and early 1930s, the NSDAP always said that a Communist was a potential National Socialist, but today, in 2020 Britain, we of social nationalism would not want the "antifa" and similar idiots anyway, because they are idiotic, badly-informed and generally useless.
The Guardian
Apparently, the Guardian newspaper is on the brink of insolvency and is cutting more staff. In a way, I shall be sorry to see it go, when it goes, if only because at least it has sub-editors, or others who can spell and/or have some basic education (compare the wannabee "journalists" used by the Daily Mail and other online news outlets).
On the other hand, it has supported mass immigration and the Jewish lobby as far back as I can recall, so goodbyee, don't cryee…
What's good for the goose
I noticed a few pro-"antifa" drones whining on Twitter because an account was briefly disciplined by Twitter staff for using the word "redneck". Well, "redneck" was preceded by other terms long ago, "nigger" and others among them. "What goes around comes around", as the Americans say.
More widely, these "useful idiots" of the Jewish-Zionist lobby or ZOG/NWO cabal(s) cannot see that, once they have served their purpose, they will go the same way as those they have hounded or weaselled off Twitter and other platforms.
More tweets
9 November 1923
https://en.wikipedia.org/wiki/Beer_Hall_Putsch
Meine Ehre heisst Treue
Final thought for today
A US President has an unfettered jurisdiction and power to apply the prerogative of mercy, that is to pardon anyone. Trump could, at any time up to his last minute in office, pardon anyone. If he wanted to, he could pardon all the social nationalists etc who have been serving hard time in Federal prison, many of them for years.
Just "a thought out of season"…
Late music