"The virus"
An exclusive by the Sun:
"Shocking pics show Nightingale Hospitals lying empty..."
"Our photos show the largest of the Nightingales without staff, equipment and the 4,000 beds it has room for at the ExCeL centre."
"The new strain is rampant in the capital but the coronavirus facility in East London is deserted."
"The removal of the hospital is so complete that you wouldn't know it had ever existed."
"Hundreds of millions of pounds spent on the Nightingale hospitals has been wasted as they've been dismantled."
"The Nightingale at Birmingham's NEC is empty, too. It and Sunderland's are also on standby."
"The Sun's Dr Carol Cooper said a shortage of staff meant the Nightingales had no chance of ever hitting capacity."
"NHS England said while three were on standby, Manchester was open for "non-Covid care", Exeter and Harrogate as "specialist diagnostics ­centres", and Bristol for "local NHS services"." [The Sun]
In other words, there is no "virus" "crisis". Yes, huge numbers of people in the UK are infected, but for the vast majority that means nothing, because they either have no symptoms or mild symptoms.
White people under 70 years of age are under little threat.
The real agenda, behind the public health aspects, is becoming pretty obvious to at least the thinking minority.
Tweets seen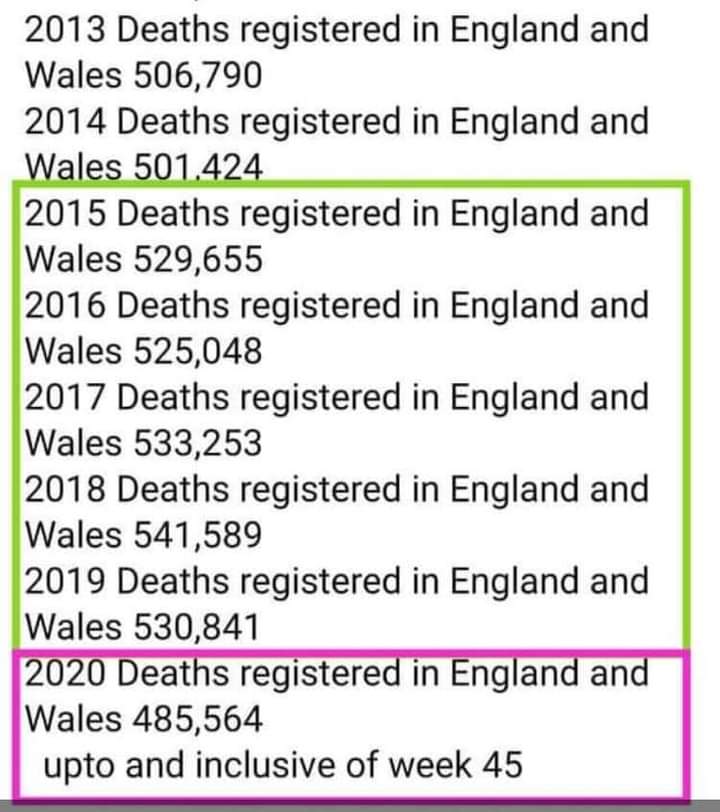 Why? Because there is, effectively, no Opposition, just a shadow official Opposition under Jewish-lobby puppet Keir Starmer (who has just nominated a Jewess from the "Board of Deputies of British Jews" as a Life Peer). However, the real, or underlying, reason that the UK now has an incompetent dystopian "elected" dictatorship is because the British people are asleep.
Well, I see her point, but the amounts she mentions, totalled and then divided among 300+ million Americans, come to only about USD $6 each! Not very much.
…and look at the lack of self-awareness in that tweeter, "James Houghton"! Favours dictatorial "lockdowns" etc, yet has a Twitter profile "Freedom Fighter, Libertarian, Deep Thinker, Aspergers Spectrum"… What can one say?
New Zealand is an object study in how a people unwilling to apply their minds to socio-political issues, and who think that the important things are whether or not their sports teams can win rugby or cricket (or whatever) games on the other side of the world, and virtue-signalling, imprison themselves by not bothering their heads with "politics".
As a result, a near-lunatic is voted into office and continues to pursue a globalist multikulti agenda which will eventually create a dystopian hellhole out of what was a quite positive society with an optimistic future.
Slava!
Afternoon music
More tweets
There are evil traitors embedded in such organizations.
Yet Alison Chabloz so far remains on trial (set down for 30 and 31 March 2021) merely for mild remarks made when a guest on an Internet "radio" podcast panel discussion…
The problem that the "Free Speech Union" has is that it is just unwilling to identify the main enemy of free speech in the UK as the Jew-Zionist element and, being unwilling to speak the truth as to that, the FSU is weakened, very much.
The FSU's Nelsonian eye turned toward Alison Chabloz and others (including me) makes its "defend free speech" stance not terribly credible.
Late tweets
Yes, I am now recently 64, and can just remember both the last few steam trains of the early 1960s and the fuss around the Beeching cuts (though the only trains I ever travelled on in those days were the expresses between Reading and London (only used by me about twice per year, eg at Christmas to visit Hamley's etc with my mother), so I never saw the branch lines, as far as I can recall.
No-one under my age, from their own recollection, knows about the rail network Britain once had, which started to be cut back between the two world wars, was cut back further in the 1950s, and then all but finished off by the 1960s Beeching "reforms". https://en.wikipedia.org/wiki/Beeching_cuts.
After the First World War, Britain had over 23,000 miles of track; by 1960, there still existed about 18,000 miles. In 2020, there remain about 10,000 miles of track.
The above is not a full picture, because many branch lines had a relatively few miles of track.
What has amazed me is that Government and its civil service must have known that (not necessarily because of "the virus"; maybe because of Brexit problems etc) there might well be a log-jam of trucks in Kent, yet it seems that even at Manston airfield, no contingency plans were made for water, emergency food, sanitation…What a bunch of total clowns!
Late music