"The virus"
BBC Radio 4 Today Programme: interviewee Nadhim Zahawi [https://en.wikipedia.org/wiki/Nadhim_Zahawi; https://en.wikipedia.org/wiki/Nadhim_Zahawi#Expenses] said that the Government is expecting 85% of the England-resident population to agree to be vaccinated in the next few months. Asked about whether it might become compulsory to be vaccinated, Zahawi (born in Baghdad to Kurdish parents, only came to the UK aged 9) said "we are not that kind of country".
It seems that the odd-looking showoff who owns Pimlico Plumbers [https://en.wikipedia.org/wiki/Pimlico_Plumbers; https://en.wikipedia.org/wiki/Charlie_Mullins] has said that he will not employ anyone who cannot prove vaccination.
To me, the telling point is that the subject of compulsion has been raised at all. I cannot recall any previous time when it has been. What is the real agenda, bearing in mind that well over 99% of people who are infected with "Coronavirus"/"Covid-19" actually recover, most without serious ongoing problems (as far as can be seen so far)?
Another piece of news today was that there are some indications that some variants of "the virus" have mutated to the point where the vaccine(s) become ineffective. There would then have to be, presumably, further or other vaccine(s).
One asks again, what is really behind all this? The "Great Reset"? If so, how does it all play out?
Tweets seen
Laura Kuenssberg has become steadily worse over several years; completely partisan. She is, basically, a government mouthpiece. A few years ago, I was sent information about her: part-Jew. I was unaware. I knew that she is part-German (echt German, not Jew), but it turned out that (like many UK-based journalists) she is also part-Jew.
As I have previously blogged, the whole idea of topping-up poor pay by means of State benefits is an error, completely wrongheaded. What it means is that employers can pay poverty wages, wages insufficient to live upon, and the employees paid those inadequate monies have to apply for Universal Credit merely to survive on a quite basic level.
Moreover, it means that the employers, and their profits, are being subsidised by the State, meaning by all citizens, including even those receiving State benefits! This is so because even those not paying income tax still pay other taxes: those working full-time (and many working part-time) are paying National Insurance [https://www.gov.uk/national-insurance], which is a tax by any other name; all are also paying VAT on most purchases: https://en.wikipedia.org/wiki/Value-added_tax_in_the_United_Kingdom.
Incidentally, the standard rate at which VAT is levied has increased steadily since introduction: https://en.wikipedia.org/wiki/Value-added_tax_in_the_United_Kingdom#Historical_rates.
What that all means is, inter alia, that those receiving Universal Credit are actually partly paying for that themselves, because most are paying not only VAT but also National Insurance.
The answer is twofold: firstly, the State should pay a measure of Basic Income to all persons whose income falls below a certain level. How much? Hard to say off the cuff, but about £100 per week seems right, as a minimum.
Secondly, there must be a higher minimum wage set. How high? Again, hard to say exactly, but £10 a hour seems about right.
Enforcement of the minimum wage also needs to be stepped up.
The devil is very much in the detail in such matters, of course. Housing Benefit is another can of worms. It may be that Housing Benefit should be eliminated, and the slack taken up by a much higher Basic Income. Expensive? Yes, but so is the whole "welfare" sector, with its "assessments", snooping, intricate administration etc; of that, not the least pertains to Housing Benefit.
More tweets seen
and now Ukraine is basically a Jew-ruled failed state. Ironic (?) in that the historical Khazars, from whom many if not most Jews descend (i.e. not from ancient "Israelites") were, loosely and inter alia, in the area of the Ukraine: https://en.wikipedia.org/wiki/Khazars; https://en.wikipedia.org/wiki/Khazar_hypothesis_of_Ashkenazi_ancestry https://www.independent.co.uk/news/science/archaeology/scientists-reveal-jewish-history-s-forgotten-turkish-roots-a6992076.html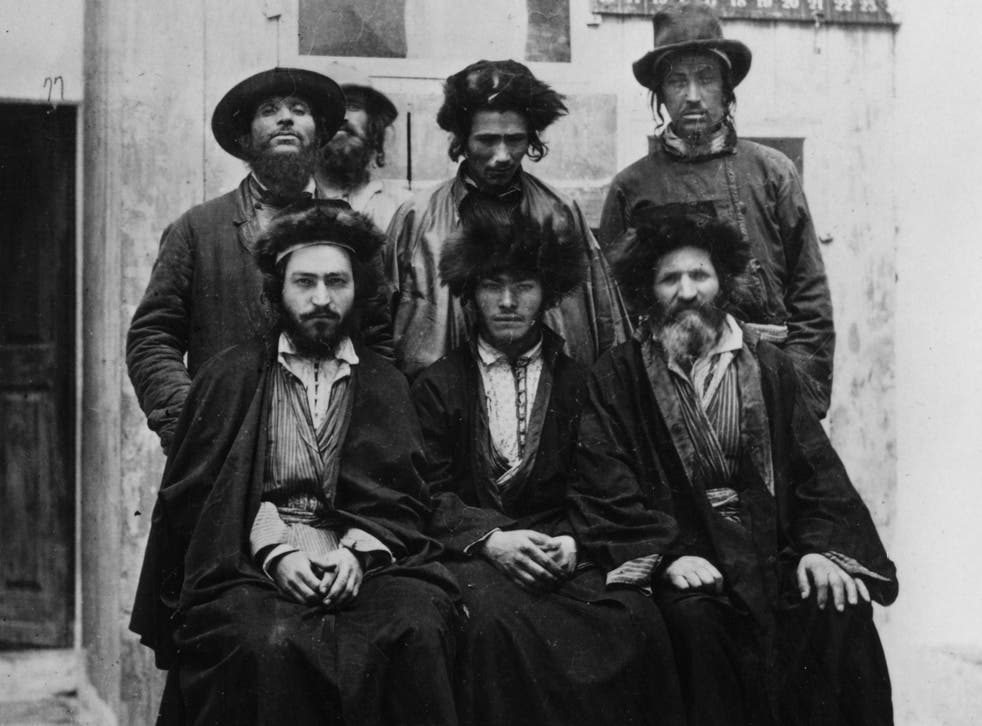 Shameful. Ironic though, that so many of the Twitter-twits have reposted the above graphic while at the same time arguing for even more immigrants to enter the UK, thus depressing pay further, thus straining public services further. The self-described "Left" have nothing to offer, any more than have the finance-capitalists (who also want more immigration). Only social-national policies can beat and cut a path out of the jungle.
Historical note
The quotation dates from the 1930s, I think from 1939, when Kennedy was 22: https://en.wikipedia.org/wiki/John_F._Kennedy#Early_life_and_education.
More tweets
Shows what weapons they use on the occupied population…
"History…first time, tragedy; second time, farce" [Marx]
I like it when the uniformed attendant calls that "the sacredest place"! Where the freemasons, puppets of Israel, and fraudsters sit and spout? Sacred? Ha ha!
Is Washington burning?
Meanwhile, in the "caring, sharing", "liberal" and multikulti Netherlands…
That mayor was once egregiously rude and insolent to me when I still had a Twitter account. Who's next? "I have a little list"…—but in view of the encroaching police state, only in my head. Nothing stains like ink (adjust quotation for online version…).
Updated version: https://fo-fo.facebook.com/englishnationalopera/videos/ive-got-a-little-list-with-lyrics-the-mikado-gilbert-an/10153631090723429/
Afternoon music
They should be on our side!
Something more peaceful…