St. Valentine's Day
Personal reminiscence
I was just rereading my blog post (written nearly 2 years ago) about one of my trips to Egypt: https://ianrobertmillard.org/2019/03/07/when-i-was-not-arrested-in-egypt/ . 1998.
Hard to believe that that was 23 years ago.
Tweets seen today
Policy is key, especially to someone like me. However, it must be admitted that for the general public, policy comes a poor second to presentation. Presentation, in turn, is not entirely in the gift of the political leader or party, unless that party is in power and is a dictatorship or something not far off a dictatorship.
Corbyn was easy to lampoon, an easy target. The Jewish Press (meaning the mainstream newspapers as well as the specifically Jewish community newspapers such as the Jewish Chronicle) were all on Corbyn's back from the start. They presented him as somewhere between a kind of idiot and a kind of near-terrorist.
You would not think it possible for Corbyn to be presented to the public as both a naive fool and a terrorist enabler, but it was done fairly effectively, though I think that the "crazy Leftie loony" more or less prevailed over the "terror supporter" in the end.
Of course, Corbyn's cohorts, notably Diane Abbott [https://en.wikipedia.org/wiki/Diane_Abbott], did not help…
The anti-Corbyn campaign had plenty of material on which to base its attack. The basic facts were true, though (as always) used as the foundation for an ultimately or overall untrue picture.
I always said that Corbyn's one really good point was his alleged "antisemitism" (anti-Zionism)! In fact, I myself would not regard him particularly as an "antisemite" (and after all, I should know!): he even and frequently paid lip-service to the Jews' supremacist religious holidays, and also to the "holocaust" narrative.
Other than that, I regarded Corbyn (and blogged to that effect) as a very poorly educated, intellectually incurious crank, with his Lenin cap, his copy of some socialist newspaper (Morning Star? Tribune? Militant? An Phoblacht? Oh, no…that stopped in 1997…), his allotment, his collection of metal manhole-covers etc.
Corbyn's views were straight Collet's London Bookshop c.1976, and had really not changed since then: "A foolish consistency is the hobgoblin of little minds, adored by little statesmen and philosophers and divines." [Emerson].
One could say, slightly changing the 1992 Sun headline, that as far as the 2019 General Election is concerned, "it was the Jews wot won it!", as indeed the "CAA" activist Joe Glasman (brother of "Blue Labour" theorist "Lord" Glasman) tweeted (etc) after that election (see below)
Boris Johnson had, and has, no real policies, just schoolboy ideas about trans-oceanic bridges, high-speed trains going to airports on artificial islands etc.
The presentational and so political difference between his public persona and that of Corbyn was that the msm presented "Boris" as only partly a buffoon (and a supposedly loveable one at that) but also as someone (allegedly…I have seen no sign of it) of high intellect and determination (no, he is a weak man, not a leader, as I —again— blogged about repeatedly).
Starmer? Just a puppet of the Jewish lobby.

"The Angel
theangel@rayn.bo Reply totheangel@rayn.bo
𝘐𝘵 𝘪𝘴 𝘪𝘮𝘱𝘰𝘴𝘴𝘪𝘣𝘭𝘦 𝘵𝘰 𝘶𝘯𝘥𝘦𝘳𝘴𝘵𝘢𝘯𝘥 𝘵𝘩𝘦 𝘰𝘯𝘨𝘰𝘪𝘯𝘨 𝘤𝘰𝘯𝘵𝘳𝘰𝘭𝘭𝘦𝘥 𝘥𝘦𝘮𝘰𝘭𝘪𝘵𝘪𝘰𝘯 𝘰𝘧 𝘵𝘩𝘦 𝘈𝘮𝘦𝘳𝘪𝘤𝘢𝘯 𝘙𝘦𝘱𝘶𝘣𝘭𝘪𝘤 𝘸𝘪𝘵𝘩𝘰𝘶𝘵 𝘬𝘯𝘰𝘸𝘪𝘯𝘨 𝘢𝘣𝘰𝘶𝘵 𝘵𝘩𝘦 𝙆𝙝𝙖𝙯𝙖𝙧𝙞𝙖𝙣 𝙈𝙖𝙛𝙞𝙖. 𝘖𝘯𝘭𝘺 𝘣𝘺 𝘤𝘰𝘳𝘳𝘦𝘤𝘵𝘭𝘺 𝘤𝘰𝘮𝘱𝘳𝘦𝘩𝘦𝘯𝘥𝘪𝘯𝘨 𝘵𝘩𝘦 𝘴𝘩𝘦𝘦𝘳 𝘥𝘦𝘱𝘵𝘩 𝘢𝘯𝘥 𝘣𝘳𝘦𝘢𝘥𝘵𝘩 𝘰𝘧 𝘵𝘩𝘦 𝘪𝘯𝘵𝘦𝘳𝘯𝘢𝘵𝘪𝘰𝘯𝘢𝘭 𝘤𝘳𝘪𝘮𝘪𝘯𝘢𝘭 𝘤𝘰𝘯𝘴𝘱𝘪𝘳𝘢𝘤𝘺 𝘤𝘢𝘳𝘳𝘪𝘦𝘥 𝘰𝘶𝘵 𝘢𝘯𝘥 𝘤𝘰𝘷𝘦𝘳𝘦𝘥 𝘶𝘱 𝘣𝘺 𝘵𝘩𝘦 𝙆𝙝𝙖𝙯𝙖𝙧𝙞𝙖𝙣 𝙈𝙖𝙛𝙞𝙖 𝘤𝘢𝘯 𝘞𝘦 𝘵𝘩𝘦 𝘗𝘦𝘰𝘱𝘭𝘦 𝘣𝘦𝘨𝘪𝘯 𝘵𝘰 𝘥𝘦𝘧𝘦𝘢𝘵 𝘪𝘵. 𝘛𝘩𝘦𝘳𝘦𝘧𝘰𝘳𝘦, 𝘵𝘩𝘦 𝘧𝘰𝘭𝘭𝘰𝘸𝘪𝘯𝘨 𝘦𝘹𝘤𝘦𝘭𝘭𝘦𝘯𝘵 𝘦𝘹𝘱𝘰𝘴é 𝘪𝘴 𝘱𝘳𝘰𝘷𝘪𝘥𝘦𝘥 𝘵𝘰 𝘨𝘪𝘷𝘦 𝘣𝘶𝘵 𝘰𝘯𝘭𝘺 𝘢 𝘨𝘭𝘪𝘮𝘱𝘴𝘦 𝘪𝘯𝘵𝘰 𝘵𝘩𝘦 𝘩𝘪𝘴𝘵𝘰𝘳𝘺 𝘰𝘧 𝘵𝘩𝘦 𝘶𝘵𝘵𝘦𝘳𝘭𝘺 𝘴𝘢𝘵𝘢𝘯𝘪𝘤 𝘕𝘦𝘸 𝘞𝘰𝘳𝘭𝘥 𝘖𝘳𝘥𝘦𝘳 𝘣𝘦𝘪𝘯𝘨 𝘧𝘰𝘪𝘴𝘵𝘦𝘥 𝘰𝘯 𝘵𝘩𝘦 𝘸𝘰𝘳𝘭𝘥 𝘤𝘰𝘮𝘮𝘶𝘯𝘪𝘵𝘺 𝘰𝘧 𝘯𝘢𝘵𝘪𝘰𝘯𝘴 𝘣𝘺 𝘵𝘩𝘦 𝘨𝘭𝘰𝘣𝘢𝘭𝘪𝘴𝘵 𝘤𝘢𝘣𝘢𝘭. 𝘍𝘰𝘳 𝘪𝘵 𝘪𝘴 𝘵𝘩𝘦 𝙆𝙝𝙖𝙯𝙖𝙧𝙞𝙖𝙣 𝙈𝙖𝙛𝙞𝙖 𝘢𝘯𝘥 𝘵𝘩𝘦𝘪𝘳 𝘛𝘢𝘭𝘮𝘶𝘥𝘪𝘤 𝘱𝘳𝘦𝘥𝘦𝘤𝘦𝘴𝘴𝘰𝘳𝘴 𝘸𝘩𝘰 𝘯𝘰𝘸 𝘳𝘶𝘭𝘦 𝘱𝘭𝘢𝘯𝘦𝘵 𝘌𝘢𝘳𝘵𝘩, 𝘢𝘴 𝘵𝘩𝘦𝘺 𝘩𝘢𝘷𝘦 𝘧𝘰𝘳 𝘮𝘪𝘭𝘭𝘦𝘯𝘯𝘪𝘢 (𝘣𝘦𝘵𝘸𝘦𝘦𝘯 5 𝘢𝘯𝘥 6), 𝘷𝘪𝘢 𝘢 𝘸𝘰𝘳𝘭𝘥𝘸𝘪𝘥𝘦 "𝘛𝘺𝘳𝘢𝘯𝘯𝘺 𝘰𝘧 𝘛𝘦𝘳𝘳𝘰𝘳"."
The above not a tweet as such, but the equivalent on the GAB platform.
In fact, the Protocols of Zion are not a "forgery", but literary fantasy as a method of illustrating reality. What reality? What you might call "ZOG", "NWO" or, indeed, "the Great Reset"…
That thread (above) is actually worth reading, as the Jews commenting end up proving that they are indeed, in effect, fighting for Israel (while embedded in the UK). Also, how most of them want that anti-Israel or anti-Zionist professor sacked from his job. Typical of "them". See: https://ianrobertmillard.org/2017/07/09/the-slide-of-the-english-bar-and-uk-society-continues-and-accelerates/.
Since my wrongful disbarment in 2016, the Jew-Zionists connected with the fake charity known as "Campaign Against Antisemitism", or "CAA", have continued what they themselves call their "lawfare" (abuse of the English/UK legal system and justice system) to shut down criticism of Israel, and Jewish behaviour. Other barristers, solicitors, doctors, academics, even pharmacists, have found themselves persecuted and/or prosecuted by reason of that campaign by malicious goblins.
Other victims have included David Icke, Alison Chabloz, and many others, some of whom (including me, and Alison Chabloz) have even been the subject of false and politically-motivated complaints to the police by these creatures. See, for example, https://ianrobertmillard.org/2017/07/13/when-i-was-a-victim-of-a-malicious-zionist-complaint/.
More tweets
Why would anyone think that Mike Stuchbery has anything better to do? https://ianrobertmillard.org/2019/10/23/a-few-words-about-mike-stuchbery/. I presume that the question was meant to be ironic.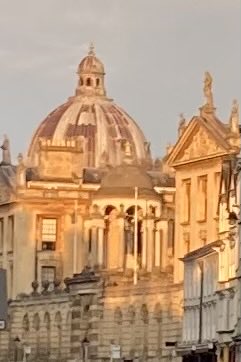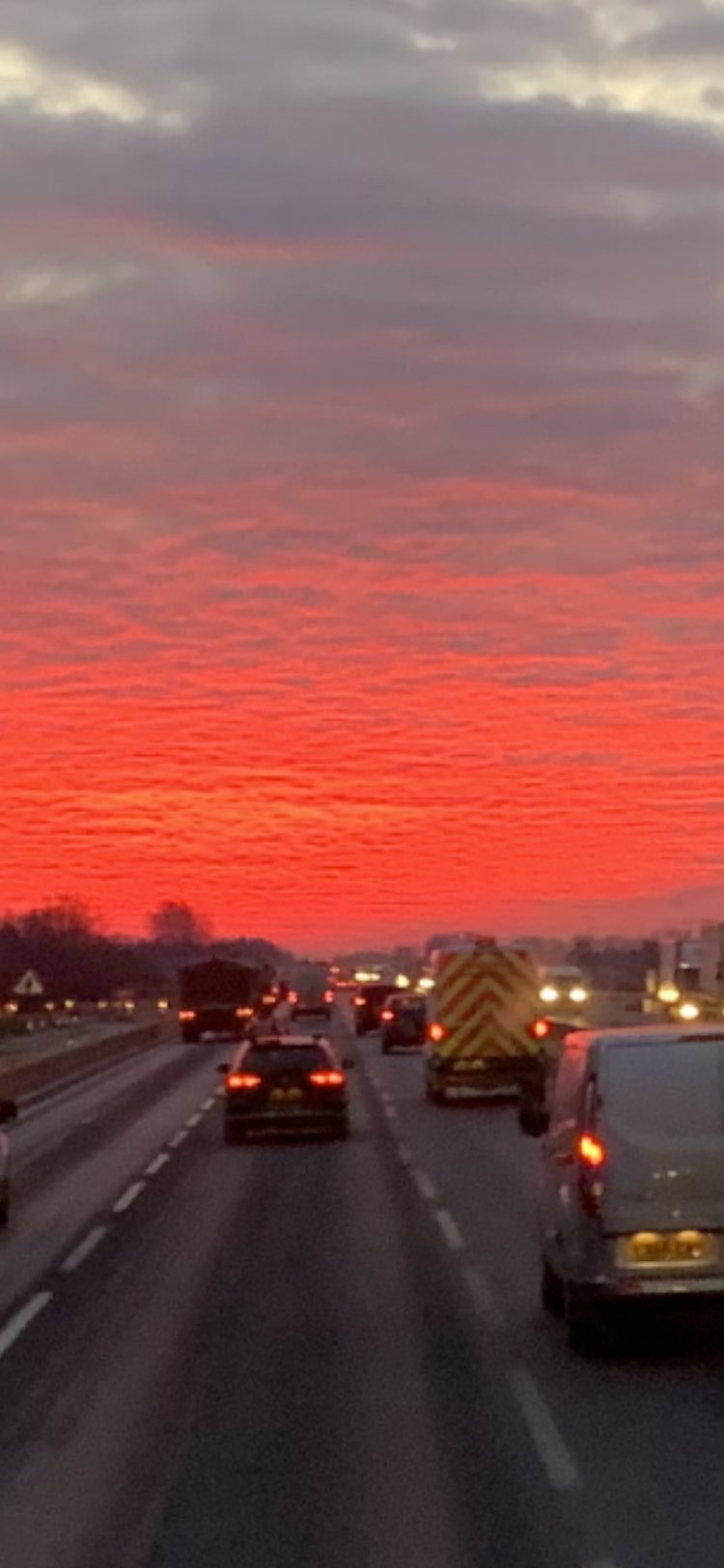 Afternoon music
Late tweets
Tweeter "@poteidia" is a classic case: faux Scottish (?) "nationalist" (pro-SNP), pro-EU, pro the "BLM" nonsense, a "refugees welcome" dimwit, and someone who, amusingly, has "Be Kind" on her Twitter profile, while in various tweets even today (within an hour or so) writing to that other tweeter, "Thor's Hammer, "…you repulsive little scab", "little scrote…little Nazi", "you're not well…GET HELP!", "there'll always be easily led, scared little fools like you to latch on to the lies."
Also, "knuckle-dragging fascist", "assholes like you…conspiracy-believing nutjob", "What a weak, tiny person you are", "No-one wants to discuss anything with you, petal. You don't talk to Nazis – you eradicate them."
More? "Bless. Still trying way too hard dude. Play-acting an intellectual with big words to make yourself feel important. How small IS your dick that you feel the need to behave like this online? Shame you've not got a worthwhile personality to make up for it."
More?! All right…"Jesus fucking Christ, you're a full blown nutter as well as a fascist. You should go to the doctors – they can help you with that. The wonky MH bit – no help to be had for fascism besides the tried and true method of stomping it into the ground where it belongs."
And what about this? "Religion is a cult and can be very harmful in the wrong hands. Nationalism is ALWAYS harmful. And you are a nasty little stain."
Nationalism "always harmful"? Yet she supports the SNP! Actually, I'm with her there. The SNP is a completely fake and pseudo-nationalist party, controlled by the Zionists.
That individual wrote all of the above, and more, to one entirely reasonable tweeter.
To be fair to this crazie, she did tweet, a few hours before the above exchanges, "I have to get off here for today, I'm far too volatile and cranky." She should have taken her own advice and/or increased her usual dosage of whatever mental illness medication she is on. Like so many "antifascists", she obviously has what people now call "issues"…and see https://ianrobertmillard.org/2019/07/18/theyre-coming-to-take-me-away-ha-ha/. Typical…
More late tweets
How it will end:
The long-term popularity (alleged popularity) of Have I Got News For You may be one of the surest signs of how screwed the UK now is.
Rudolf Steiner opined that Oxford was one of the most significant spiritual centres in Europe. Perhaps. I wonder whether he would say the same today? I feel that, like much of the UK, Oxford has been living off its hump for a long long time. Cambridge likewise.
Late music