Morning music
On this day a year ago
In that year-ago blog post, I saw a few things that now make me laugh all over again, like the very true assertion, contained in a tweet from one of the huge number of Twitter accounts now closed down by the online censors: "Leftism is when you think the best way to stick it to your boss is to ensure he has an unending supply of cheap imported labor.."
Quite. In a nutshell. That Twitter account was American, but it applies just as well here in the UK. Those (eg the "refugees welcome" dimwits) who think that you can have unlimited or almost unlimited mass immigration, yet still have a high-income, high-skilled economy (and also a properly-funded Welfare State), are just completely wrongheaded.
I myself never use "Right", Left" terminology in any sense which confers legitimacy upon it.
The only extra point to add (and only necessary because there is so much deliberate misinformation around, especially on Twitter) is that many of the migrant-invaders entering the UK will never enter the UK workforce as such, because they not only have no usable skills, meaning skills useful in an advanced economy, but also either speak no English at all, or only at the most basic level (and in many cases never will).
In other words, mass immigration creates a huge drag on the society and economy; you could even call it a millstone around our collective neck.
Of course, the self-describing "Left" have pretty much given up any struggle to create a better society. They have no ideology (beyond vague "anti-racism", "anti-sexism" etc) which might underpin such a struggle. Socialism in the old sense more or less died in and after 1989, the last significant year of the 1956-1989 ~33-year cycle. What is left is effectively worthless, a farrago of mixed-up nonsense, not only ideologically vague, but practically confused.
The above example about mass immigration is just one example of the confusion. Another is about free speech online. The virtue-signallers of the self-describing "Left" almost all celebrate the removal of social-national Twitter accounts such as mine (rubbed out in 2018 after a conspiracy by a pack of Zionist Jews); the same virtue-signallers celebrate equally the removal of Twitter accounts belonging to so-called "alt-Right" figures such as Katie Hopkins, and those of dissidents such as David Icke.
The "online fora" (Twitter, Facebook, Amazon, ebay etc) are of course all run and actually owned by hugely wealthy companies (and individuals, mostly Jews), but the self-describing "Left" has nothing to say about all that, still less any plan to change the structure; for them, all that matters is that "fascists" (those with whom they disagree) are removed from having any online "platform" (where they might enjoy freedom of expression).
They just do not see that what has happened is that they, and those like them, are now contained in a big gilded cage, where they can squawk endlessly about "racism", "sexism" etc while having not the slightest real impact on the world.
The same kind of dissonance as over immigration is seen in the attitude of the same people about Palestine, Israel, and the Jewish situation in the world. They (most of them) oppose Israel as a state, and go halfway toward such ideas as "BDS" (economic boycotts of Israel, and avoidance of Israeli products etc), but the majority of them are still brainwashed by the whole "holocaust" farrago, and almost all of them no doubt think that the disastrous and destructive war against the German Reich was A Very Good Thing. Few would see a problem in the fact that exploitative Jewish control of economies, legal systems, political systems permeates what might be called "the Western world", our world.
Even when they see fraudulent Jewish exploiters such as Philip Green, Robert Maxwell, Jeffrey Epstein and others, those self-describing "Left" people see only finance-capitalists…
As Goethe put it in Faust, and from the mouth of Mephistopheles, "the good folk do not see the Devil, even when he sits on their shoulder." The "Leftists" see only the part of the narrative that fits in with their pre-1989 ideology.
You saw all of the above in the UK Labour Party's Corbyn and McDonnell double-act: Corbyn with his skeletal "ideology" composed of elements taken, half-baked, from 20thC history, such as the so-called "Battle of Cable Street", selected and half-understood bits from the Spanish Civil War ("!No Pasaran" etc), anti-Israel support for Palestine, yet at the same time his lip-service to the "holocaust" farrago, and of course "anti-fascism". As clunky as a Trabant.
Both "sides" of the Labour Party offer nothing to the British people (though neither does this shambolic "Conservative" government, of course).
Unusual travelogue
That YouTube account, though slightly irritating at times, is usually quite interesting. The subtitles are rubbish, but you don't need to know Russian: mostly English commentary.
As for BAM (Baikal-Amur-Mainline), it was once said, by dissidents, that every Soviet generation had its large and, they claimed, not very useful, engineering project: inter alia, the White Sea Canal, the Turk-Sib railway, the Virgin Lands scheme, and BAM. True, but some of those are at least not useless, and some are also very impressive.
"Thought for the day"
"If you can keep your head when all about you
Are losing theirs and blaming it on you,
If you can trust yourself when all men doubt you,
But make allowance for their doubting too;
If you can wait and not be tired by waiting,
Or being lied about, don't deal in lies,
Or being hated, don't give way to hating,
And yet don't look too good, nor talk too wise:
If you can dream—and not make dreams your master;
If you can think—and not make thoughts your aim;
If you can meet with Triumph and Disaster
And treat those two impostors just the same;
If you can bear to hear the truth you've spoken
Twisted by knaves to make a trap for fools,
Or watch the things you gave your life to, broken,
And stoop and build 'em up with worn-out tools:
If you can make one heap of all your winnings
And risk it on one turn of pitch-and-toss,
And lose, and start again at your beginnings
And never breathe a word about your loss;
If you can force your heart and nerve and sinew
To serve your turn long after they are gone,
And so hold on when there is nothing in you
Except the Will which says to them: 'Hold on!'
If you can talk with crowds and keep your virtue,
Or walk with Kings—nor lose the common touch,
If neither foes nor loving friends can hurt you,
If all men count with you, but none too much;
If you can fill the unforgiving minute
With sixty seconds' worth of distance run,
Yours is the Earth and everything that's in it,
And—which is more—you'll be a Man, my son!"
[Kipling, If]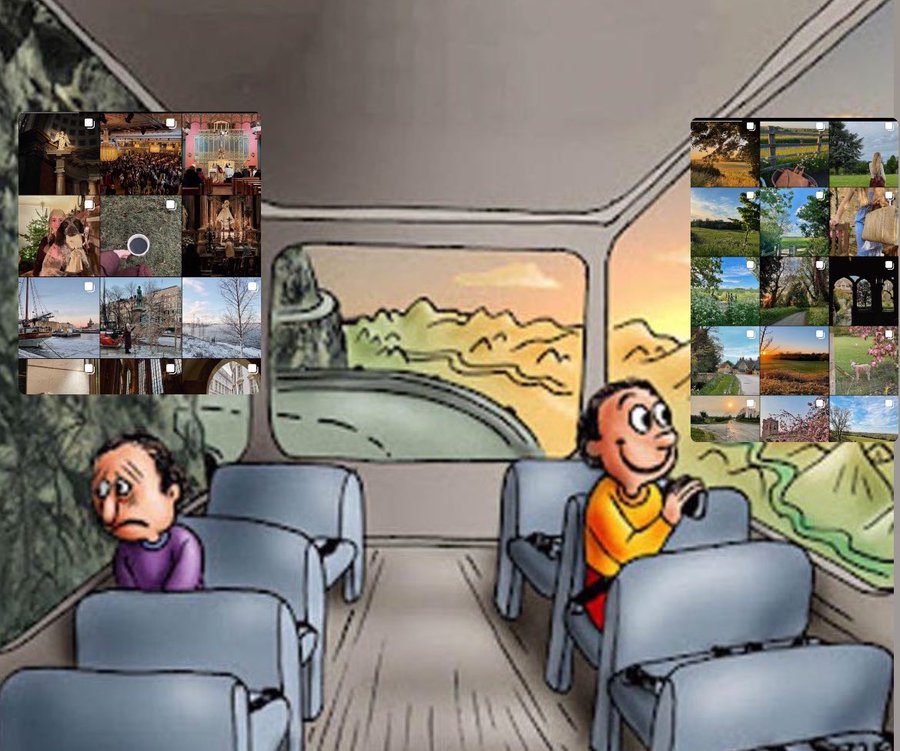 Tweets seen
Further information on this for UK readers: https://www.gov.uk/home-education.
More music
Tweets seen
Once again, we see the impact one individual can have on a large-scale problem. The newspaper report is well worth reading.
Both major System parties are basically, and putting it politely, two faces of the same coin.
Only social nationalism has even a chance of saving anything worthwhile in Britain, but there is no social-national party worthy of the name, let alone any social-national movement.
If the State, controlled secretly by inner ruling circles and cabals, turns against the people, then the people have the inherent right to fight back, using whatever methods are expedient.
For "the welfare of the people is the highest law" [Cicero].
A few more thoughts about Ukraine
Any Russian incursion into Eastern Ukraine would have been bloodless, but will now not be, partly because the corrupt Kiev regime will probably try to resist, despite the vast bulk of the Eastern Ukraine population favouring Russia.
The arms and money (and "advisers") from the UK and —mainly— USA being sent to Ukraine contain the seeds of a wider conflict, because any large-scale resistance by the Kiev government will probably result in retaliation against it by Russian forces. That might include massive attack on Kiev itself. Whether that will result in American direct involvement remains to be seen, though I doubt that the USA has the will to fight Russia directly, on the ground.
Eastern Ukraine was part of the Russo-Slavonic polity for over a thousand years. It was under Muscovite control for hundreds of years. The present corrupt, and basically Jew-dominated, Ukraine, has only been around for 29-30 years as a (failed) state. See https://en.wikipedia.org/wiki/Eastern_Ukraine.
Without interference from outside, Eastern Ukraine would fall under Russian control as willingly as Austria joined with the German Reich in 1938.
As for the USA, does it have the will to put its own safety on the line for the Kiev regime? I doubt it. Biden's recent statement was a nod and wink to Russia that this will not cause a superpower conflict (if Russia still counts as a superpower…perhaps not, but near enough!).
Yes, the USA probably does have many times the military-destructive power of Russia, but the fact is that Russia could still annihilate most if not all American cities if it so chose, albeit at a like cost. You can only wipe out a city once, no matter how many and how powerful are your nuclear weapons.
As for political leadership, Biden seems to have some form of dementia. If he had to resign, the government of the USA would be, at least nominally, in the hands of part-black, part-Indian, part (small part) Irish, Kamala Harris, but one can assume that the "deep state", i.e. the secret cabals and ruling circles, would continue to pull the strings. NWO, if you like, and "ZOG".
Russia looks like it is about to make a big move on the geopolitical chessboard.
Late tweets seen
Yes, the "panicdemic" has only partly succeeded in corralling the public worldwide, and only partly in the UK as well. Suddenly, "Covid" "restrictions" are going to be stood down, only weeks after the latest scam propaganda over "Omicron", and how hundreds of thousands would be filling NHS hospitals. All lies.
However, the repressive laws will mostly still be there, ready to be used and indeed repurposed, any time that the "secret state" decides.
Yes, Gates was investing in vaccines over a year before the "panicdemic" started (or was started)…
In looking at recent UK governments, it is always a battle between malice and sheer incompetence…
"Those whom the Gods wish to destroy, they first make mad"…
https://www.theguardian.com/education/2022/jan/18/loud-academic-awarded-more-than-100000-for-unfair-dismissal.
Absolutely typical. "They" are very often bullies who, however, when people stand up against them, suddenly present themselves as the whining Jewish "victims".
Anyway, there it is; she has bitten the hand that fed her for 29 years, and can now pocket £100,000 extra.
Late music