Censorship
The "leading academic" is one Daniel Allington, who describes himself on his own blog as a "computational social scientist", so not an academic lawyer or human rights specialist. He is a "senior lecturer in AI", and does not have a professorial chair. Oh, and he is "Head of Online Monitoring" at the "Campaign Against Antisemitism" ["CAA"] too. The latter is the Jew-Zionist organization which has been conspiring against me and others (to name a few: David Icke, Alison Chabloz, Jez Turner) for years. See: https://ianrmillard.wordpress.com/2017/07/13/when-i-was-a-victim-of-a-malicious-zionist-complaint/ and https://ianrmillard.wordpress.com/2017/07/09/the-slide-of-the-english-bar-and-uk-society-continues-and-accelerates/
The "CAA" describes Allington's piece in the Sun "newspaper" as an "op-ed", meaning a piece of opinion commissioned by the newspaper (sometimes unpaid). The term was first in use, I believe, in the Jew-infested New York Times ("all the news that fits"…), and the New York Times "op-ed" page was once described by Presidential candidate Pat Buchanan as the "Amen Corner" of the newspaper, because the scribblers were all Jew-Zionist neo-cons pushing the Israel First interventionist foreign policy line.
This is yet another attempt by what one might call "ZOG" and/or the Jewish lobby to destroy free speech, both online and offline. (((They))) have been pushing this for 60 years now, at first (of course) re. print media, now re. Internet publishing too.
As for the Sun "newspaper", Rupert Murdoch has always been even more pro-Israel than most Jews (he himself is said to be part-Jew), and the Sun "newspaper" is and always has been slavishly pro-Israel and pro-Jewish lobby.
It is beyond ironic that Allington got his nonsense printed only in the Sun, long notorious for its invented "news reports" and other trash. There again, perhaps Allington simply does not quite "get" irony…
Some tweets seen
I would not normally repost anything from the unpleasant "Hope Not Hate" Jewish lobby group, but this is worth brief perusal:
So UKIP goes from bad to worse. The quite large quasi-System party "controlled opposition" of years ago has slid inexorably into Monster Raving Loony territory. There was an "interim leader", some lady called Pat Mountain, and who was (as UKIP leaders since Farage have all been) as thick as two short planks; now this. An Indian with a faked-up CV, who is "libertarian", and who wants to work against "Nazi" ideas and against "holocaust" "denial" (historical re-examination and revision). Just mad.
UKIP was always a bit of a joke, and was never social-national, but this surely takes the biscuit! I don't know why the "Hope Not Hate" snoopers are making fun of this Vachha person, though. He sounds not so far from them in some ways, ideologically. Maybe he will join them.
A Joseph Rowntree report. Possibly worth reading:
Evil persons kill swans
https://www.mirror.co.uk/news/uk-news/swan-dies-broken-heart-after-22225031
The police will probably not catch these degraded individuals. Only Karma can bring justice. They will be punished.
We often underestimate what even one human being can achieve over time. It has been said that many people overestimate what they can achieve in a year, yet underestimate what they can achieve in 10 years. Look at Adolf Hitler. In his first year as political leader, he achieved comparatively little. Even nine years later, in 1928, his party received only 2.6% of the national vote. However, by 1932, that had increased to 33%; the following year, the vote was 44% and he was able to take on full powers of rulership.
Tom Watson
Well, as I predicted last year would happen, the Jewish lobby has found a well-paid sinecure for former Labour Party deputy leader, Tom Watson, who was notoriously in the pocket of the Jewish lobby, as well as being a relentless expenses cheat (until the system was slightly reformed, he was even blagging £500 a month on expenses —without fail— for food alone!)
Now I read that Watson has been appointed Chair of UK Music: https://en.wikipedia.org/wiki/UK_Music. Another "Labour" ex-MP entirely controlled by the Jewish lobby, Michael Dugher, was CEO until recently. Dugher is now the head of another body, to wit, Chief Executive of the Betting and Gaming Council (((BGC))).
In fact, I just discovered that, several years ago, around 2013, Tom Watson was "personally involved" with the (20 years younger) Stephanie Peacock, who was at the time trying to become a Labour Party MP. I do not know whether the affair continued, or continues. She failed in her first attempt to get into the MP racket, in 2015, but succeeded in her second, at the 2017 General Election, having been selected (by the National Executive Committee of the Labour Party, i.e. not by the local party) only a week before the election, for the —then— safe seat of Barnsley East. Oh, and guess who was, back in 2013, Chairman of the Labour Party NEC? That's right…Tom Watson.
https://en.wikipedia.org/wiki/Stephanie_Peacock
https://en.wikipedia.org/wiki/Barnsley_East_(UK_Parliament_constituency)#Elections_in_the_2010s
Now, Stephanie Peacock retweets posts by the Jewish lobby "Hope Not Hate" crowd. Once you start digging through the compost, you see that it is all (((connected))).
More tweets seen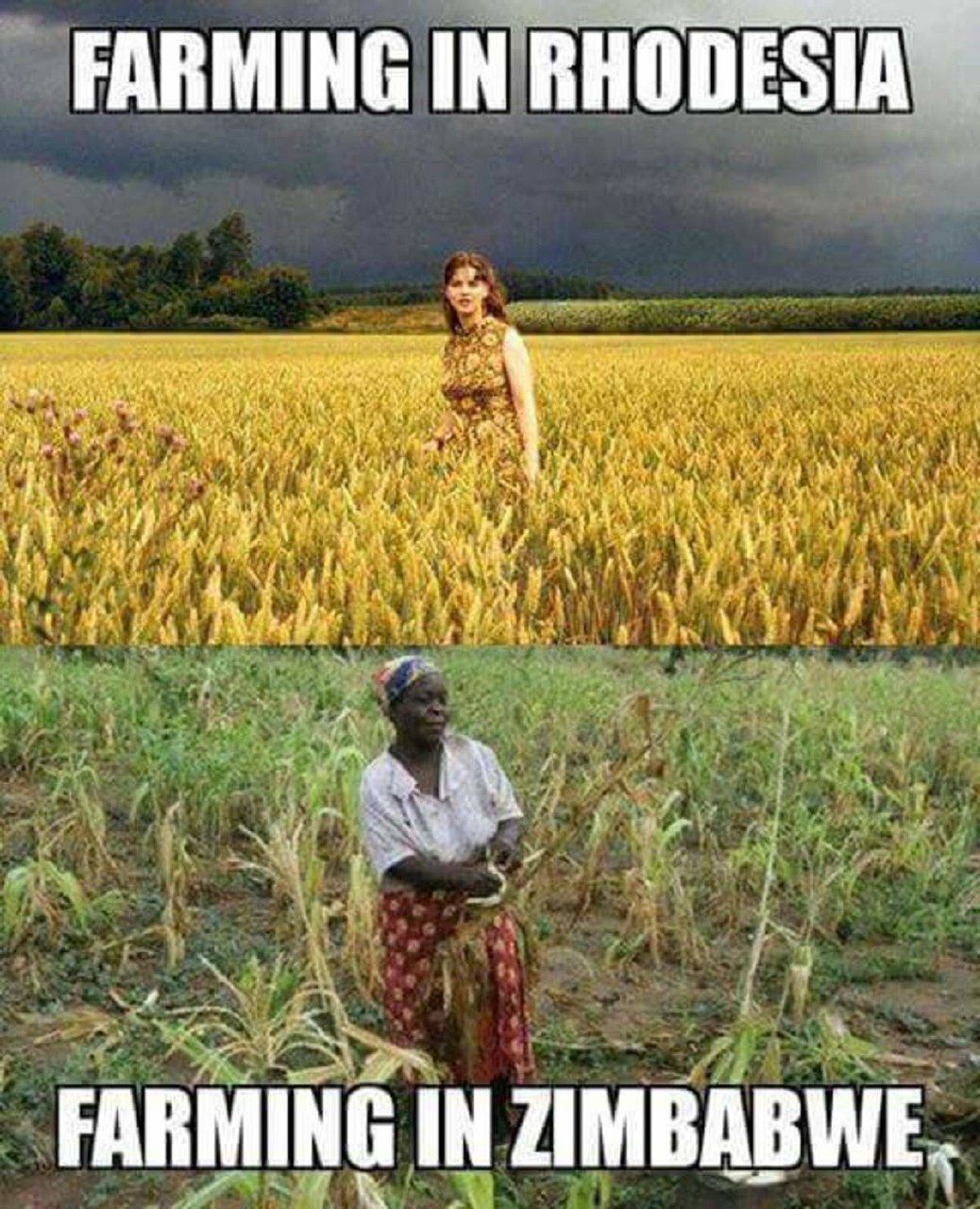 The first picture above is certainly accurate or at least plausible; I myself saw scenes like that (usually minus the lady) in Rhodesia, when I was there in 1977.
The Japanese, while quite impressive in some ways, indulge in habits which may or may not be harmless but which we (as a "nation") do not do: buying used schoolgirls' panties from vending machines, overnighting in coffin-like transparent capsules, washing before getting into a bath etc. I put the wearing of facemasks into that sort of category.
I noticed that long ago. Thus it is that the Twitter mob mostly favour "lockdown" as well as Remain; also, internet "regulation" (aka "censorship"), harsh laws against any expression of freedom re. the migration-invasion, "holocaust" "denial", and so on.
Burnley aerial banner
The young hero who organized the recent "White Lives Matter" aerial banner has been sacked from his job at a factory. "Long live freedom". Not in the UK!
There is little or no real freedom left in this country. The young man's girlfriend has also been sacked. Guilt by association? True, we are not yet shot or chucked into labour camps in the Stalinist way, but the slope is there and getting slippery.
https://www.manchestereveningnews.co.uk/news/uk-news/burnley-fan-responsible-white-lives-18483012
Jenrick
"Things are looking bleak", they say, for that little pissant, Robert Jenrick, who has a Jewish lawyer wife and who is a complete doormat for the Jewish/Israel lobby.
Oh, and here is part-Jew "prime minister" Boris-idiot with the same Jew businessman, who seems to be sporting an Eton tie (lefthand photo below), though he did not attend Eton (he went to a local authority school in North London: https://en.wikipedia.org/wiki/Christ%27s_College,_Finchley#Notable_former_pupils). Boris Johnson (who did attend Eton) is not wearing an Eton or OE tie).
Tweets seen
Now why would Keir Starmer, new leader of the "Labour" Party, be so unwilling to attack the behaviour of pissant Robert Jenrick of the "Conservative" Party? Could it because both are in the pocket of the Jewish-Zionist-Israel lobby, both have Jewish wives (both of which are lawyers, too!), and both have half-Jewish children that both are bringing up as Jewish? Answers on a postcard…
Oh, and the Conservative Party donor and businessman (property vulture, publisher of porn etc) involved, and who gained £40 million by Jenrick's corruption, is a Jew. What a shock. Not.
Indeed…
The ones who are kneeling are craven traitors and/or careerists.
I would say that the evil Indian woman noted by Nick Griffin, below, an academic at Churchill College of Cambridge University, is another "traitor", were she British, but of course she is not. She is an enemy of the British people, living here and spewing poison against us.