I love this staging of the Ride of the Valkyries. Brilliant.
Saw this photo of Liz Kendall. I always thought that she "must be" at least "part". Odds-on.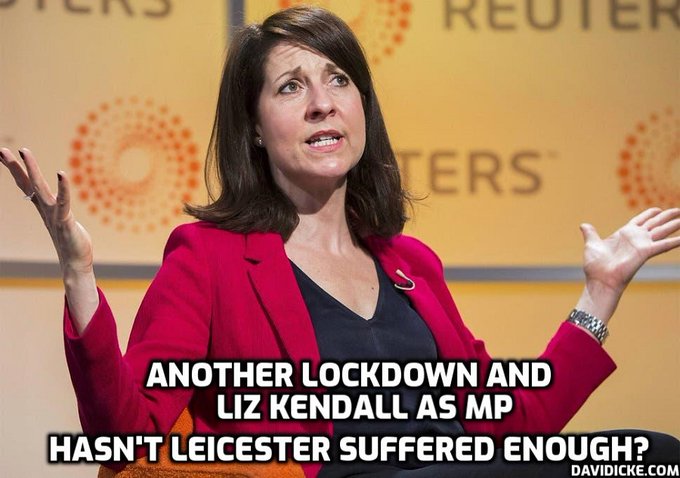 Here are a few more of "them" using that (((typical))) gesture:
Something cleaner…
Tweets seen
Wouldn't you just have known it? (((Edelman)))! Ha. I predicted that Chukup would be (((found))) a suitable sinecure, well paid and not too taxing for an individual of his limited abilities…
https://en.wikipedia.org/wiki/Edelman_(firm)
https://en.wikipedia.org/wiki/Daniel_Edelman
https://en.wikipedia.org/wiki/Richard_Edelman
Migration invasion is ruining Ireland too. Sad. Where are the "warriors of destiny" and the IRA? Shining the shoes of the (((you-know-who's)))?
God. Brave little white boy tries to rescue her from the n** but what can a 2 year old do against a big black with no sense of decency, who has obviously never been put in his place. What a coward, attacking a young girl like that…
Two rounds each should do it…
(The Jews often pretend to support black power as a way of getting rid of white Europeans or subordinating them, but the blacks are just being used by them).
Harry has in fact become a symbol, though not in the way in which he would once have wished. He has become a symbolic representation of the white European peoples who, even now, when their lands are invaded by untermenschen, and when their societies are manipulated by Zionists who make The Jew Suss look like an amateur, still do not fight back but accept their servitude and that they are under "control". Harry is, sadly, the white people of the UK personified.
As for the Royal Mulatta, she looks like a controlling female Svengali or the like, Harry her creature or psychiatric patient parrotting her words as she looks on, making sure that he is repeating them correctly.
Looking at that clip, one almost feels that the social services should be alerted to an instance of modern slavery…and the slave is not the Royal Mulatta, by any means. How long before she gets Harry to bend the knee on film?
When I saw "Prime Minister in Waiting" Rishi Sunak's tweet, I thought for a moment that it was from some parody account. Incredible. So much for "Prime Minister in Waiting"…he must be almost as dim and silly as the person presently posing as Prime Minister.
I am far from opposed to governmental strategic investment, but this is not that.
https://davidicke.com/2020/07/06/former-cia-officer-and-now-whistleblower-kevin-shipp-exposes-the-global-web-of-corruption-and-deceit/
Worth hearing.
Remember "we shall reduce immigration to the tens of thousands"? Never happened. That was the David Cameron-Levita government of evil.
Since 2010, every single year, the UK has received hundreds of thousands of immigrants of all kinds: "family members", fake students, students who came to the UK as genuine students but never went home; "refugees" and supposed "asylum-seekers", whether at airports, seaports, or in rubber boats across the Channel. Then we have the infamous "family members", "fiancees" etc. Also, work visas.
We are talking about, in rough figures, up to and beyond half a million a year. That's in net figures, too, meaning that, in reality, far more came. Far more are coming. Real white British people are emigrating at the same time. A hundred thousand or more each year. They go all over, from France to Australia, Spain to Canada and New Zealand; and those figures are taken off the UK immigration statistics.
So there may be half a million immigrants coming in (plus undocumented and uncounted "illegal" immigrants in huge numbers), but —perhaps— a hundred thousand Brits leaving, fleeing, running. Result? On those figures, 400,000, net. Reality? 500,000+ in, but a demographic loss of (at least) 100,000. True result? A demographic change of 600,000+.
The so-called Great Replacement is no mere theory. It's happening. Now. In Britain. Evidence? Just look around you. Look at any town. The bigger the town or city, the greater the effect, with a few exceptions.
"Black Lives Matter", "antifa" etc are just some of the System's "useful idiots". Window-dressing. They are ignorant pond life being manipulated.
That is what happens when your sole presence in society or in terms of politics is online; you can be switched off as easily as a light bulb. Look at the "alt-Right" wastes of space: "Prison Planet" Watson, Katie Hopkins, Tommy Robinson, that Milo freak, "Sargon of Akkad" etc etc.
BOOTS ON THE GROUND!
A few thoughts late at night
We are, so to speak, "not in Kansas" any more. The System is trying to detach people from reality. One example would be the forced wearing of facemasks. We now see government propaganda such as pictures of two couples actually dining out, and all wearing these bloody muzzles at the table!
Are people really supposed to dine out, wearing muzzles? Madness! These facemasks do not much protect anyone anyway. It's all part of the fear/power scam.
Some pubs may be able to keep going ao long as they do not get too silly about masks and "distancing" etc, but I doubt that many restaurants will resume "normal" operations for long if they insist on masks.
It is clear that the UK economy will be seen to have hit the buffers before very long. Unemployment is going to go through the roof.