Nantes Cathedral
"French police investigating the fire that engulfed the 15th-century Nantes Cathedral last week have rearrested a Rwandan refugee who had been questioned and released earlier in the criminal probe, local prosecutor Pierre Sennes said." [Reuters] https://www.reuters.com/article/us-france-nantes-fire-cathedral/nantes-cathedral-fire-investigators-rearrest-volunteer-idUSKCN24Q0TR
Europe, wake up! Europ erwache! Reveillez-vous, Europe!
Coronavirus idiocy
"Some local coronavirus outbreaks may just be mass hysteria, the new Government body in charge of Britain's response has warned, saying that many people could wrongly believe they are infected." [Daily Telegraph] https://www.telegraph.co.uk/news/2020/07/25/local-coronavirus-outbreaks-could-mass-hysteriajoint-biosecurity/?li_source=LI&li_medium=liftigniter-rhr
Those who read my blog every day will be aware that I had "interaction" yesterday with people who actually think that wearing facemasks will prevent transmission of "the virus". They think so because they have been told so; told by this incompetent government; told by the msm liars and me-too-ers; told by Twitter…
The imposition of facemasks now is just mad. "The virus" seems to have peaked, in the UK, in March or early April of this year. There is little evidence that masks actually prevent transmission of "the virus" anyway (and plenty of evidence that they have negative health consequences generally), but if facemasks were going to be imposed, then March or April would have been the logical time.
To impose facemasks or "muzzles" now, when there are virtually no deaths occurring and few new infections, is quixotic, almost mad. We have to bear in mind that most "new infections" are of people who, almost all, will show few if any symptoms, and certainly require no medical intervention.
Also, as I noted yesterday (when I had an altercation with some busybodying Chinese yoot who thought that he was the Hampshire branch of the Red Guard), the area where I live had only a few deaths even at peak. The odds of even being infected in this area are tiny, yet Boris-idiot and his incompetent crew have decided, in their non-existent wisdom, that anyone shopping in the local small towns and villages, even in a large outlet such as a supermarket, must wear a mask or muzzle!
On the other hand, if you want to patronize a pub, bar or restaurant, fine! No muzzle or mask required…
One has to wonder what sort of cretin becomes an MP or minister (or shadow minister) these days. Look at the above "requirements", look at the totality. Is any of it reasonable, logical, sensible?
Tweets seen
What interests me, in part, about so many people today, is how very risk-averse they are, to an almost pathological degree. Whatever I may think of the British of the WW2 era, those people had resilience. In London and elsewhere, when bombs were falling (the peak being mid/late-1940 to mid-1941), people still went out to pubs and to fish and chip shops, the wealthier citizens to the Savoy, the Ritz, the Dorchester, and to (other) places of entertainment. They took "the War" in their stride.
Now? Much of the population is running scared of a virus which most people do not get (those who do often show no effect whatever), and which in any case has largely run its course in the UK. Pathetic.
Looked at from one point of view, this could easily be seen as an experiment in mind-control on the mass level.
There are always those who say, "we must do x, because even if only one life is saved, it is worth it". They sometimes ramp up the emotional coercion by inserting "one child's life…".
So, on that basis, should the speed-limit for cars and trucks be reduced to 20 mph, or 10 mph, motorways included? That would save hundreds, probably thousands of lives each year in the UK. Or how about banning all motor transport? Now that would certainly save thousands of lives in terms of motor accidents. Sadly, however, it would also destroy the UK economy, cripple UK society, and would cost a large number of lives in various ways.
Apply the above to "lockdown" (shutdown) and to the mask nonsense.
I have not only often visited but, in a couple of cases, actually lived and worked in countries which are or were "police states", if you like (authoritarian, with few "civil rights" or real rights under law), but this facemask nonsense feels more intrusive than did living in those places. By far. Perhaps because it is an intrusion by the State (and by emboldened busybodies) into one's own personal space.
Well, you will not often find me applauding a Jew, but if one such were to say, "the time is half-past five", then I should probably believe that, especially if I verify the fact by looking at my own watch.
In fact, Hitchens is wrong on the strict legal point, insofar as a shop can exclude any customer (except where that is on the basis of any of various types of unlawful "discrimination"). Some types of people are indeed exempt from the latest Boris-idiot law (or should that be "law"?), but that merely (in theory) gives a defence against prosecution and/or fine; it does not give unfettered right of entry to any particular shop.
Hitchens is right in general, though. There is a groupthink in place at present. Common Purpose chief of police, Cressida Dick, illustrated her "leading beyond authority" brainwashing on LBC radio a day or two ago, in saying that non-facemask-wearers should be "shamed" by members of the public. That is not only wrong morally but can be taken to be unlawful incitement (eg against the disabled who cannot wear facemasks and are exempt from doing so). Incitement, and by the Commissioner of Metropolitan Police!
I believe that I heard (misheard, I hope) that the choir at Worcester Cathedral, known to Elgar and others, is being closed down too, also for not being "diverse" enough. This is a war against British people, against white Northern European people, in fact. What was the old saying, "all's fair in love and war"? Fight back, England!
Afternoon poem
To a Cat
I
Stately, kindly, lordly friend,
Condescend
Here to sit by me, and turn
Glorious eyes that smile and burn,
Golden eyes, love's lustrous meed,
On the golden page I read.
All your wondrous wealth of hair,
Dark and fair,
Silken-shaggy, soft and bright
As the clouds and beams of night,
Pays my reverent hand's caress
Back with friendlier gentleness.
Dogs may fawn on all and some
As they come;
You, a friend of loftier mind,
Answer friends alone in kind.
Just your foot upon my hand
Softly bids it understand.
Morning round this silent sweet
Garden-seat
Sheds its wealth of gathering light,
Thrills the gradual clouds with might,
Changes woodland, orchard, heath,
Lawn, and garden there beneath.
Fair and dim they gleamed below:
Now they glow
Deep as even your sunbright eyes,
Fair as even the wakening skies.
Can it not or can it be
Now that you give thanks to see?
May not you rejoice as I,
Seeing the sky
Change to heaven revealed, and bid
Earth reveal the heaven it hid
All night long from stars and moon,
Now the sun sets all in tune?
What within you wakes with day
Who can say?
All too little may we tell,
Friends who like each other well,
What might haply, if we might,
Bid us read our lives aright.
II
Wild on woodland ways your sires
Flashed like fires:
Fair as flame and fierce and fleet
As with wings on wingless feet
Shone and sprang your mother, free,
Bright and brave as wind or sea.
Free and proud and glad as they,
Here to-day
Rests or roams their radiant child,
Vanquished not, but reconciled,
Free from curb of aught above
Save the lovely curb of love.
Love through dreams of souls divine
Fain would shine
Round a dawn whose light and song
Then should right our mutual wrong —
Speak, and seal the love-lit law
Sweet Assisi's seer foresaw.
Dreams were theirs; yet haply may
Dawn a day
When such friends and fellows born,
Seeing our earth as fair at morn,
May for wiser love's sake see
More of heaven's deep heart than we.
[Swinburne, To a Cat]
More tweets etc seen
Read this:
https://hitchensblog.mailonsunday.co.uk/2020/07/peter-hitchens-boris-johnsons-decision-to-force-us-to-wear-face-nappies-will-kill-the-british-high-s.html
More tweets seen
Hitchens is right about much. Russia is not the old Soviet Union, which had (at least in principle) a strategy of world domination. As for Hitchens' Any Questions interlocutor, the amusingly misnamed James Cleverly, he is quite the typical government minister of the day: a half-caste with a "degree" in "Hospitality Management" from some degree mill. These people struggle to rise to medocrity…
That is ingrained in the Jews. Some are conscious of pushing that line and conscious of their anti-European or anti-"white" "racism", while others do so almost automatically. It is in all or virtually all of them, however.
Rise as one!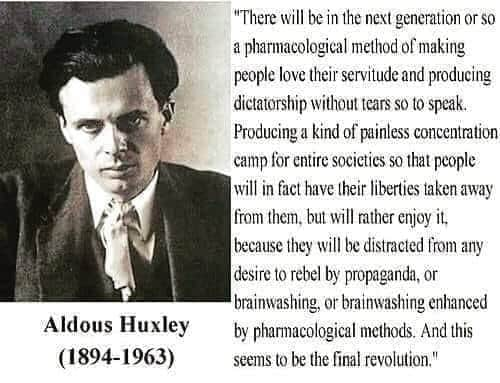 Maybe my occasional "idle thought of an idle fellow" is right, and someone is "putting something in the water"…
Excellent. https://en.wikipedia.org/wiki/Ahnenerbe
Labour
I have often blogged about this before. The Labour Party emerged from socio-economic conditions that no longer apply. The original proletariat scarcely exists. The new "precariat" is either non-political or volatile. There is little left of ingrained "I live in x, I do y job and my grandparents voted z, so I am voting z too."
Labour made sense to the industrial proletariat of 1926, 1945, even the early 1980s. Free medical, better free education, more help for the sick, disabled, elderly etc. That all made sense to Labour voters; indeed, the "One Nation" Conservatives, from 1950-1979, or even 1950-1997, themselves followed such policies in large measure. After 1945, they had to.
Now? Well, it will be recalled that Jack London said, "I am a socialist, but a white man first"…https://en.wikipedia.org/wiki/Jack_London. That probably sums up the viewpoint of many UK Labour or former Labour voters. Have they left Labour or has Labour left them?
Labour is now just one of the "ZOG/NWO" parties: controlled or influenced by the Jewish-Zionist lobby; pro-finance capitalism; pro-Israel; pro USA/NATO; pro-mass immigration etc.
The only demographic now voting Labour in really large numbers is that of the non-whites. The under-24s too, but it has to be remembered that, as our English, Scottish, Welsh populations decline through paucity of births, the non-white populations are hugely increasing. They may not be, in the old phrase, "breeding like rabbits", but the non-white birthrate is very significantly higher than that of the English (etc).
In other words, a very high proportion of under-24s in the UK, especially in England, are non-whites.
The English —and Welsh— people have nowhere to go. Fake "Conservatism" under Boris-idiot and all the other clowns, or fake "Labour", under Jewish lobby doormat Keir Starmer.
Scotland has fake "nationalism, of course, via the SNP.
The best thing would be for the Labour Party to slide and eventually disappear. At least then the British people might find an alternative party or movement to support, rather than swinging from Con to Lab to Con, with little real change.