Tweets seen
Tweet no.1:
Evidence? See below…
Tweet no.2:
Sadly, the Jewish lobby had me expelled from Twitter, so I cannot personally enlighten that first tweeter.
It is strange, though, how the Remain whiners, as the first tweeter is (a Jewish woman, and very pro-EU, resident in —as the newspapers are wont to say— "leafy" Wallingford, Oxfordshire—…most Remain whiners seem to be in circumstances not too uncomfortable) are also the "lockdown" and facemask zealots. It must be by reason of a wish for the State or —in the EU case— super-state to lay down strict rules etc. Psychological nexus rather than political nexus.
Wildlife corridors
I have been proposing wildlife corridors and a "wildlife grid" for many years. https://www.telegraph.co.uk/news/2020/10/29/butterflies-risk-wiped-rewilding-corridors-arent-created/
Coronavirus
"I know it has been said before, but it's worth repeating because Matt Hancock would like you to believe the opposite.
The virus poses little threat to healthy people under 60.
The over-60s should take particular care. They must make their calculations.
As a 68-year-old man who has not been totally written off by his GP, my chances of dying from Covid-19 if I catch it are supposedly about one and a half per cent. Not huge but not negligible." [Stephen Glover, Daily Mail]
https://www.dailymail.co.uk/debate/article-8890895/STEPHEN-GLOVER-Boris-Johnson-tries-ban-Christmas-face-unholy-revolt.html
https://www.dailymail.co.uk/debate/article-8890777/If-lockdown-drug-wouldnt-approved-writes-Professor-ANGUS-DALGLEISH.html
https://www.dailymail.co.uk/news/article-8888097/Coronavirus-lockdown-row-Independent-scientists-blast-SAGE.html
I was interested to hear Rocco Forte of the hotel/catering "empire" on Radio 4 Today. Very much anti the "panicdemic", and making all the good points: more people dying of other conditions (eg flu) than of "Covid-19"; the lack of peril to almost anyone under 40; the economic damage (his companies are about to lay off thousands of employees) etc. Also, Forte has himself actually had "the virus" ("an unpleasant 3 weeks", he said) and recovered, despite being 75 years old.
Whatever one's view of "the virus", the incompetence of the present UK government and its cronies (eg the well-connected but pathetic careerist bumbler, Dido Harding) is incredible.
Migration-invasion
Again. Why is Europe, or more accurately, why is the System, tolerating this?
More tweets seen
The more you give (in), the more (((they))) want…#PoundOfFlesh.
Note the dictatorial tone…that's what happens when you make concessions to "them".
Labour now has a leader who is basically a System/Jewish lobby doormat. A "Labour Friend of Israel" and married to a Jewish wife (a property lawyer) with whom he is bringing up their children as if fully Jewish.
I notice that, even in the present circumstances, when the government of the UK has been taken over by a ragbag of anti-British globalist incompetents, Labour cannot get ahead of the misnamed "Conservatives" in the opinion polls. Unsurprising, when it scarcely opposes any Government policies…
Jewish lobby tool Ian Austin, the ex-MP, is very odd indeed. As far as I know, he has never explained why he tweeted, a couple of years ago, that hard-core pornography, particularly that involving bestiality, should be decriminalized. Seems a really nasty individual (as well as having been one of the worst expenses cheats in Parliament).
Quelle surprise…
Well, there it is. The Jews (Jew Zionists) have retaken the Labour fortress that is now a ruin, and are wiping out remnants of "old Labour" (socialist Labour) found here and there.
I shed no tears for Corbyn. I have never been a Labour Party supporter, member, or even voter. Corbyn was weak on the "JQ"; opposing Israel, yes, but at the same time weaselling by paying lip-service to the "holocaust" farrago, to Jewish holidays etc. He should have come out fully against the (((Lobby))) and its pernicious influence over politics, culture, migration-invasion, law etc in the UK. Corbyn allowed the Jewish/Zionist lobby to crush him and, with him, what was left of the Labour Party.
This situation might be hopeful for social nationalism. Now that there is in reality —and clearly-seen— one System party, notionally split into "Labour" and "Conservative", the people can see that only a new movement (not just party, but movement) can lead them against those fake parties of decadence and evil.
The trouble with that is that such a party would be akin to the Labour Party that lost, in 2019, the General Election, and lost it not because any other party was preferred to Labour, but because former Labour voters refused to vote Labour or at all…
The real British people will not vote for an old-style "socialist" party and especially not for one that wants a black-brown/mixed-race Britain. Not in numbers large enough to form a government.
Any new Corbyn party might become a significant force though, in that it would get the votes of many of the ethnic minorities, as well as some of the votes of public service personnel and metro virtue-signallers.
If Corbyn Labour got about 32% of the popular vote at the 2019 General Election (the Conservative Party nearly 44%), then any new Corbyn party would probably get about 15% at best. On a good day, 20%; on a bad day, 10%. Not enough to win very many MPs, in all likelihood, but enough to finish off official Labour under Starmer. Hm…
If, in any general election in the next 4 years, official Labour were to get, say, 20% or 25%, then its cadre of MPs will reduce to double figures.
That says it all…
Incidentally, did I read somewhere that Keir Starmer and his Jewish wife have buy-to-let properties? Not sure.
Brilliant. In a nutshell…
Cartoon seen
Well…fancy that! You live and learn…
I thought that that cartoon might be a kind of hoax, but it turns out to be absolutely right: https://en.wikipedia.org/wiki/Gender; https://en.wikipedia.org/wiki/Gender#Etymology_and_usage; https://en.wikipedia.org/wiki/John_Money; https://en.wikipedia.org/wiki/John_Money#Sex_reassignment_of_David_Reimer.
The above should be better known (to the public).
Photo seen
It seems that the influence of Plato lives on…
Oil, Fracking, and George Osborne
Remember George Osborne, that nasty little part-Jew who was Chancellor until a few years ago? Remember how his Big Idea was that fracking would be Britain's bold new frontier, firing up the "Northern Powerhouse" (his other Big Idea)? Well that was then.
Today, the "Northern Powerhouse" is just a political footnote. As for fracking, after being stalled by reason of its environmental effects, it has been killed off by the fall in oil prices. Not only in the UK; USA and Canada too. Today, oil prices fell further: "Brent was trading 3.5 per cent down at $37.74, while WTI stood down 3.6 per cent at $36.05." [City AM]. Fracking is completely uneconomic below USD $40 (some say $60) a barrel.
As for Osborne, I don't know what it is about the British, but they always imagine that whatever political careerist or chancer becomes Chancellor of the Exchequer, he is some kind of genius. Then, it was George Osborne, and before him others such as Nigel Lawson and Denis Healey, inter alia. Now it is Indian "clever boy", Rishi Sunak. (Healey was in fact highly educated and cultured, though basically an enemy; a Bilderberger and globalist).
More tweets seen
"[Critics] were essentially saying that Jews were liars [about "antisemitism" in Labour]", says Gideon Falter of the malicious "Campaign Against Antisemitism" fake charity. Well, his own evidence in trials, given on oath, has not always been accepted by the criminal or other courts: see, for example, the Rowan Laxton case.
Kay Burley is not really interviewing Gideon Falter; she is facilitating him and his propaganda.
Note the (((typical))) arrogant Zionist triumphalism: Falter tells Labour what must be done…
Had Corbyn and his cohorts come out fully and forcefully against the Jewish-Zionist lobby, it might have been a gamechanger in British politics. As it is, the matter remains unresolved, and the struggle goes on.
Europe awake!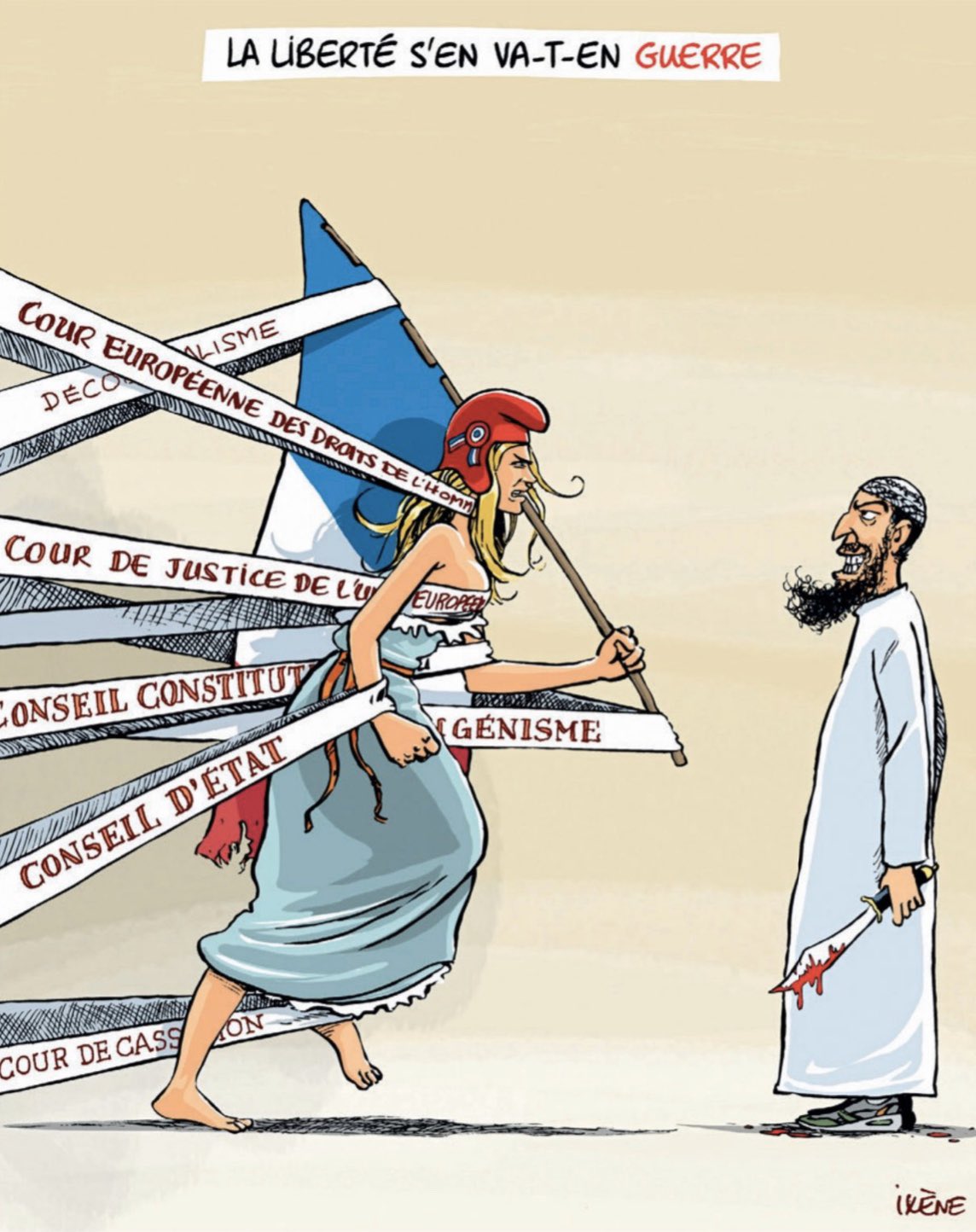 Late tweets
The LibDems "stomping" on people? Be careful what you wish for; what goes around comes around…
"Scotsman" by absorption? The SNP is not "national" except in name.
Look at this idiot (below): Roanna Carleton-Taylor, of Derbyshire. Aka "@AntiFashWitch" on Twitter. The leading light of the ludicrously-misnamed "Resisting Hate" troll group.
In the clip below, she is seen talking about how she can engender fear (!) by using the body parts of spiders etc. What a nice individual…a collaborator of self-described "historian" and "journalist" (in fact, a sacked temporary schoolteacher), Mike Stuchbery, now resident in Stuttgart (thanks to the generosity of the German state and those who donate to him): https://ianrmillard.wordpress.com/2019/10/23/a-few-words-about-mike-stuchbery/
The above woman is also connected with Zionists and their "antifa" dupes in London and Manchester, among other places.
Quite. I blogged about globalist NWO/ZOG puppet Macron a year or two ago: https://ianrmillard.wordpress.com/2019/01/09/on-recent-events-in-france/.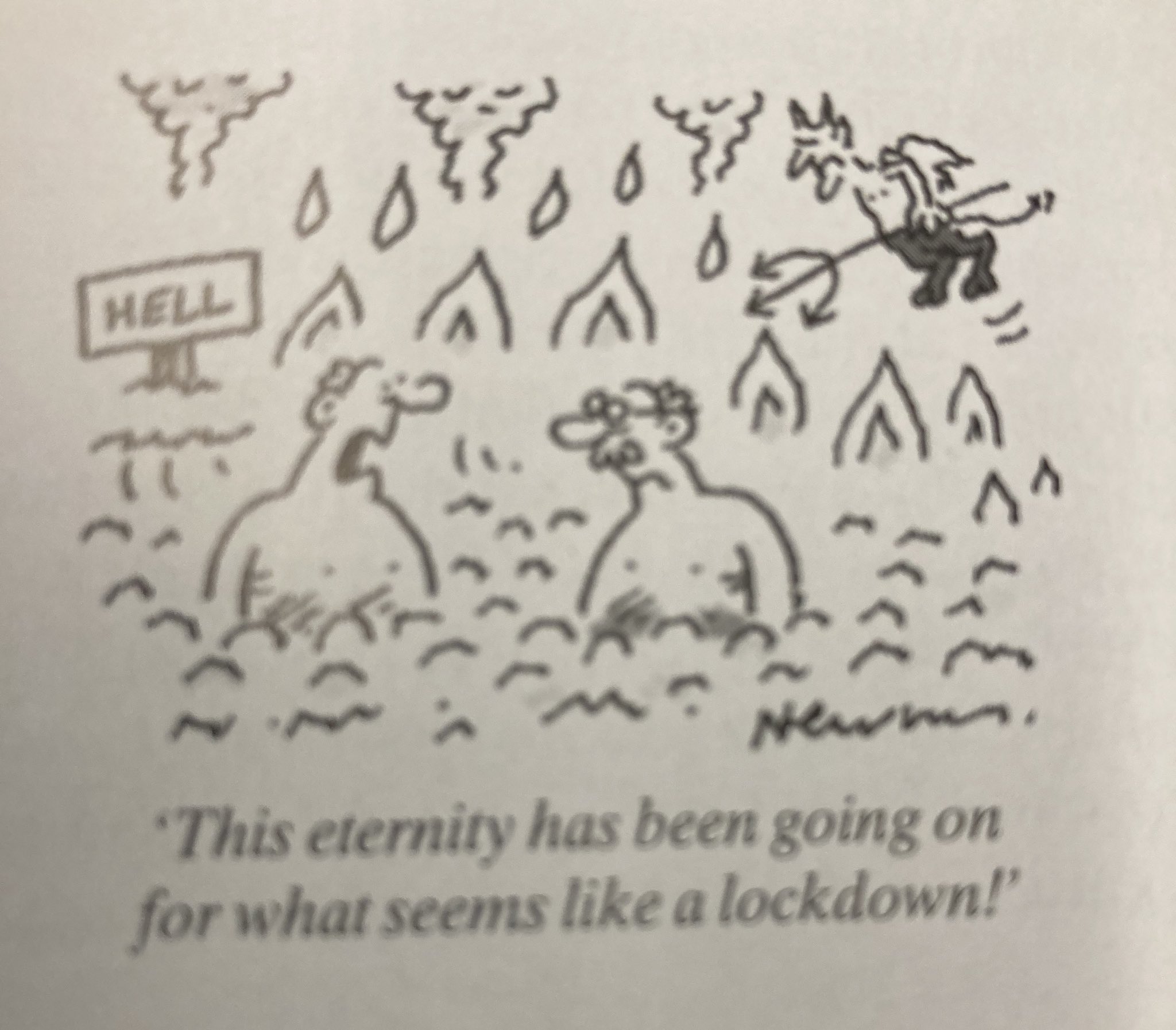 In fact, Hitchens is not entirely correct. There do exist other possibilities, but were I to cite them, I should probably have the toytown police and poundland KGB at my door (again)…
Late music