Reading for a lazy Sunday
An old favourite— Raffles [https://en.wikipedia.org/wiki/A.J._Raffles(character); https://en.wikipedia.org/wiki/The_Amateur_Cracksman], now available free of charge online: https://www.gutenberg.org/files/706/706-h/706-h.htm.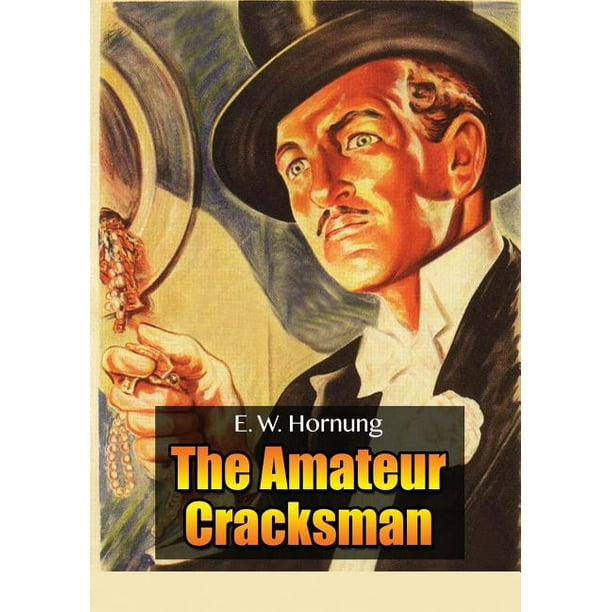 There have been many attempts to adapt the Raffles stories for film and TV; few, if any, have been wholly successful. Perhaps another attempt should be made. https://en.wikipedia.org/wiki/Raffles_stories_and_adaptations#Adaptations
Tweets seen
While —for once— I agree with Blairite talking head and scribbler, Dan Hodges, a crisis is usually, in the end, provoked by people and their actions, not by some underlying reality. If 30 million people engage in any behaviour, it changes the whole situation. Regardless of how many millions of gallons of fuel are being shipped, refined, distributed.
Look at 1914. There actually was no "need" for war. There was not even, before the assassination of Franz Ferdinand, much desire for it, not even by most of the militaristic German staff officers, nor by any but the most revanchiste politicians and generals in the French capital. However, once that fatal shot had been fired, once the tightly geared mass mobilization machines had started across Europe, the non-crisis was at once a real crisis. https://en.wikipedia.org/wiki/Mobilization#Mobilization_in_World_War_I
Having said that, and as Hodges tweets, there is not much that the Cabinet of clowns can do to resolve, immediately, the crisis (whether there need be a "crisis" or not). In the longer term, training British drivers, and giving them decent terms and conditions, would seem to be the way forward, at least until automation and AI mean that human drivers are superfluous.
Unexpected
Who knows? It may be true…
The last comment reminds me of the story of the Neapolitan who visited London in the 1950s, and saw how newspaper sellers would go for a snack or a beer, leaving their wooden box and newspapers, their chair, and even their tin for coins, in the street. Operating on the honour system, they fully expected purchasers to leave the correct change. The Neapolitan tried it back in Naples, but when he returned, 10 minutes later, he discovered the newspapers, coins, chair and wooden box all gone.
Having said that, London would probably be little more honest than Naples these days.
Other tweets seen
Good to see.
I once wondered why the Palestinians of Gaza had never adapted the (no longer secret, and easily found) technology of the German V-1 rockets of the Second World War (an early "cruise missile") to attack Israel, but probably their lack of interest was because the V-1, though very fast by 1944 standards, was a rather slow rocket by the standards of the late 20th, and 21st, centuries.
Even in 1944-45, the V-1's speed (max. 400 mph) was insufficient to outpace the fastest British fighter planes, especially the Spitfire sometimes flying at, and even beyond, 600 mph: https://en.wikipedia.org/wiki/V-1_flying_bomb; https://en.wikipedia.org/wiki/Supermarine_Spitfire#Speed_and_altitude_records.
The Spitfire pilots became proficient in shooting down V-1 flying bombs.
In other words, a modern Israeli jet would easily be able to destroy such ground-to-ground air weapons.
The other tactic used by Hamas in or from Gaza is the tunnel. The Israelis, and the Hamas operatives, play a deadly cat and mouse game in which the former try to find such tunnels (using high technology) and destroy them.
I imagine that the response of Hamas will be to dig deeper and deeper, far below the surface, where even high explosive and bunker-busting bombs and missiles will have little effect. The moment of maximum danger for such tunnellers would be when they excavate to the surface again (presumably in less-habited parts of Israel).
So far, the Hamas tunnels have not penetrated very far from the Gaza enclave itself, but one could imagine a tunnel going from Gaza, very deep underground, to central Israel, with the idea of infiltrating fighters deep into Israeli territory and then striking a strategic blow or series of blows. https://en.wikipedia.org/wiki/Palestinian_tunnel_warfare_in_the_Gaza_Strip.
The cost of building such tunnels must be enormous. Even the present type of tunnel, limited in range, must be very expensive to create.
I believe that a very obscure directorate of the pre-1991 KGB specialized in tunnelling, but I myself know next to nothing about its work.
Other noted tunnelling groups included the 1960s-1970s Uruguayan urban guerrilla group, the Tupamaros [https://en.wikipedia.org/wiki/Tupamaros].
Merkel's legacy
Merkel's legacy? Germany as a dustbin. Words are superfluous; pictures tell the story better.
Germany is now not Germany at all, just as the UK is now scarcely Britain at all. I recall visiting both the Bundesrepublik (West Germany) and, though only once and briefly, the DDR (East Germany) in the 1980s. The western part of Germany had visibly declined when seen again in 2001. Now? Probably far worse.
Google the "Coudenhove-Kalergi Plan". That is the basis for much of what has been happening in Germany and across Europe, and even in places such as Australia and New Zealand.
More tweets
The Jewish lobby…yet again. It has been exposed, even just looking at the Labour Party, again and again…
and who can forget the Labour MPs who were (many still are) in the pocket of Israeli Intelligence? Here is moneygrubbing expenses blodger, Joan Ryan (now removed from Parliament), meeting Israeli official Shai Masot, and discussing a one million pound slush fund:
Ha ha!
We know what is necessary, or what will be necessary, but by reason of repression on free speech in the UK, cannot say so publicly…
That idiot wants the police to be "representative" of "everyone" in Birmingham. Well, about (?) 5% of Birmingham residents are probably criminals of one sort or another. Should they be in the police? Should they march with pride? Never say never…
Alison Chabloz
Latest word from usually-reliable sources is that the persecuted singer-songwriter and socio-political satirist, Alison Chabloz, should be released from prison this coming Thursday, 30 September 2021, having been incarcerated for mocking or simply criticizing "the Chosen".
Late tweets
Or vice-versa. The fact is that, and leaving rhetoric aside (if stupid Angela Rayner's yelling can be termed "rhetoric"), both main System parties are, in policy terms, almost indistinguishable in practice.
Most British people are, however, still more interested, sadly, in whatever is happening in the latest braindead "soap", or Strictly Come Dancing, or whatever the "British" (ha) team are doing in some sport or other.
Charmant…
Interesting film
https://odysee.com/@MariaOrsic:2/Beneath-Antarctica:a
Seems doubtful, but worth seeing. About 14 mins.
I recall an old lady I knew telling me that, with some friends from Switzerland, she visited (sometime in the 1990s) another friend, a former Waffen SS sergeant in Bavaria, who talked constantly about Hitler in Antarctica, submarines in 1945 going there, hollow Earth etc. They regarded him as having become very eccentric, though, and certainly did not believe any of it.
Would be good if there really were National Socialist legions in Antarctica ready to go into battle against the evils of the contemporary scene, but I have to doubt their existence.
Late music