The "lockdown" zealots should read this piece, even if it is by faux-proletarian scribbler Dan Hodges: https://www.dailymail.co.uk/debate/article-8996569/DAN-HODGES-time-Tory-MPs-told-Boris-stumbling-lockdown-lockdown-isnt-strategy.html.
"[Some Conservative MPs] believe Boris is no longer even clear in his own mind what his strategy is.
'I don't think even he knows what he's trying to achieve now,' a senior backbencher told me."
"A cheery belief that something will turn up is not a strategy…Just as issuing increasingly vacuous homages to British stoicism, while roughly and randomly manhandling the British people from one lockdown tier to another, isn't a strategy… 'Everything will be all right in the end,' Boris said last week. It won't. And if he cannot see that, then the time has come for Tory MPs to make him face reality." [Daily Mail]
Let us assume for a moment that the vaccine(s) expected actually work. What then? There is every chance that "the virus" will mutate, rendering the vaccine(s) almost useless. Or another virus may emerge, far worse than "Covid-19".
Meanwhile, the economy of the UK will have been trashed to the extent that it may never recover.
People may think that I am being alarmist, but look at the facts. The UK economy was badly damaged by the First World War and the consequent government debt.
The Second World War made matters worse overall. Britain was saved, up to a point, by North Sea oil and gas, which started to come on stream in the late 1960s.
Another factor keeping Britain afloat after WW2 was the expansion of the world economy, with Britain advantaged in Africa and elsewhere by the policy of "Imperial Preference".
Again, Britain after WW2 still had a functioning industrial and skills base, more so than the damaged, in some cases shattered, economies of mainland Europe.
However, instead of creating a wealth fund, as Norway and other oil producing states have done, the UK squandered its black gold on the same things noted by Correlli Barnett in relation to post-1945 policy: maintaining a mirage of being a global power, maintaining the Welfare State inc. NHS, and leaching money to private capitalist entities (such as the oil companies themselves).
The long-term trends are the ones that matter. Take the value of the US Dollar vis a vis the Pound Sterling. The pound/dollar exchange rate has freely floated since 1971, prior to which the official rate was fixed.
In 1972, the pound, boosted by North Sea oil and expansionist economic policies under Chancellor of the Exchequer Anthony Barber, reached not far short of USD $3 (about $2.70).
The pre-1971 rates cannot be compared to that because they were fixed. Prior to the 1930s, the UK was on the gold standard, so again the rates were not floating in the manner in which they now are. Still, it is interesting to reflect on the fact that the effective exchange rate in 1919 was about £1 Sterling to USD $4.50. It has been suggested that the rate in 1860, prior to the American Civil War, was effectively about £1 to $8!
At present, the pound is worth around USD $1.30, and that despite the poor state of the US Dollar itself.
The UK economy has become, since the 1970s, largely a service industry economy. The "lockdowns", the facemask nonsense etc have hit the service industries hard.
As to the retail sector, it may have maintained some level of sales by reason of Internet traffic, but that is no consolation to the thousands of people now losing their jobs in the "High Street" economy. Only yesterday came the news that Debenhams may finally collapse: https://www.cityam.com/philip-greens-arcadia-collapse-to-push-debenhams-to-the-brink/.
The untold billions being sprayed across the economy by Rishi Sunak merely freeze the situation overall. The largesse "solves" nothing.
Already, 2.5M-3M unemployed are forecast for the UK by next year. That could turn into six million by 2022 (strange, that "six million" again…). Such events could give social-national politics the best chance since the 1930s, maybe even better. There has to be a suitable vehicle first.
It seems clear to me that the international "consensus" or "conspiracy" has decided to throw Europe as a whole on the scrapheap for several reasons. North America and the Far East are to be built up as world trading hubs. Europe is surplus to requirements. Its peoples are surplus to requirements.
This is what is behind so-called "Great Replacement" of Europeans by the blacks, browns and others. Once Europe consists mainly of blacks, browns, mixed-race offspring of mixed parentage, that new population will become a mass of controllable "pleb" consumers and serfs, raceless, cultureless, powerless.
That mass will be controlled and ruled by a oligarchic cabal or collection of cabals. Not merely Jews, though the Jewish-Zionist element will be major in all of it, and indeed already is.
The "Great Reset". The Coudenhove-Kalergi Plan. NWO/ZOG.
https://en.wikipedia.org/wiki/Richard_von_Coudenhove-Kalergi
You can see the propaganda softening-up taking place. TV ads, "soaps", TV dramas etc. All pushing the "mixed-race future" of what amounts to "White Genocide" to the so-far largely-supine British (and other European) masses.
https://ianrobertmillard.org/2018/12/10/tv-ads-and-soaps-are-the-propaganda-preferred-by-the-system-in-the-uk/
There is only one way out of this for Europe— a social-national "reset".
Tweets seen today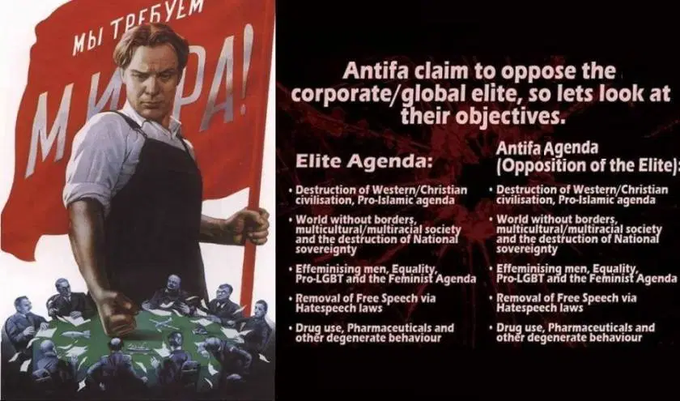 "The Party Formerly Known As Labour" has nothing to offer the British people.
More tweets seen
The SNP is the fake party par excellence, with its strident faux-nationalism and its support for both the Jewish lobby and the migration-invasion. Now it is pushing for even tighter control over freedom of expression, the "minister" behind that being of Pakistani origins.
In a way, I would love to see the SNP get —nominal— "independence" for Scotland, so that I could see the ruination thereby produced then —eventually— be visited upon the SNP, and on Sturgeon herself.
The NHS was a fine idea in its concept, and in many ways the NHS is a fine institution with very many very good people working in it. It does have flaws though, and it should not be a religion-substitute (as it is for many).
Personally, I do not favour custard-pie or milkshake-throwing as political statements; they trivialize resistance to the encroaching police state.
"The prisoner eventually learns to be grateful to his captors for almost anything. Once he has accepted his position as powerless victim, even the things he used to count as normal become luxuries.
So it is with most of us. Since we marched obediently into captivity last spring, we have turned servile. Look at us now, arguing about whether we should be in one tier of absurd limits on our lives, or another."
"None of this has worked. As I have pointed out from the start, there is no evidence that the repeated throttling of our society and economy has saved a single life. Plenty of research confirms this."
https://hitchensblog.mailonsunday.co.uk/2020/11/theprisoner-eventually-learns-to-be-grateful-to-his-captors-for-almost-anything-once-he-has-accepted-his-position-as-powerle.html
"if lawful protest is ignored, what do people think is going to happen when the P45s and the bankruptcies spread like a great puce blot across the country through the miserable winter months, and next spring brings no real release?"
The nonsense becomes ever more nonsensical, but some of the public are almost begging to be controlled more! What pathetic little serfs they are! How did Britain ever create an empire spanning a third of the entire world at one point? See the tweet by one David Wennington, below…
Boris-idiot, famously, "does not do detail"; trouble is, he is no good at "big picture" strategy either…
"As to all these nonsense conspiracy theories about creating a police state, they are just that: nonsense." [Sarah Vine, Daily Mail]
Sarah Vine, scribbler, is of course married to Jewish-lobby doormat and expenses fraudster (and Cabinet Minister), Michael Gove.
"Nonsense"? Tell that to those who were walking in the Peak District when the toytown police state sent drones overhead to lecture them. Tell that to those whom the police stopped from driving harmlessly on motorways. Tell that to those brutalized by police because protesting about "virus" "lockdowns" etc.
That article is chick-lit-lite rubbish.
The readers' comments in the Daily Mail are, to say the least, critical…
Some interesting words about women and their place in society, from Dr. Goebbels
https://research.calvin.edu/german-propaganda-archive/goeb55.htm
Thought-provoking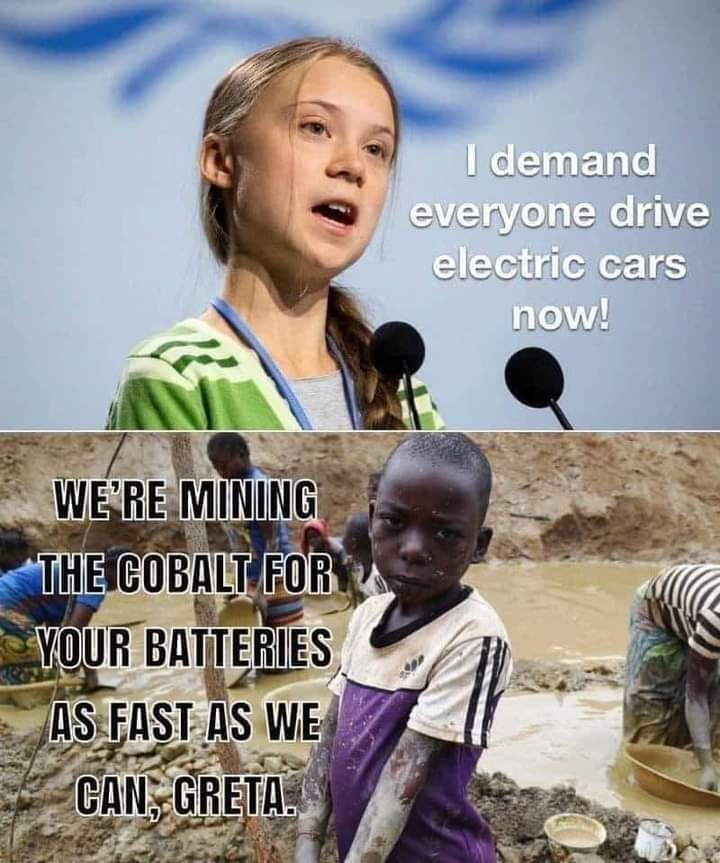 Tweets seen
The Great Replacement, The Great Reset. NWO. ZOG.
Late music